Some children may be getting more trick than treat when they collect their candy this Halloween.
According to reports, a woman in Fargo, North Dakota says she'll be handing out letters, instead of sweet treats, to children she believes are "moderately obese."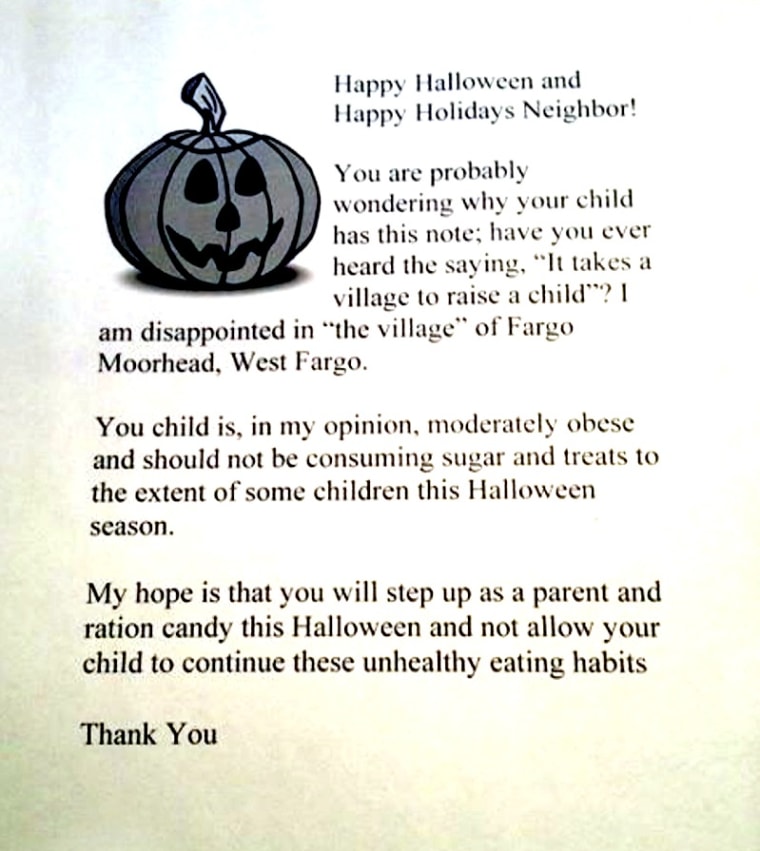 In an interview with Y-94 Radio in Fargo, she explained her reasoning behind her letters.
"I just want to send a message to the parents of kids that are really overweight," she said. "I think it's just really irresponsible of parents to send them out looking for free candy just 'cause all the other kids are doing it."
Do you think she is setting a good example?