Melissa Dillard calls herself a teacher-blogger, and finds nothing gets her professional "fire" lit quite like Pinterest and Instagram. Well, besides her first graders, that is.
Dillard, of Chicago, Ill., has been teaching for a decade, but says over the last few years, social media has transformed the education landscape.
"All of these networks have really opened a new world for us," she explains. "I'm connecting with teachers from all over, sharing ideas, getting each other excited, which in turn is offering a lot more to my kids."
First, there's her blog Seusstastic Classroom Inspirations, on which she regularly posts pictures of creative classroom ideas, such as her "warm fuzzy" system where students receive a colored pompom for a positive interaction (say, offering another child help with something). And when they've amassed "a ton of warm fuzzies," they get to redeem their collection for a reward coupon (the most popular prizes: helping Dillard grade papers or sitting at the teacher's desk).
Dillard is also big on Facebook, where her "teacher resource page" has more than 20,000 "likes," an avid Instagramer, and somewhat of a Pinterest "celebrity"— with more than 41,000 followers (for frame of reference, Paris Hilton reportedly has only 4,000, while Jessica Alba has 65,000).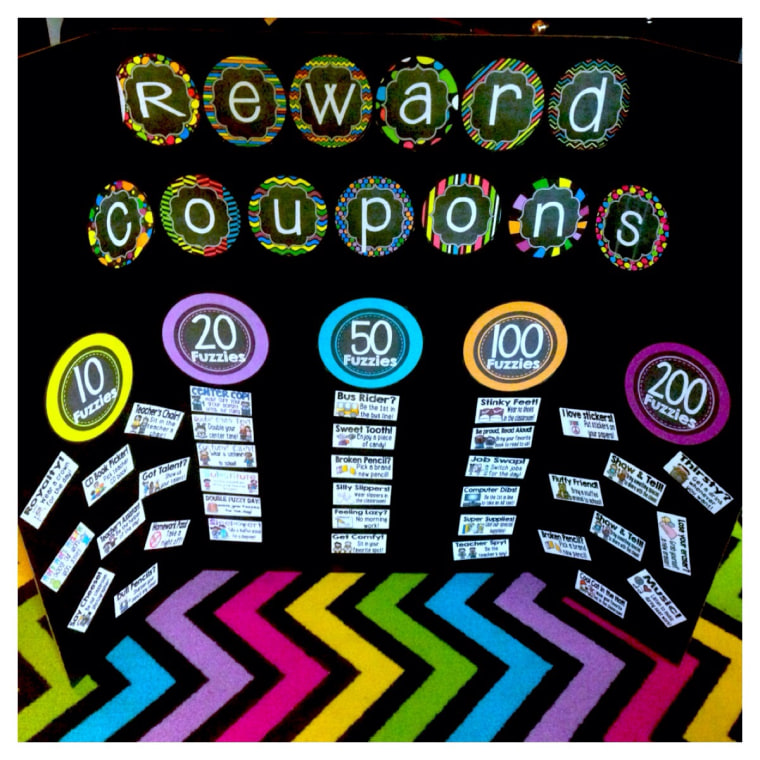 In fact, Pinterest noticed Dillard's traction with teachers and approached her last May about partnering with their new "Teachers on Pinterest" program, which launched last week. Dillard is responsible for the  first grade board.
But it's not all just about pretty pictures and colorful arts and crafts.
Dillard says her specialty is "positive classroom management," a pedagogical approach in which a teacher focuses on recognizing children for their various accomplishments and uses the carrot, rather than the stick, to motivate students.
To that end, her blog posts and Pinterest boards help teachers who want to implement positive management techniques in their own classrooms. For example, Dillard shares photos of reward coupons, showing educators precisely what positive classroom management can look like on a daily basis.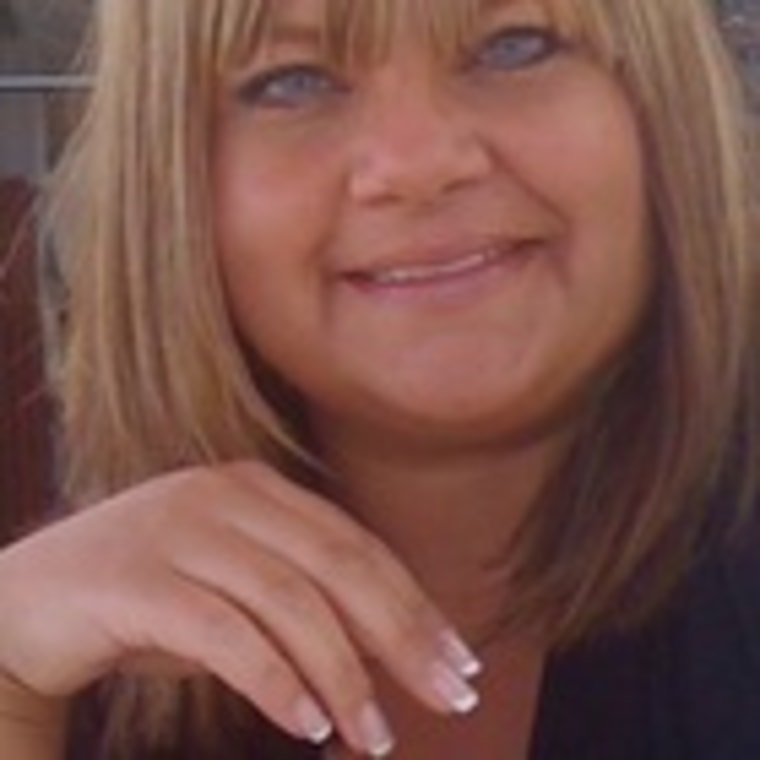 Like Dillard, other teachers are using social media to spread their particular educational viewpoint.
Marsha McGuire, a Cadillac, Mich., kindergarten teacher, wrote her masters thesis on "differentiated instruction in a Kindergarten classroom," the educational theory that teachers should teach to the range of students, as opposed to the middle of the class.
McGuire says she started her blog, A Differentiated Kindergarten, so that other teachers could follow her journey of teaching students "based on where they are in terms of readiness, interest, and learning style." She also posts pictures of her "differentiated classroom" techniques on Instagram, Pinterest and Facebook.
Most teachers, McGuire explains, are alone with 25 young children all day. They don't get a chance to connect with colleagues, especially given so many school districts' budget constraints.
"Pinterest and Instagram are huge for teachers," she says, "because they basically let us go to virtual education conferences and share ideas with each other every day."
Zach Galvin, vice principal of Natick High School in Natick, Mass., is proud that his school is "ahead of the game on technology and the use of social networking in the classroom." Last September, Natick High School instituted a new policy in which every student gets a laptop for the school year, said Galvin. 
"We have a teacher blogging about his summer trip all over Europe and Russia," says Galvin, "and a history teacher who uses Twitter to connect with his class. We're trying to help prepare students for the world and we have to show them how to use technology positively."
But some teachers say they've "dabbled in using social media to very mixed results." For the past two years, Samantha Hines, of Middletown, R.I., created Facebook pages for both her AP English and English 11 classes. She posted assignments, links to academic articles, and occasional film clips of the novel they were reading.
"To 'like' a Facebook page you have to share your profile picture," she explains. While some students seemed to really enjoy the interaction, other's not so much.
"You can sense it as a teacher," says Hines, "in some students' uncomfortable language, their lack of eye contact when you mention a class blog or Facebook page."

And if social media alienates a single student, Hines points out, it may not always be the best teaching tool.
Jacoba Urist is a business, health, and lifestyle reporter in NYC. Follow her on twitter @JacobaUrist