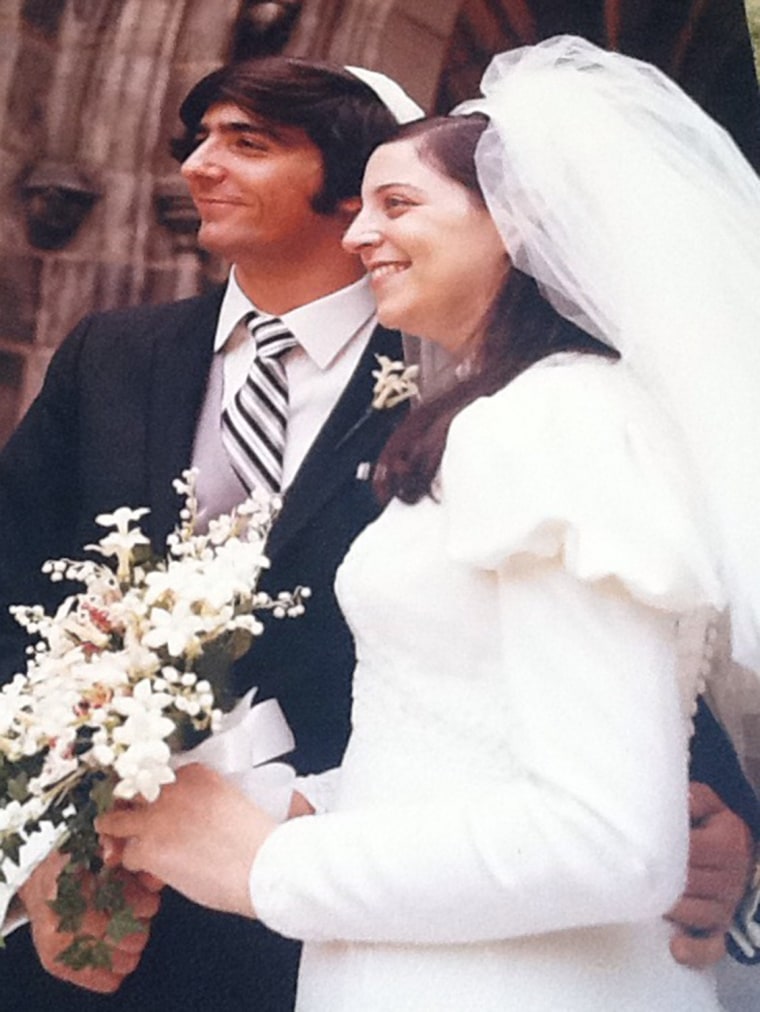 You could say "college husband hunting" runs in my family.

In the fall of 1969, my mom — a member of Yale's first class of women — met my dad and they married on campus right after my mother's graduation. Twenty-five years later, I, too, met my husband — first semester of our freshman year at Johns Hopkins University — and we've been together ever since.
Susan Patton, author of "Marry Smart," released today, would tell me I played my cards perfectly and used my college experience to find a smart, successful husband before it was too late — that is, before I reached my early 30s, and both my fertility and my attractiveness had waned.
Patton, who graduated from Princeton in 1977 and has two Princeton sons, wrote a now infamous letter last year in the Daily Princetonian newspaper, in which she warns female students: "Here's what nobody is telling you: Find a husband before you graduate."  
This past Valentine's Day, Patton expounded upon her campus editorial in the Wall Street Journal.
"College is the best place to look for a mate. It is an environment teeming with like-minded, age-appropriate single men with whom you already share many things. You will never again have this concentration of exceptional men to choose from."
But do most parents really want their kids to find a spouse in college?
"There is a tiny kernel of truth in the premise," says Fran Stephenson of San Antonio, Texas, a communications professor and mother of a son, 19. "There probably is no other opportunity like college for the same group of like-minded individuals at one place."
On the other hand, Stephenson says, Patton seems out of touch with today's students, as Generation Y tends to have much more casual relationships in their college years. She notes that young people tend to go out in groups, as opposed to one-on-one, more serious dating. "We put so much pressure on this generation already," she explains, " and this is a timeline for the baby boomer generation that just isn't the timeline for my son or my son's friends."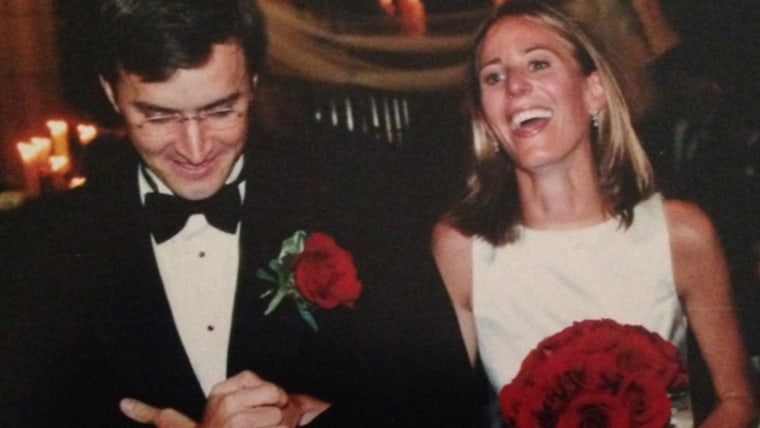 Trish Carucci, of New Castle, N.Y., mother of four daughters, ages 18 to 21, doesn't think her children would take the advice to "husband hunt" very seriously either.
"Especially now, as we are trying to teach our daughters to stand on their own feet, to get their degree, to get a job, to get an apartment before they settle down," says Carucci, who finished her bachelor's degree after she got married, with two babies at home. "Given my personal experience, I have never told my daughters to even consider finding a husband at this age."
And for many parents, college is a time for their children to concentrate on personal growth, schoolwork and a path towards economic stability — independent of a potential spouse's earning power. Stacey Ross, an online entrepreneur and Carlsbad, Calif., mother of a boy, 9 and girl, 11, plans to teach her children to "invest their school time in studies and grades first and foremost." Then, she says, they'll need to look into "internship opportunities" and "building a solid bridge from school to career."
Like it or not, finding a spouse early on can affect a woman's decisions — if not her career trajectory. Brenda Ramsey Jones, a product strategist and Fayetteville, Ark., parent of two daughters, 23 and 20, and one son, 18, got married her senior year of college. "I have no regrets about my choice but I do know that it generally affected the career choices I made," says Jones. "There were a couple of job offers that I truly wanted to take to fulfill a dream of mine, that I passed on because it was not a great choice for us as a couple."
Patton's advice to women doesn't square with the realities of today's marriages, says writer Lisa Endlich Heffernan. As a parent of three boys, ages 17 to 21, she says telling students that college is their only and best shot at connecting with smart, interesting or like-minded mates doesn't make much sense in a social media age.
"Your high school and college communities don't end at graduation," Heffernan counters. "My children have probably never lost touch with anyone they've met in school." As she points out, in the old days, you might not have known how to contact that cute guy from your freshman seminar after graduation, but with Facebook or LinkedIn, you can easily message him years or even decades later. 
"The world is in your pocket now," says Diana Graber, co-founder of Cyberwise and parent of two daughters, ages 18 and 15. "Why limit yourself to the men [who] may or may not be on your campus? I don't pass judgment. Maybe your mate is at your college, but I'm not telling my daughters that's what the goal of college is."

In fact, my mother never mentioned finding a husband when I left for college. My parents' advice? Make lots of friends; join lots of clubs; study anything and everything that possibly interests you.
Jacoba Urist is a health and lifestyle reporter in NYC. Follow her on Twitter @JacobaUrist.