A sunny beach, a cool drink, a good book, and no kids saying "Mom, watch me build this sand castle." It's the recipe for the perfect getaway for some. So should couples try to occasionally recharge their batteries by taking a vacation without the kids?
For every parent who says it's crucial to spend some time away and travel without the demands of being "Mom" or "Dad," there's one who believes children should never be left out of a family trip or who feels tremendous guilt for leaving a baby behind with the grandparents.
And it turns out, neither travel philosophy is a hundred percent "right."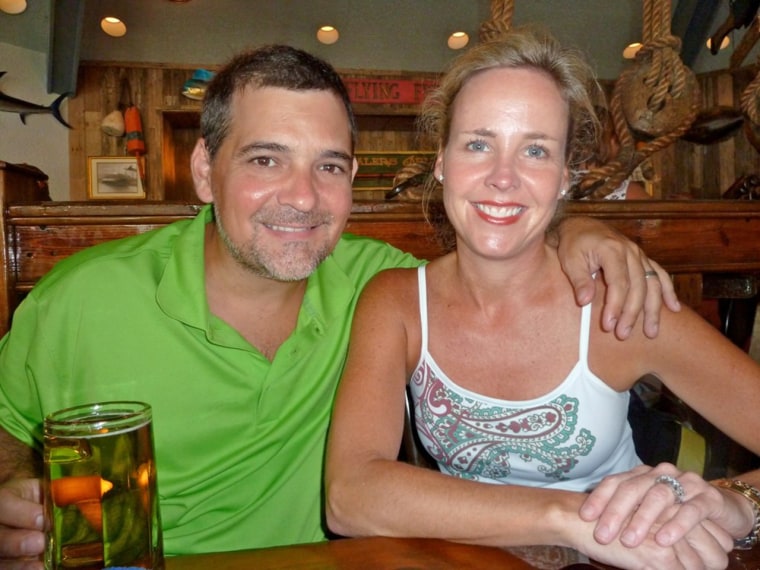 With five kids, ages 11 to 2 (including three 5-year-old triplets), John Cave Osborne, a radio show host for Tennessee Sports Radio in Knoxville, and his wife, Caroline, don't get to sneak off for long vacations together without the whole family. But they do make it a priority to get away every six months for two nights to the same place, a collection of "quaint little cabins" in the Great Smoky Mountains National Park -- and a 45 minute commute from their front door.

"To be perfectly frank, we don't do much," says Osborne. "A lot of sleeping, a lot of reading, usually a nice dinner. And we also try to get to the park and knock out a hike. We see it as our time and our time only, and we're very selfish about it."
Yet for Annabell Ruffell, a Los Angeles single mom of Noakai, 3, and the CEO of media company Journey for Earth, traveling without her son is simply not an option.
While they both regularly fly together to visit Ruffell's family in England, she says the mental calculation of traveling alone can be different for a single parent because the adult relationship is often so singular and intense.
"I could not imagine going anywhere without my son," says Ruffell. "He is my heart, as I tell him every day."
In fact, studies show both kinds of trips are beneficial for families in the long run.
According to a March Harris interactive poll of 2,500 adults and 1,200 kids, 62 percent of adults said they remember childhood trips more clearly than school events or birthdays—and over half of the children said vacations bring their family closer together. A the same time, a February U.S. Travel Association survey found 86 percent of respondents who travel as a couple believe "the romance is still alive in their relationship," compared to 73 percent who don't vacation together.
Treadon Moore, a Sherman Oaks, Calif., mom of two boys, Pierce, 3, and Hunter, 2, thinks traveling without kids—even just for 24 hours to a nearby hotel— is "extremely important" for a marriage, but also for a child's sense of security and autonomy.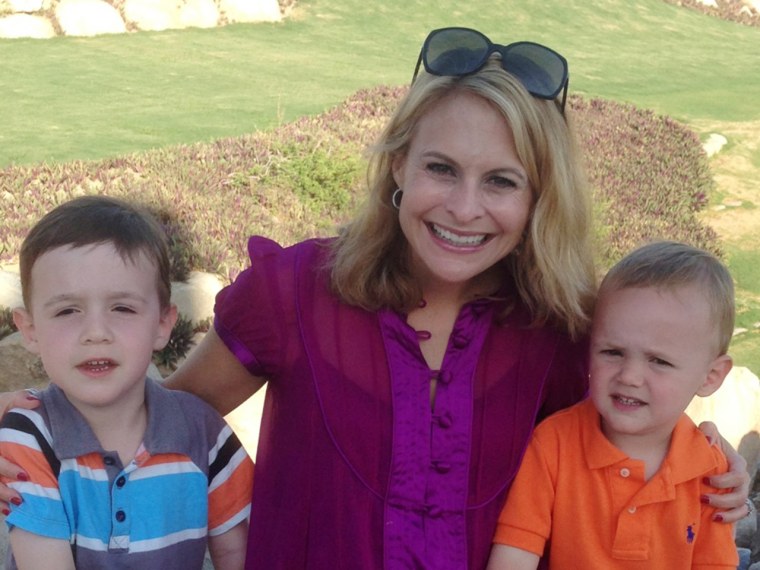 "I think it's great for kids to feel safe and secure with and without their parents," Moore explained from their family vacation with the kids in Mexico. "I think time away can give them confidence that they don't need their parents around every second to have fun."
Sue Scheff, a parenting author and consultant to families of difficult teens, believes that time away can help make anyone a better parent, whether they're single or married, the parent of a baby or a young adult. And she says a healthy dose of parental separation actually does go both ways.
"Every toddler and teen is also entitled to a little time off from their parents, too," Scheff explains. "It helps them grow in their independence."
But taking a long weekend at the beach or a few nights in a big city isn't affordable for many families. Nor is it logistically feasible for everyone, as Dina Light-McNeely, Dallas, Texas, mom of a 4-year-old girl explains: "We would love to take a trip away without our daughter, but it's not an option for us because we don't have family close by that can take care of her."
Fortunately, experts assure that adult-only trips aren't necessary for every couple to be "good" parents or to have a happy union. Child-free getaways are only one path towards the same goal.
"The important thing is to put energy and attention into your adult relationship in any way that you can," advises Sara Oliveri, a Washington, D.C.-based life coach.
Oliveri tells her clients: rather than vacationing per se, concentrate on "making deposits in your partner's emotional bank account"— listening, complimenting, encouraging one another on a regular basis— which can all be done from the comfort of your couch after your kids go to bed or a local restaurant.

That's exactly what Light-McNeely says she and her husband do in lieu of traveling as a couple -- scheduling a regular date night every other weekend to have their adult time without ever leaving town.