Cara and Glenn O'Neill were stunned when doctors diagnosed a deadly, rare and incurable neurological disorder in their bubbly 4-year-old, Eliza. The disease, Sanfilippo syndrome, destroys brain cells and kills its young victims before they are out of their teens.
"We felt like we were in the Twilight Zone," said Cara, a pediatrician from Columbia, S.C. "It was stunning."
An internet search revealed even more bad news: the disease would start taking a toll soon. Many kids start to regress by the time they hit 5 or 6, losing the ability to speak, to walk, to feed themselves. "That's when my heart completely sank," Glenn said.
But the search also turned up a glimmer of hope. At Nationwide Children's Hospital in Columbus, Ohio, researchers had discovered a gene therapy that cured the disease — but so far, only in mice.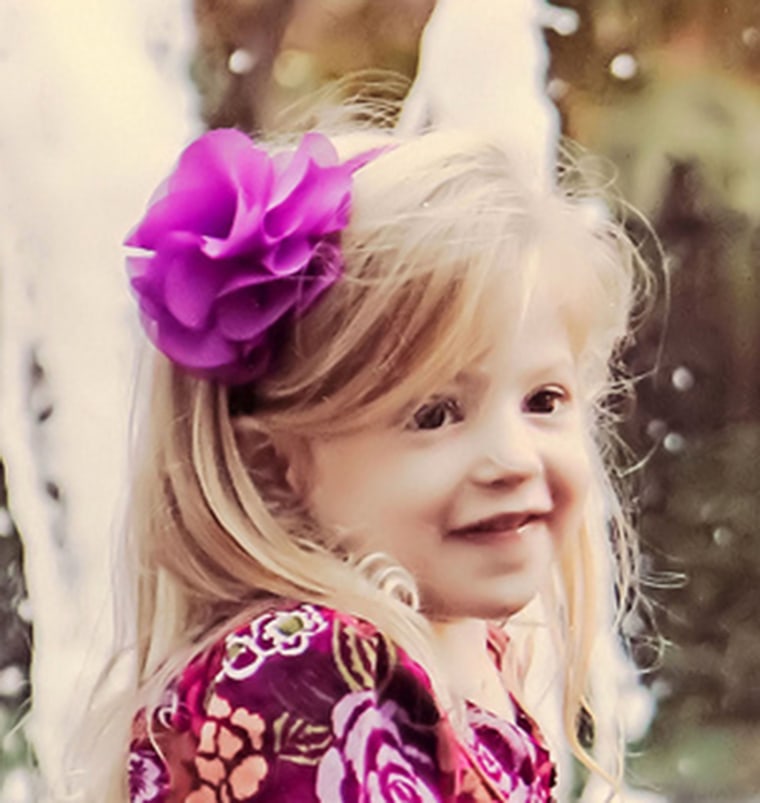 The researchers were ready to start testing the therapy in kids, but they needed to raise $2.5 million to put together a clinical trial. And because Sanfilippo is rare, no drug companies were signing on to fund it.
For Eliza, every moment counts. At 4, she is approaching the age when kids with Sanfilippo start losing abilities and even if the therapy would halt the disease, it wouldn't bring back the brain cells that had been destroyed.
So the O'Neills turned to the internet once again, this time to raise the money needed for the clinical trial. Glenn actually Googled "how to make a viral video" — his first effort, a homemade video on gofundme.com, garnered donations, but not nearly enough to make a clinical trial possible.
That all changed when Benjamin Von Wong, a Canadian filmmaker, volunteered to help. He and his team spent eight days documenting the family's story. The new video went viral with the hashtag #SavingEliza, and in six months the family has raised more than $380,000 for research.
On the video, a teary Glenn says of Sanfilippo syndrome, "You know where it's headed, it's headed toward suffering, it's headed toward pain for her. And as a father, you want to be able to protect your children."
"Hope is a nice word," mom Cara adds, "but we need action."
There is no cure. Even if the O'Neills manage to raise the $2.5 million, they know it doesn't guarantee Eliza will be helped. She may not qualify for the trial, though researchers think she probably will. The trial may not work. And there are always risks with any unproven therapy.
With no other treatments available, those risks seem minor when weighed against the certain death that awaits Sanfilippo kids.
"As a parent, you have to be the advocate for your child," Cara said. "You have to give them the best shot possible. And this is her best shot."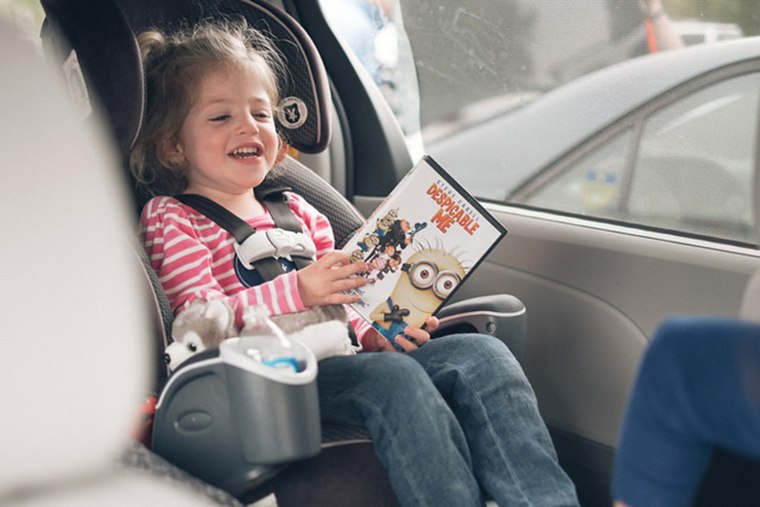 Children with Sanfilippo syndrome are born with two copies of a faulty gene. Normally, the gene makes an enzyme that breaks down long chains of sugar molecules called glycosaminoglycans, or GAGs. They "are the glue that holds cells together," explained Dr. Kevin Flanigan, a principal investigator at The Research Institute at Nationwide Children's Hospital and a professor of neurology at the Ohio State University College of Medicine. Because the enzyme needed to break the GAGs down is missing, that "glue" just keeps accumulating in the cells, gunking them up and eventually killing them.
Researchers working on rare diseases like Sanfilippo syndrome often have to turn to foundations and other sources for funding. As for the O'Neills' fundraising efforts, Flanigan said, "the amount of money they have set out to raise should allow us to complete the trial."
The fix developed by Flanigan and his colleagues is to attach functioning copies of the gene to a harmless virus that is injected into the patient.
The beauty of the virus is that it can pass through the blood brain barrier, which means that it can be injected intravenously instead of directly into the brain, said Haiyan Fu, the researcher who started the project about 16 years ago and a principal investigator at Nationwide's Research Institute.
The virus "infects" cells with a working copy of the gene, and delivers a correct copy of the gene to enough cells that it can fix the damage. 
Tests in a mouse model were stunningly successful.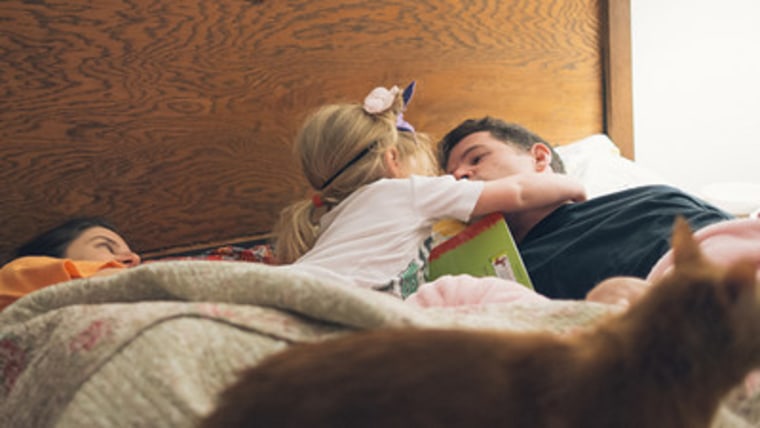 But mice aren't humans and there are plenty of examples of promising therapies that cured diseases in mice but didn't help a single person.
More worrisome is the lack of any safety data in children. It's always possible that the body will react badly to the therapy and mount an immune response, said Dr. James M. Wilson, director of the gene therapy program at the University of Pennsylvania. Wilson's lab developed the viral vector being used at Nationwide.
"The possibility of an immune response is something that families clearly need to be aware of," Wilson said. "But depending on how severely affected a child is, the benefits may outweigh the risks."
That calculation is a simple one for the O'Neills. If their daughter doesn't get the gene therapy soon, she will start to regress and she will die in her teens.
"I think for this patient at this point the best bet is to try to get into a clinical trial," said Dr. Maria Escolar, director of the program for neurodevelopment of rare disorders at the Children's Hospital of Pittsburgh at the University of Pittsburgh Medical Center. "This is probably the worst thing a parent can see: their child deteriorating before their eyes and they can't do anything ."
Desperation has turned parents into advocates finding the dollars to move research along.
"I've been working in this field for 15 years," Escolar said. "The biggest changes are because of parents, not the pharmaceutical industry, or the researchers. Parents push it."
That certainly describes Jennifer Seidman. Her son Benjamin was diagnosed with Sanfilippo syndrome when he was 2. Like the O'Neills, Seidman quickly discovered there was no cure or even any therapy.
She started Ben's Dream — The Sanfilippo Research Foundation, Inc. hoping, just as the O'Neills now do, that the money they raised might help researchers find a cure in time for her son. But Ben died this February, just a week shy of his 18th birthday.
"It's heartbreaking and we miss him every day," Seidman said. "But we've continued to move this research forward because I don't ever want another mother to feel the way I feel and if I could prevent that, it would be a wonderful thing for me personally."
And it might help the Seidmans find some meaning in what Ben went through.
"Fifteen years ago, I promised my son I would cure this disease," she recalled. "Although I couldn't do it in time for him, I'd love to leave a cure as part of his legacy."
Linda Carroll is a regular contributor to NBCNews.com and TODAY.com. She is co-author of "The Concussion Crisis: Anatomy of a Silent Epidemic" and the forthcoming "Duel for the Crown: Affirmed, Alydar, and Racing's Greatest Rivalry"