When a laboring Duchess of Cambridge shows up to London's St. Mary's Hospital, where Princes William and Harry were born, she will receive the royal treatment.

In addition to the world class medical care, she'll have access to every modern convenience during her stay, including satellite TV, a daily newspaper and even china dishes.
But Duchess Kate's experience will be quite different from that of most British women. Giving birth at a private facility can cost upwards of £10,000, or about $15,000, and most U.K. private health insurance companies don't cover pregnancy and labor. That means the vast majority of British women rely on the National Health Service to give birth – and pay nothing for it.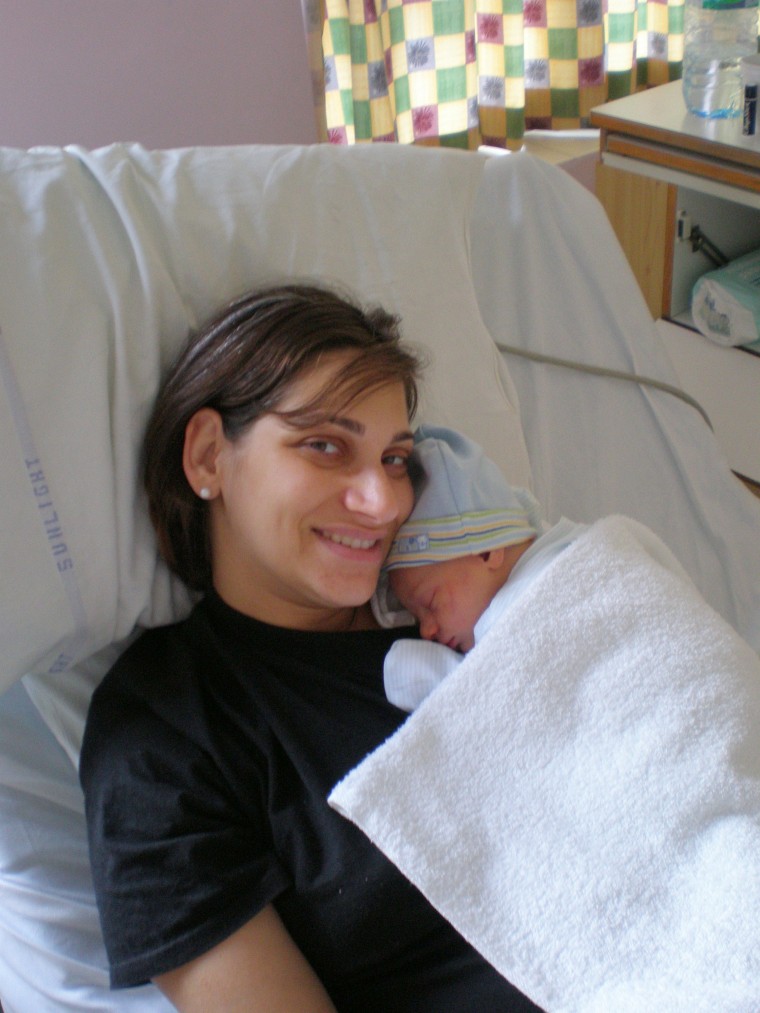 Unlike Kate, who has been under the care of a doctor during her pregnancy, NHS maternity care, or antenatal care as it's known here, is midwife led. Most appointments take place in the hospital where you give birth and women are seen by the midwife on duty, usually someone different each visit.

Ultrasounds are carefully regulated, with women receiving two to three during their pregnancy at 12 weeks, 20 weeks and 34 weeks.
Once labor starts, many U.K. hospitals encourage giving birth without anesthesia, or using as little pain medication as possible.
"When I went into the hospital, I was first offered gas and air and then a morphine-like drug," says Lauren Hamburger, whose daughter was born at a London NHS hospital in 2009. "It wasn't until my labor was fully established and I asked for it that I was given an epidural. I was so surprised when my son was born two years later in New York City that the hospital offered me an epidural before they even induced me."
Before setting off for the hospital, British women are given a long list of what to bring along, including diapers, wipes, clothing for the baby and swaddling blankets. Meals are provided at set times, but true to English stereotypes, tea is plentiful. After giving birth to my first child, I begged the midwives for a glass of juice, but all they could offer was tea and toast.
After giving birth, Kate will most likely recuperate in a suite with the option of sending her baby to the hospital nursery. For most other new moms, however, it's initiation to motherhood by fire: there are no nurseries in public hospitals and you are expected to care for your baby from the time it's born. Privacy meanwhile, is in short supply. From the labor ward, new moms head to the maternity ward, sharing a room – and bathroom - with as many as six other women.
"The biggest difference between giving birth privately and on the NHS is the aftercare," said Ayalah Hirst, who had her first two daughters at a public hospital and opted to go to St. Mary's for the birth of her third baby. "On the NHS, I felt they took amazing care of my baby and ignored me, but privately I felt that they were taking care of two separate people. They wanted to know how I was feeling and they made sure the baby was doing well, too."
With demand for beds high, especially in a big city like London, post-partum hospital stays are notoriously short. Women with straightforward births can be sent home less than 12 hours after giving birth.
While that may seem a little extreme, the health service provides home visits by midwives in the weeks after giving birth.
"For more than two weeks after my daughter was born I had a midwife coming to my house to weigh her," says Hamburger, who moved back to London last year.
"The last thing you want after giving birth is to go get the baby dressed and go to the pediatrician. After experiencing the American and the British systems I can definitely say that there are pros and cons to both. The best situation is probably somewhere in the middle."