There's nothing truly new under the sun when it comes to babies — or is there? Every generation of new mothers follows age-old traditions, and creates a few of their own. Some new moms are embracing the latest baby trends, some of which take inspiration from ancient practices, like gemstones for healing, and other eras, like the vintage baby pram. Only time will tell if some of the recent pregnancy trends will be around when their daughters give birth.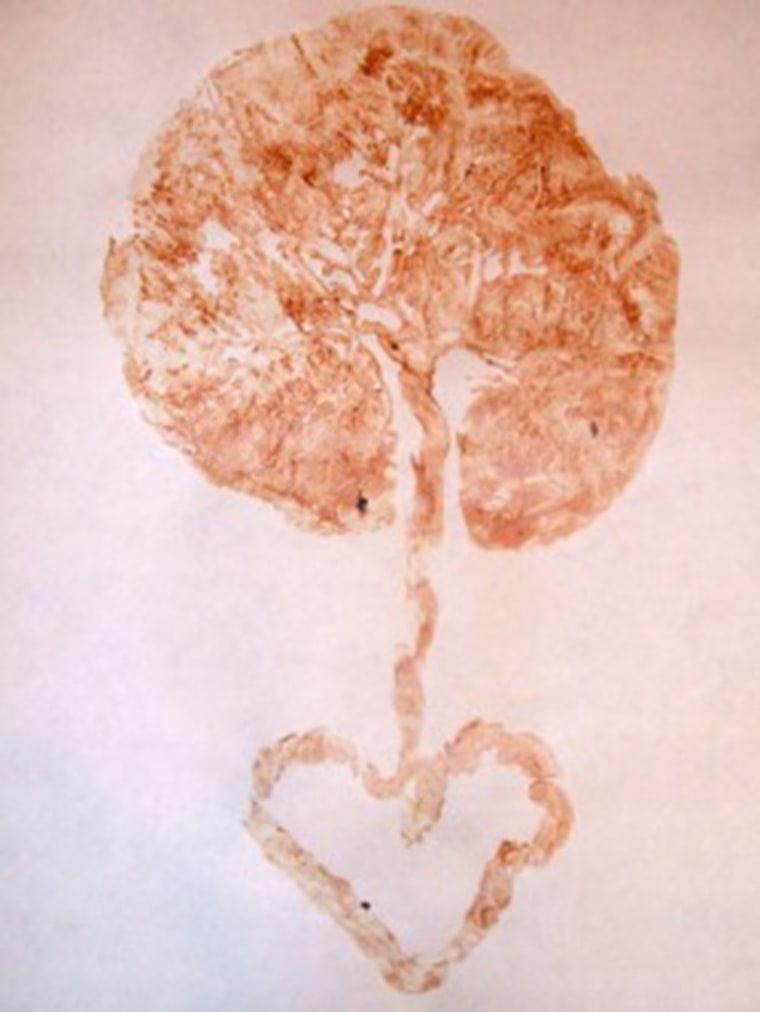 Placenta prints: Placenta prints are a growing trend — pun intended. "Parents create an artistic representation of the organ which sustained their child — most people refer to this image as "the Tree of Life," because the veins and the umbilical cord look just like a tree", explained Jada Shapiro, co-founder of Birth Day Presence in Brooklyn, NY. Curious enough to DIY? Shapiro says you can use pre-stretched canvas or acid-free art paper and simply press the veiny side of the placenta onto the paper/canvas. "I photographed a birth a few years ago where the parents had 4 small canvases waiting and soon after the placenta came out the father pressed the canvasses onto different parts of the placenta to create a multi-part wall hanging for their son's room." Sinew, so good.
Alanis Morissette: Home birth was 'beyond pain'
Belly decorating: Pregnant women in many cultures have been decorating their hands and feet with henna for generations. But the latest twist has earth mamas everywhere are embellishing their beautiful bumps with henna. The trend has even made its way to Hollywood — "Due Date" star Michelle Monaghan was recently spotted with a flowered henna halo around her navel. 

Sophie the Giraffe: "I have no problem with the $25 Sophie...as long as we receive it as a gift!" reasoned new mom and speech therapist, Rachel Levy, 31, of Highland Park, N.J. Babies everywhere love gumming this popular posh squeaky rubber toy, with its nubby ears and skin-soft rubber exterior. But some parents are perplexed by the plastic phenomenon: "What is the big deal there? She's a glorified doggie chew toy," posited another new mom Martha Loonin, 32, from Brooklyn, N.Y. "I really have wondered if toys on the wall in a pet shop would be just as well received."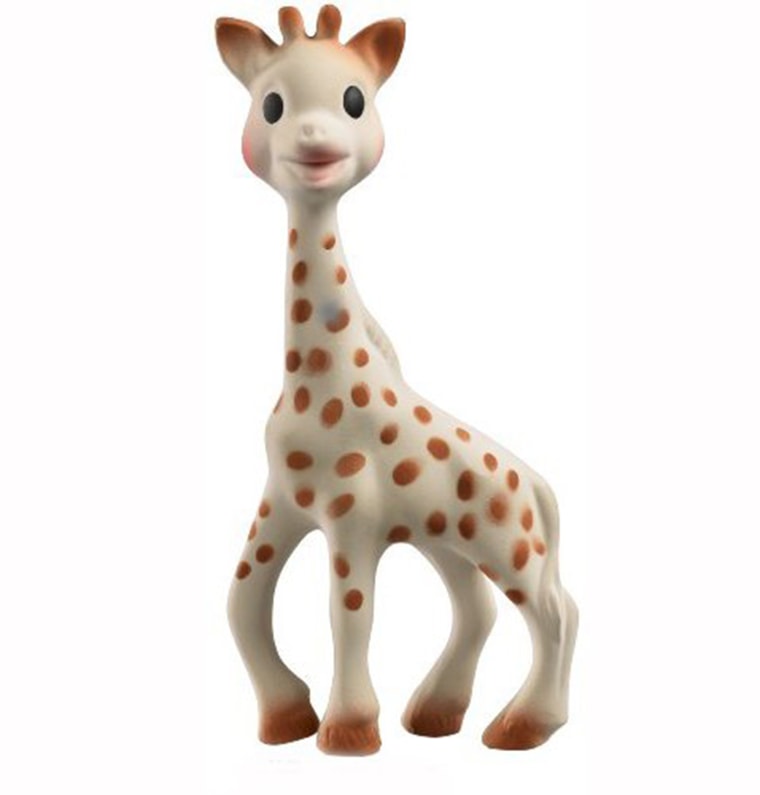 Live tweeting births: Some religious traditions teach that a woman is closest to God during the time she gives birth, culminating in divine inspiration when she names her baby. For some intensely devoted social media followers, that time is better spent getting closer to her Twitter followers, and perhaps crowd-sourcing top choices for names. Beloved TV personality Rosie Pope famously tweeted herself in the latter faction when she gave birth last year.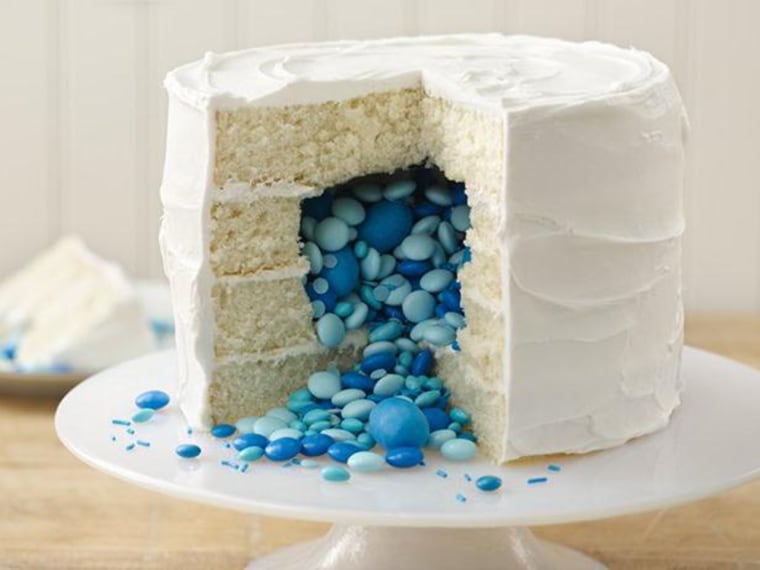 Gender reveal parties: It is commonplace for your sonogram technician to know your baby's gender before you — but your best friend and your neighborhood baker?! Some expecting parents are coordinating cakes for their baby showers so they, too, will be surprised. "My best friend is expecting a baby this winter, and had the doctor's office tell me the gender directly in order to prepare for her shower —with permission, of course!" said Naomi Cotrone, 38, of Cranston, R.I.. While she admitted it may not have been how she would choose to learn if she was having a little boy or girl, she admitted, "it's a really fun idea if you're the easy-going type."
Baby fix! Viewers share their #BornTODAY photos
Amber teething necklaces: Amber alert! Moms are adorning their babies with amber necklaces to ward off teething discomfort. The concept is an ancient one; gemstones have been used for centuries to heal many kinds of ailments. To some, however, the Flintstones-style duds appear to be an obvious and alarming choking hazard. Yet droves of playground mommies swear by them. Loonin said this is one trend she's eager to try for her daughter, Marigold (Goldie for short): "I'm excited to have my little one wear her Baltic amber. I sorta don't care what the naysayers say. If there's even a chance of it helping with teething pain sans medication then I'm all for trying it. Plus it's cute." The baby baubles are catching on — but remain controversial.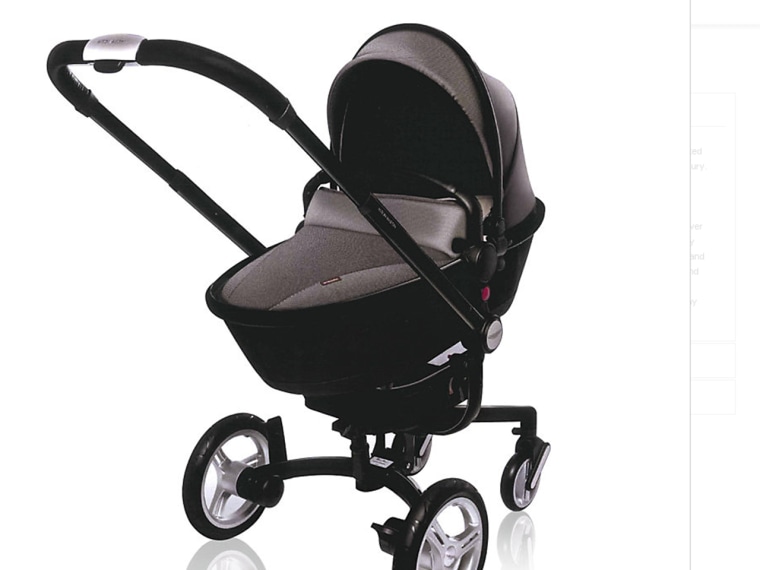 Nanny contracts: There are few relationships more important than the one you forge with your child's nanny, so it is no wonder there is a growing trend to memorialize it in writing. Ranging from casual by design to comprehensive and legally binding, more and more parents are outlining mutual expectations and duties with their nannies. Veteran nanny Ingrid Philip, 45, from Brooklyn, noticed the trend recently after over a decade of childcare, "nanny contracts have only become popular with parents in recent years." For some parents, they provide peace of mind. For others, like Preschool Network producer and mom of twins Erica McDonald, 35, from Phoenixville, Pa., such contracts just dredge up a combination of regret and aspiration: " I kind of wish I had the balls to put one together."
Antique baby prams – From Brooklyn to Beyonce concerts, refurbished antique baby prams are becoming an enviable alternative answer to the shockingly pricey new fleet of strollers. While some moms are justifiably concerned they may be compromising safety for style, others can't resist the dapper Betty Draper draw. Sarah Goodman, 52, mom of 13 and teacher, was first made aware of the trend by her daughter-in-law. "I think vintage carriages are coming back into style because of their originality."
Merisa Fink works in the nonprofit world by day, writes by night, and can't help breaking her own rule against judging new mothers when social media is involved.