Like many young women in love, Rachelle Friedman had her life all planned out, with two major goals at the center of it all: Get married at 24 and have a baby at 27.
It didn't quite work out as she had dreamed.
Next month marks the fourth anniversary of the freak accident that instantly changed everything. As Friedman's wedding approached in 2010, her friends threw her a bachelorette party where one of her bridesmaids playfully pushed Friedman into a pool. She fell in shallow water, broke her neck on the hard bottom and was paralyzed from the chest down.
One year later, Friedman made it down the aisle in a wheelchair as she married her fiancé Chris Chapman, who never left her side after the accident. Now, at 28, she's setting her sights on the second part of her dream.
"Chris and I have been doing really well together. It's just at this point we feel like something is missing," Friedman, who lives just outside Raleigh, N.C., told TODAY Moms.
"It feels like the last part to our happiness would just be having a family."
Friedman's "baby alarm clock" has been going off as she has watched her friends announce their pregnancies on Facebook, she recently wrote in a column.
She's physically able to carry a child and had planned to become pregnant, but she takes powerful medications -- to control her blood pressure and help her deal with pain in the accident aftermath -- which would be harmful to a fetus, she said.

Friedman still wants a biological child, so she's turning to surrogacy to make that happen. To get help with the high cost of the process, she's set up an online fundraising campaign for family and friends who want to contribute. The couple dealt with some financial hardships after their wedding.
She's also seeking out parenting advice from moms who face physical challenges similar to hers.

"That gives me hope. I have quadriplegic friends who raise kids, who get their kids dressed, who change their diapers, so I'm going to be able to do that, too," Friedman said.
"We do want a girl, but anything healthy would be a miracle."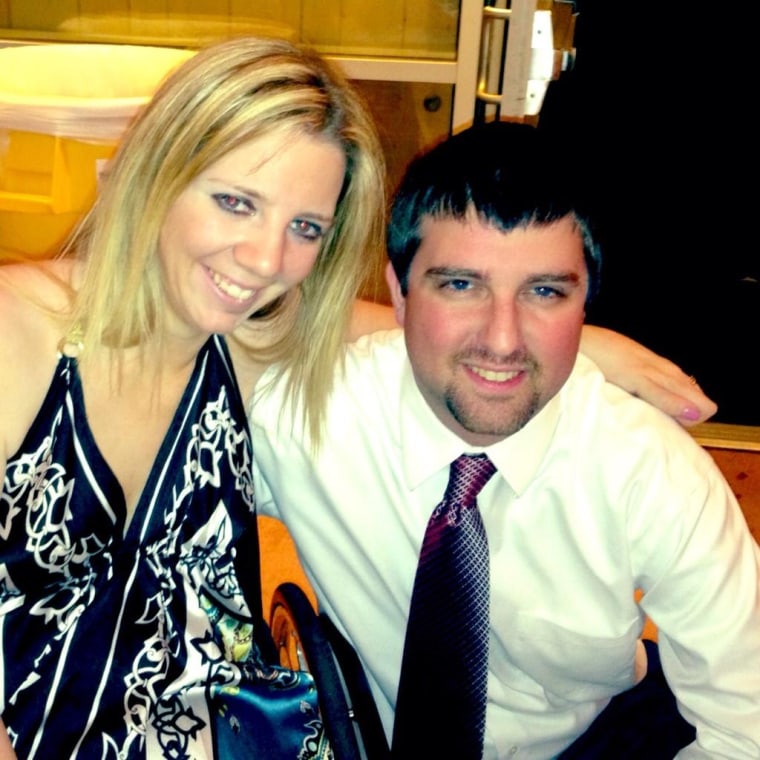 Friedman has gotten stronger since the accident and she's getting some feeling back on her left side, even as it shows up as "tingly nerve pain," she said. Though her legs are paralyzed and she has no finger function in her arms, Friedman has strong biceps, shoulders and wrists and is able to pick things up.
She knows her husband Chris will have to do more than the average dad. The couple has actually gotten closer since the accident, Friedman said, even as some wondered whether he would stay.
"I always told people that had Chris left, it wouldn't make him a jerk, the bad guy. All it would have meant was that our love wasn't strong enough to overcome something that is honestly really hard to handle. And if he can't handle it, that doesn't make him a bad guy," Friedman said.
"I wouldn't want him to stay because it was the right thing to do… I wanted him to stay because he genuinely loved me."
Knowing how delicate life is, the couple is "extra mushy on a daily basis" and vigilant about telling each other "I love you," Friedman said.
She has also remained best friends with the woman who pushed her into the pool, knowing the horseplay that changed her life wasn't in any way malicious. Friedman writes about the friendship in her new book, "The Promise: A Tragic Accident, a Paralyzed Bride, and the Power of Love, Loyalty, and Friendship."
She's also become a blogger and a motivational speaker. She hopes mom will soon be next on her list of accomplishments.