Moms and dads all over the world are serving banana splits for dinner in the sweetest of tributes to a dying child and the mother who's determined to find the joy in his last days.
Two weeks ago, doctors told Erik and Diane Roberts that nothing more could be done to save their 21-month-old son, Ryan, who was born with Down syndrome and a heart defect. Ryan had the first of four surgeries at four days old, and has since suffered a series of setbacks that made him a frequent patient at Children's Hospital of Pittsburgh.
His hospital room "looks like a damn toy store," Diane says. "We have a Jeep in here!" 
The gifts, balloons and well wishes have been pouring in. But after Diane posted an update to her Facebook page sharing that she and her husband made the decision to issue a DNR -- Do Not Resuscitate -- order for their son, everyone wanted to know what else they could do.
No gifts. No cards. No more stuffed animals.
Instead, "Go out and create a memory with your kid. Throw a banana split on the table for dinner," Diane says. "Wouldn't you remember having banana splits for dinner one night when you were a kid?"
The next day, a friend created a page for Ryan's Banana Split party on Facebook and invited all 200 of her friends. Her friends invited their friends. More than 27,000 people have since RSVP'd to the party, which takes place "in the comfort of your own home."
And the photos and comments are rolling in.
"Root beer floats with my daughters last night," Suzanne Probasco wrote from Indianapolis. (Hey, if you don't have bananas, improvise!) "Your story has touched my heart and makes me that much more thankful for my two little girls and the time we've had together. Each moment is a precious one for all of us. Sending our best wishes."
Ryan's inspiration has spread even further, as Dylan Dragon Collier, a Canadian man living in Italy, wrote on the Facebook wall: "It took me forty minutes to explain a banana split to an Italian but finally got them to make me one. Here's to you Ryan and his parents, thank you for reminding us that every day is a reason to smile."
Diane says she's been amazed to see all the pictures and stories. "To see all those smiles and to see those kids diving into banana splits cracks me up."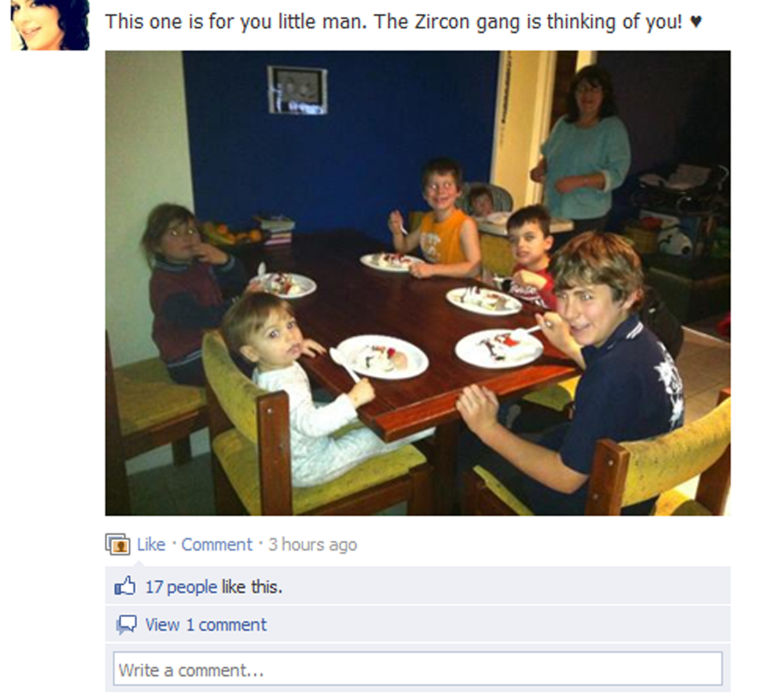 Smiles have been easier to come by than one might expect for Ryan's family. On his 21-month-birthday last week, he shared a beer with his dad. (A root beer, that is.) He got his first Steelers tattoo (press-on) on his left arm. He borrowed a bicycle from a kid down the hall to take his first spin (with dad helping to hold him on the seat). And when Pittsburgh police officers visited one day to make him an honorary officer, they issued him his first speeding ticket -- for driving that toy Jeep, of course. It's all part of the "bucket list" of experiences his parents made for him.
"He is usually pretty happy. He has the best smile," Diane says.
Some days are better than others. One day this week, he was feeling "icky," but recovered enough to reach for his mom's cell phone and give her a high-five. She calls him "Superman" and "rock star," and some other names, too: "We have a lot of nicknames for him, it depends on the day. 'Cause he can be a pain, too. I'm just being honest!"
Doctors can't say how long Ryan will live; on June 6 they gave an estimate of "weeks." His dad's response: "OK, 752 [weeks]!"  
Their best guess, Diane says, is a couple of months. Until then, she'll keep sleeping on the hideous fold-out couch in Ryan's hospital room and saving her tears for the hallway. Erik will keep driving the two hours from their home in South Fork, Penn., every weekend. Their 4-year-old daughter, Rhylea, will keep asking why her brother's heart is sick. 
And strangers as far away as Norway, Canada, Italy and Paraguay will keep eating banana splits.
"You take for granted that your kids are going to be there a lot longer than they are," Diane says. "You can't take tomorrow for granted." 
Pamela Sitt is a Seattle writer who is serving bananas and ice cream for dinner tonight. Read her blog at www.clarasmom.com.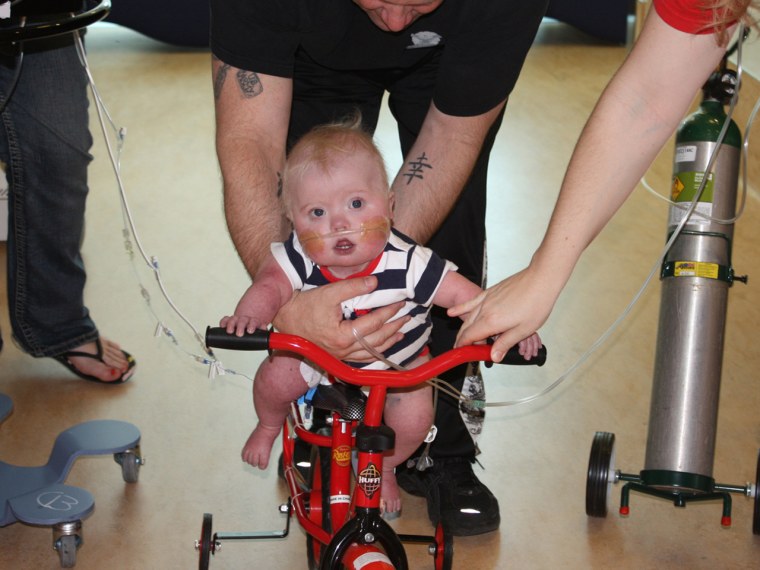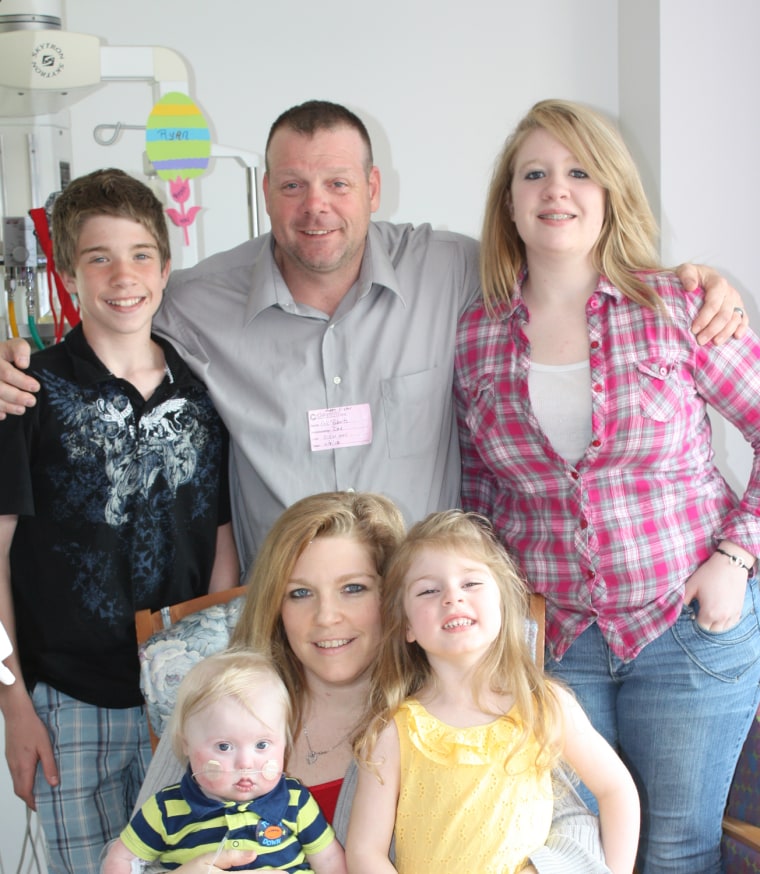 More stories from TODAY:
Revived by mom's hug, "miracle baby" turns 2
"Stronger" children's hospital video a big hit
Chemo kid struts to "I'm bald and I know it" 
Video: Service dog keeps little girl alive by carrying her oxygen