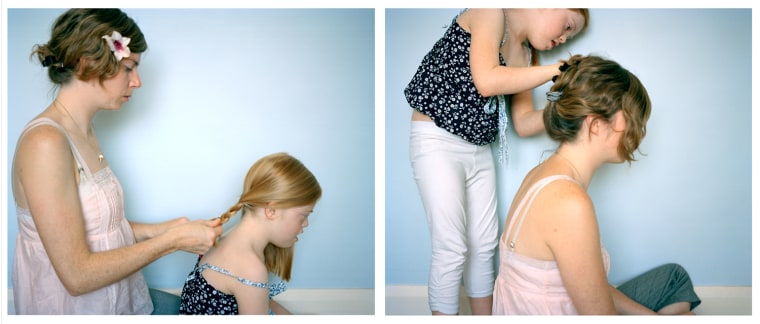 A photographer, so used to being an observer, is not often found on the other side of the lens. But one mother gave up control of her images for a project that allowed her to bond with her child in a unique way.
In 2008, Emer Gillespie, an Irish artist/photographer based in Brighton, England, started taking photographs for her "Picture You, Picture Me" series, which features her and her daughter Laoisha. Mother and daughter are side-by-side in similar scenes, with Emer taking Laoisha's photo and then Laoisha taking her mother's. Sometimes the photos feature Emer and Laoisha together, each taking turns performing a task, such as braiding each other's hair.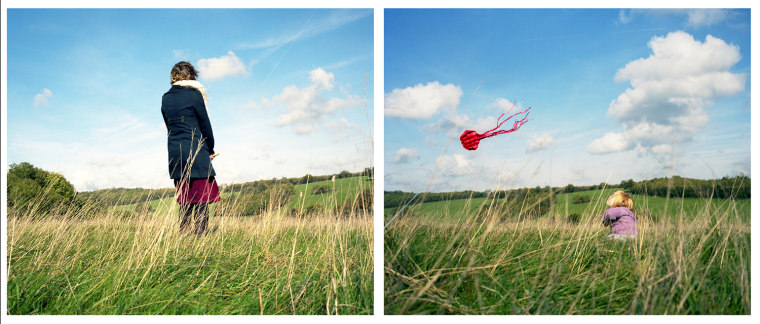 Emer said that the photo series emerged from another project called "Two Homes," which documented Laoisha's two-family home life (her parents are in an "alternative domestic partnership").
"For me, the real and the personal is one of the strongest forms of photography, so I was already making very personal work allowing viewers an insight into my family life," Emer told TODAY.com. "As Laoisha was the main subject in this project, and was photographed all the time, she began to request that she took a photo before I took a photo. In my sketchbook, all these double portraits started to appear, and I was fascinated by the photographer/subject role reversal."
As the project progressed, Emer said that that 11-year-old Laoisha, who has Down syndrome, has benefited from the project, learning how to express herself and become more independent.
"Laoisha's verbal and visual language, especially at the beginning, were quite limited, and so this was an invaluable way of spending time one on one, and allowing her to choose positions, facial expressions and activities. She really thrives in learning new things, taking control and then seeing the prints." For example, Laoisha often suggests ideas for the photos, such as the one featuring the two jumping on beds or styling each other's hair.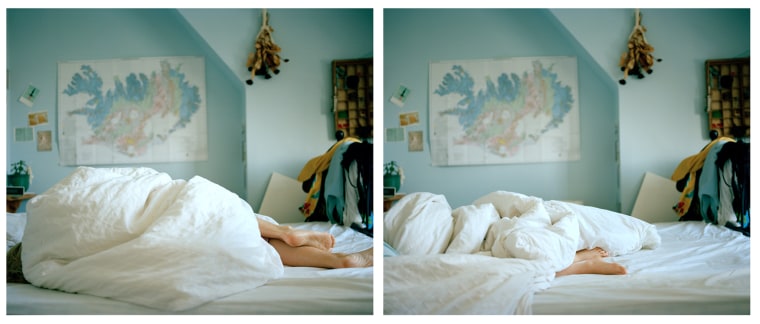 While the photo series has received critical acclaim, including being named to Critical Mass' Top 50 portfolio of 2013, and has been exhibited in New York, London and Portugal, Emer said that she wants to continue the project only as long as Laoisha is interested. "As soon as she expresses her wish to not take part in the project, it will end," she said. Emer added that she would like to make a book of the photos for her daughter's 18th birthday, noting that "if the project continues to then, I would be delighted."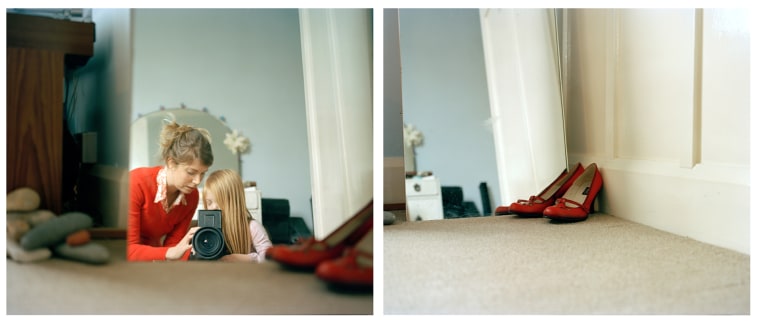 For parents who would like to try a similar photo project with their children, Emer suggests not focusing on the pictures, but the experience itself.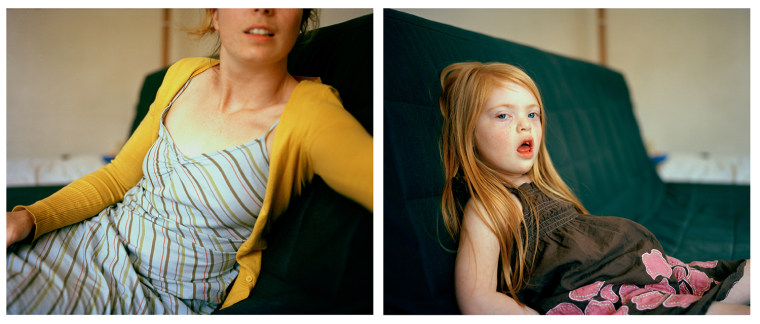 "I think the most important thing is to enjoy the session, without worrying too much about what the images will turn out like. Some of the images Laoisha has taken have been out of focus, but that's (OK).
"The more they feel like they are making the decisions and influencing the images, the more they will enjoy it."
Emer Gillespie and her daughter, Laoisha, take turns capturing each other with the camera.