Calling all moms, dads, grandparents and the baby-obsessed! Tune into TODAY starting Monday for #BornTODAY, a weeklong series about birthing and raising babies in America today. Find out more here, and join the conversation at #BornTODAY.
Your heart will never be the same and neither will your body. You've never felt so much emotion, been so groggy, and felt so torn about returning to work.

It's true: Having a baby changes everything.
More than 13,000 moms and dads shared their views on everything from breastfeeding to whether they'd like more sleep or sex in a series of candid TODAY.com surveys that are part of #BornTODAY, our week-long special focusing on pregnancy, birth and being a parent.
Bottom line: You told us you enjoy your new role taking care of a tiny but demanding human being, with 59 percent of women and 62 percent of men saying they liked being a parent more than they thought they would.

"I used to be kind of a baby-phobe -- I was very career driven in my mid-20s and thought I didn't want to have kids until I was in my 30s, and then things ended up changing," said Jill Krause, 32, a Dallas mom who gave birth to her third child six weeks ago and writes the Baby Rabies blog.
"I actually took to it a lot better than I thought I would. I enjoy it."

Sleep or sex?
But it's not all elation and happiness, of course. Most new parents dream of getting more sleep. When asked what they wished they could have had more of the first year of their child's life, 65 percent of women and 37 percent of men picked sleep over sex, having more alone time or having more time with their partner. (Sex was second on the men's wish list, while it came in last in the women's poll.)
Krause said lack of sleep was a huge factor in leading to post-partum anxiety after her first two pregnancies, while Heli Wiener, a Deerfield, Ill., mom who had her third child in December and writes the Mommy's Two Cents blog, called it the worst part about having a baby.
Most new parents hear the horror stories, but many assume they're going to be the exception, noted parenting expert and TODAY contributor Michele Borba.
"When reality comes and the baby is there, sleep isn't part of the deal," she said. "You're not prepared for how often they do need you and how (little) you are able to sleep."
Love at first sight
But falling in love with your baby can go along way to help offset the challenges. In fact, both moms and dads said the thing that surprised them most about labor and birth was how they felt about their child when he or she was born.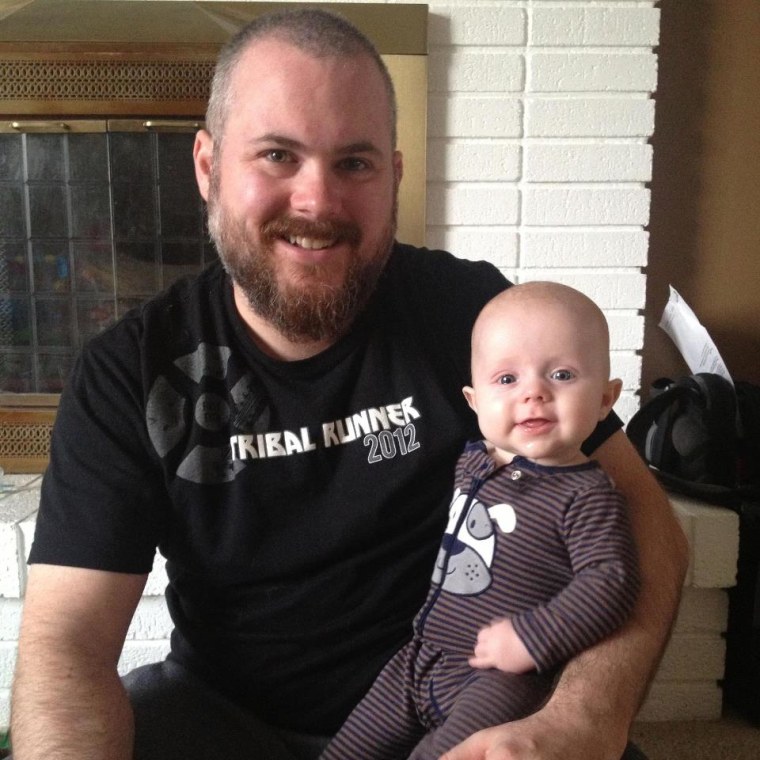 No book, doctor or relative can ever prepare most people for that moment, Borba said, noting the bond shows parents they are on the right track to raising a healthy, happy child.

"You definitely have that emotional feeling that is completely outside of the realm of rational thinking," Wiener said.
John Kinnear, a Sandy, Utah, dad of two said he felt an instant connection when his daughter arrived.

"The second she came out, it kind of brought it all into focus. Everything that we had been preparing for all of a sudden had a face, it had eyes," recalled Kinnear, creator of the Ask Your Dad blog.
And yes, men really do want to be at their partner's side when she's giving birth, with almost three-quarters revealing they "absolutely" wanted to be in the delivery room. Borba called that result a "yahoo-yay moment," noting it wasn't that long ago dads were content to sit in the waiting room.

But ladies, take note your partner may be intimidated by the fierce mom you've become. Dads told us they're mostly fine with swaddling the baby, changing a diaper, giving the baby a bath or the bottle, but almost half – 46 percent – said it seems they can't do any of those tasks up to Mom's standards.
"Sometimes our standards as women are a little too high and we need to realize that and let go so that dads begin to be part of the (process)," Borba said. "They're not as secure as we are. Give them a little bit more praise, give them a hug (to build confidence)."
Body changes
Despite some uneasiness over breastfeeding in public, most women said it was a non-issue for them, while almost two-thirds of men said seeing their partner breastfeed did not change the way they felt about her breasts.

But many women were surprised about how long it took to return to their pre-baby weight. Krause decided that since it took nine months to put the weight on, she would not even look at a scale until nine months after giving birth.
"I looked nothing like my former self. So that was a hard adjustment – realizing that you could lose all the weight and still not fit your old clothes and still not look anything like you did pre-baby," Krause said.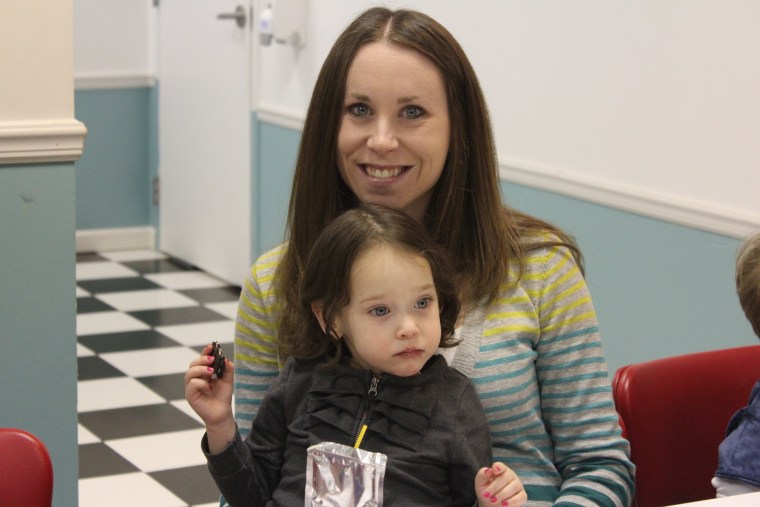 Returning to work
Then, there's the issue of how much time you will have with the baby before returning to work. Asked what the idea time of maternity leave is, most women, about 60 percent, said three to six months -- although almost a quarter preferred a year.

When it came time to return to work, however, more than 70 percent of working moms said they wished they could have stayed at home.
As for paternity leave, almost half of the men said two weeks to a month would be ideal, though some don't get the perk at all.
"Paternity leave – that's funny," Kinnear said sarcastically. The dad, who works in marketing and whose employer doesn't offer this benefit, had to save up vacation days to be able to stay at home after his children were born.
More than half of dads told us they took less than a week of paternity leave, which is not surprising since many men worry that taking time off could endanger their jobs at a time when they need a steady paycheck the most, Borba said.
But the focus is always the baby.
"I always knew that I wanted kids but I never knew how much it would bring to my life. It makes me a better person and it makes me less selfish," Kinnear said.