Whether they're carting us off to soccer practice, or teaching us how to conquer the monkey bars, we have a reason every day to be thankful for our moms. Once a year we formally recognize moms across the world for Mother's Day, and this week on TODAY's "Mom's the Word" series, we surprised a few deserving women. 
These moms thought they had front row seats to a live performance of the Broadway show "Violet". But things took a wildly different turn when their daughters appeared on stage and revealed that they were expecting! 
Together Maile Daly and her mother Abigail Lowe have lost over 200 pounds. But Lowe had no idea how much Daly had actually lost and was extremely surprised to see her after thinking that the segment was only to honor her personal weight loss.
Linda Mochel, a mom who works the overnight shift as a nurse to take care of her children during the day was in tears when her family surprised her on the job. Mochel was also presented with a brand new car.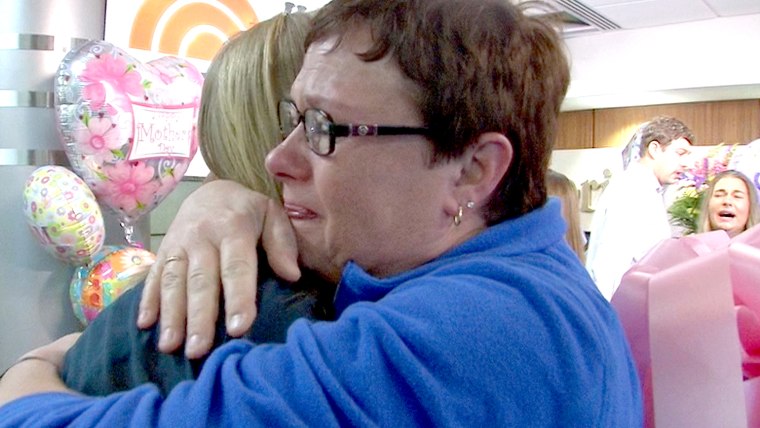 "You're the real MVP," basketball player Kevin Durant said to his mother as he closed his Most Valuable Player acceptance speech. A tearful moment for Wanda Pratt turned into one of the best early Mother's Day gifts that she never even saw coming. 

Even TODAY fans got in on the fun this week, thanking their moms via Twitter with the hashtag #MessageforMom. 
As a military wife and mom of three, Maggie Coday was shocked to see her husband and also find out that they would finally get to go on a honeymoon after five years of being married.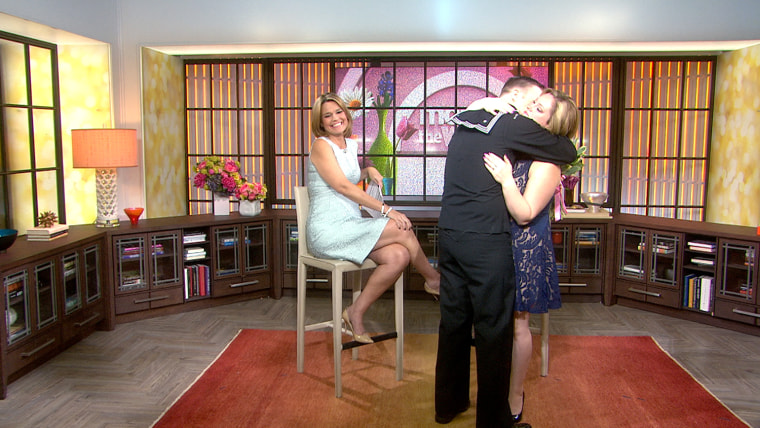 Following that emotional reunion, a bunch of other military dads were lucky to also reunite with spouses before the big day. Here's one of the videos from our roundup.