For some parents, playing with their child is the most natural thing on earth. For others, it can be a source of shame and frustration. 
Why, they wonder, don't I like playing with my kid? And why doesn't it come more naturally?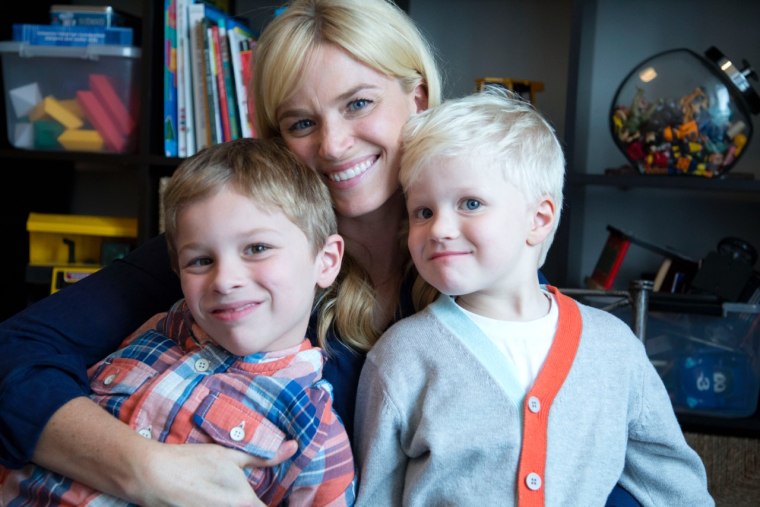 Rachel Cedar is a New York City mother and social worker who specializes in helping parents with toddlers. She confesses that, until recently, she never really played with her little boys, ages 6 and 4. 
To Cedar, it seemed she was always watching the clock, "waiting for the Holy Grail moment of parenting to arrive"— when her children wanted to play independently. 

Then, one rainy afternoon, she was putting away laundry as the kids nipped at her heels.
"I felt the frustration and annoyance mounting," recalls Cedar, when out of nowhere she took the pillow in her hand and bopped her 6-year-old son, Eli. "He turned to me stunned and confused," she says, since they never roughhoused together. "I immediately died laughing and told him to grab the other pillow and get me back. An all-out pillow war ensued, with all three of us laughing, tickling, sweaty, whacking each other."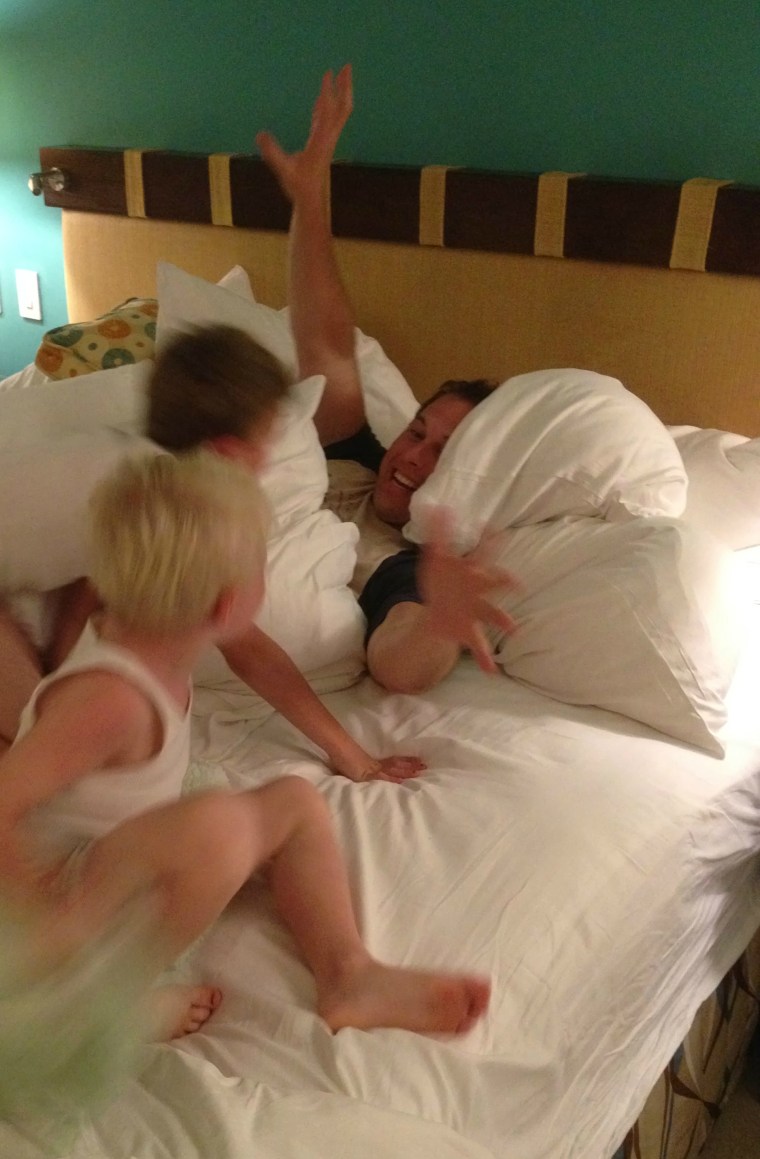 In that moment, Cedars says she realized how much fun she was having and how connected she felt. As a bonus, after the pillow fight, she says her boys became the most "compliant" children she'd ever seen. With that inspiration, she devised the "28 days of play" blog series, which launches today, and invites writers to reflect why playing with your kids can seem so hard. What about modern parenting keeps us from enjoying playtime? 
More From Today: Rainbow Loom bracelets a hit with kids
Writer Allison Slater Tate, an Orlando, Fla., mother of four, doesn't believe that she needs to "get on the floor and play" to be a good parent. But she does think that "having fun" with your kids is vital.

"For us," Tate explains, "that means setting aside time for day trips to the beach or theme parks, where we actually ride with them or swim with them and do not act as bystanders to their fun."
For many parents, it's often hard to tap into our sillier side. We feel self-conscious pretending to be trapped in a cave or dancing to the "Frozen" soundtrack.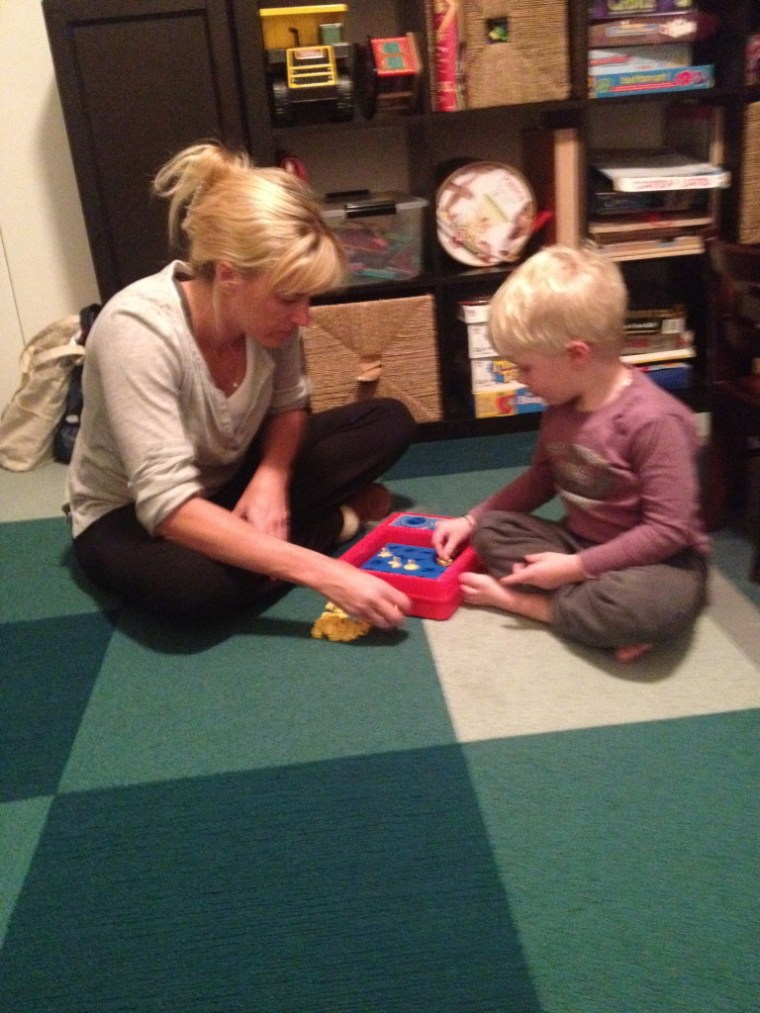 To combat what he calls the "over-bearing influence of our adult brain," Jason Good, comedian and author of "This is Ridiculous, This is Amazing: Parenthood in 71 Lists," and a Minneapolis father of two young boys, suggests that parents stop thinking so much about play and just do it. "A kid doesn't have any emotions about play," he points out. "He or she has emotions during play."
And playing with your kid isn't "just playing," says Lawrence Cohen, psychologist and author of "Playful Parenting." It builds a specific kind of closeness, which, according to him, fosters a real cooperative bond between parent and child — much like Cedar saw after her pillow fight.
"We constantly drag children into the adult world, with errands, and chores and 'right now,'" Cohen explains. To counteract that, we need to enter the child's world, and with young kids that's often the world of imaginative or dramatic play.
By the same token, kids need "rough and tumble play" with their parents, too, says, Dr. Anthony Debenedet, an Ann Arbor, Mich., dad to three girls and co-author of "The Art of Roughhousing." The perception is that physical play is dangerous or makes children hyperactive. But Debenedet explains that rolling around on the floor with your kid has the opposite effect. Roughhousing with a parent, he explains, releases oxytocin or the "cuddle chemical," what some scientists call the biological basis of empathy.

Of course, parents shouldn't go overboard either. As Good says, "it's crucial to play with kids on their level, but it's also important not to lose yourself too much that you agree to trap the cat in a pillow fort."

Jacoba Urist is a health and lifestyle reporter in NYC. Follow her on Twitter @JacobaUrist.