Childhood food allergies are much more common than previously thought, affecting one in 12 U.S. kids, according to a new study. What does that mean for families? A whole new way of life, one mom discovered.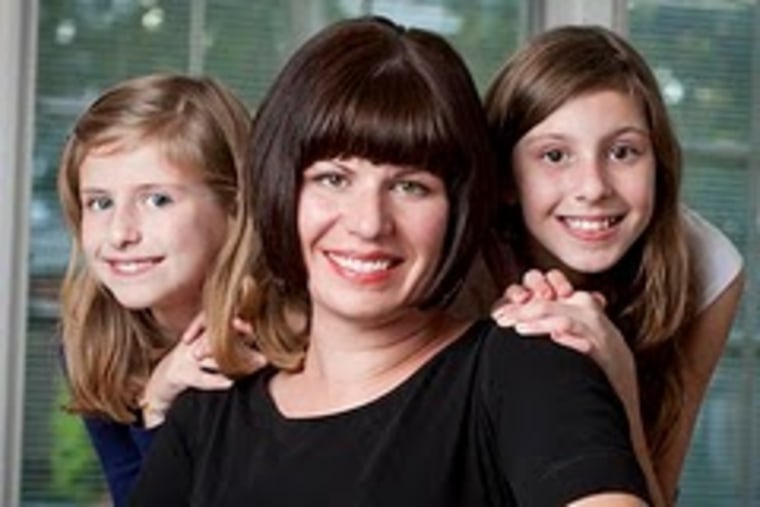 I'll never forget my first trip to the allergist's office. My then 4-year-old daughter Alexandra had experienced a potentially life-threatening reaction to one bite of a peanut butter sandwich and I was still feeling the shock. Noticing that I looked overwhelmed, the doctor said to me, "This takes time to absorb. A food allergy diagnosis is life-altering."
I'll say. One day I thought that my child was perfectly healthy; the next, I realized that if my daughter ate the wrong food, she could have a fatal allergic reaction.
Managing food allergies is more than just avoiding a certain item of food – in our case peanuts and tree nuts – and carrying an EpiPen.  My husband and I discovered that we have to evaluate every food based on the environment in which it was prepared as well as many other factors to determine a food's "safety." In the early months of my daughter's diagnosis, I spent hours at the supermarket reading labels, combined with phone calls to customer service lines. Learning about my daughter's food allergies became a part-time job.
Study: One in 12 kids may have food allergy
Our family has had to give up a few things we once took for granted. My husband and I can't take Alex to an ice cream shop because of the cross-contact risk caused by shared ice cream scoops and flavors like butter pecan and peanut butter cup.  And those cute decorated birthday cakes from the local bakery? These are out of the question because walnut-topped coffee cake and peanut butter cookies are baked right alongside them.
Restaurants are another food allergy minefield. Our favorite Thai restaurant is now off- limits for the family (we reserve it for date night). In fact, all restaurants must be approached with caution, questions and research. The holidays, with their many traditional "nutty" foods, have been another adjustment and fortunately for us, family members have come together to make sure that our daughter can enjoy the family feast (though I always bring dessert!)
At school, we face constant food allergy concerns with regard to lunch tables, birthday parties, play dates and extracurricular activities. We tackle each situation by being proactive and ensuring that our daughter doesn't miss out.  For every event, we send Alexandra with her own treats and emphasize having a good time with friends. We've always encouraged her to think positively about living with food allergies. Food is part of our social fabric, but kids like my daughter know that food is just one part of life and not the whole show.
Now, at age 11, Alexandra has learned to manage food allergies on her own. At a recent Taylor Swift concert, Alex minimized her food allergy risk by choosing to eat at home before the show instead of taking a chance at the arena. You bet I was impressed.
Best of all, Alexandra has learned to focus on the things she can do, not the things she can't. Along with no allergic reactions, this positive attitude may be my ultimate reward – and hers.
Jenny Kales writes about parenting with food allergies for many publications and is the creator of the award-winning blog, "The Nut-Free Mom."  She lives near Chicago with her husband and two daughters.