Last week, elementary school students returned to the classroom in Archdale, N.C., with a new subject on the mandatory agenda: cursive writing. It's a debate that has been simmering among experts, parents and teachers all summer, with some arguing that, in a digital age, mandatory cursive instruction is a step backwards while others believe it's a long-held cultural tradition worth preserving.

Signed into law by Gov. Pat McCrory in June, the State's "Back to Basics" bill requires all North Carolina public schools to teach cursive (as well as memorization of the multiplication tables), and that students are able to create "readable documents" in "legible cursive handwriting" by the end of fifth grade. The national Common Core Standards do not include handwriting, so the 45 states that have adopted the curriculum so far are free to pass legislation that requires cursive.
It all started with a field trip to the capital from a group of fourth graders in her district, recalls state Rep. Patricia Hurley, co-sponsor of the "Back To Basics" bill. A few weeks after the visit, she received a manila envelope of thank you notes and noticed that all of the children had printed theirs, while the teacher had used cursive.
"It struck me as strange that they were not writing," Hurley says, equating "writing" with the use of cursive. "It was like these kids weren't educated. I mean, this isn't hieroglyphics we're talking about."
According to Hurley, when her staff delved into the issue, she realized that, before the bill, educators in North Carolina had the option of teaching cursive, so that some students were exposed to it, while others were not— a disparity she found problematic.

"Sure, there has been pushback," Hurley says. "One man, with a 2- and a 4-year old child, called me personally to tell me they will never use the cursive they learn and it's a total waste of time." A teacher expressed the same sentiment, asking Hurley, "Why are you making us teach this when these children will never use it in their lifetime?"
But despite the fact that most of us only use cursive to sign our names on a credit card slip, a vast majority of people— across the country— appear to agree with North Carolina's decision. A July Harris interactive poll, sponsored by USA Gold Pencils, found that 89 percent of adults and 89 percent of children, ages 8 to 18, think it's "necessary to practice reading and writing in cursive."
"People are just viewed as more intelligent when they can write cursive," says handwriting expert Sheila Lowe, president of the American Handwriting Analysis Foundation. As for the argument that cursive takes scarce classroom time from other more valuable subjects like math and science? Teaching handwriting takes only 15 minutes of the school day, according to Lowe.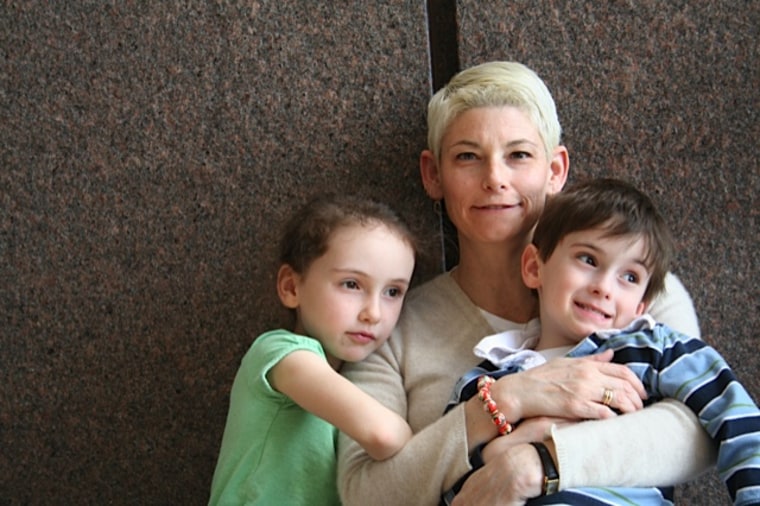 Tracey Neylon, of Newport, R.I., has been homeschooling her daughter, 9, and son, 7, for two years, and currently uses a packaged curriculum that includes cursive lessons beginning from age 8. "My daughter really wanted to learn it," Neylon says. "And I think it's important to be able to write it to be a functioning member of society."
"Because the United States is enveloped in a high stakes testing craze," says Amy Mullen, a Tiverton, R.I., elementary special education teacher, "some teachers and many administrators are trying to focus almost exclusively on only the subject areas tested." And since cursive isn't one of them, teachers are often discouraged "from wasting time" on it.
Some have also argued that the benefits of cursive go beyond writing and that learning cursive improves brain development in the areas of thinking, language and working memory.
But Professor Karin James, an Indiana University neuroscientist who studies brain changes as a result of learning, says she hasn't yet established the benefit of teaching or not teaching cursive (despite how some of her studies may have been interpreted. In fact, her forthcoming study found no differences in brain function for 7 year olds, as seen on MRI scans, when they wrote in cursive versus print lettering. So far, her research has shown the change that matters for children, she explains, is between handwriting and typing, and the brain is more engaged when writing letters— any kind of letters— by hand. 
"I don't think we're in a world that is completely cursive free at this point," says Tessa Maguire, a Michigan City, Ind., third grade teacher, who plans to assign cursive homework this school year, although it won't be taught during classroom time, "so we need to prepare our students for the unknown future, but we'll likely see in 20 years that handwriting in and of itself is pretty irrelevant." 
Jacoba Urist is a business, health, and lifestyle reporter in NYC.