Kristen Bell and Dax Shepard want the paparazzi to know that their infant daughter is off-limits. 

"We had always had an agreement that when this little thing came into the world, all bets were off, no pictures would happen," Bell told TODAY Friday in an exclusive interview. "We now have a duty as parents to protect this little one."
Added Shepard: "You see a lot of paparazzi blackmailing celebrities, saying if you pose for a few pictures we'll leave you alone for the rest of the day. And I just don't think that that's the best option that we have in this world."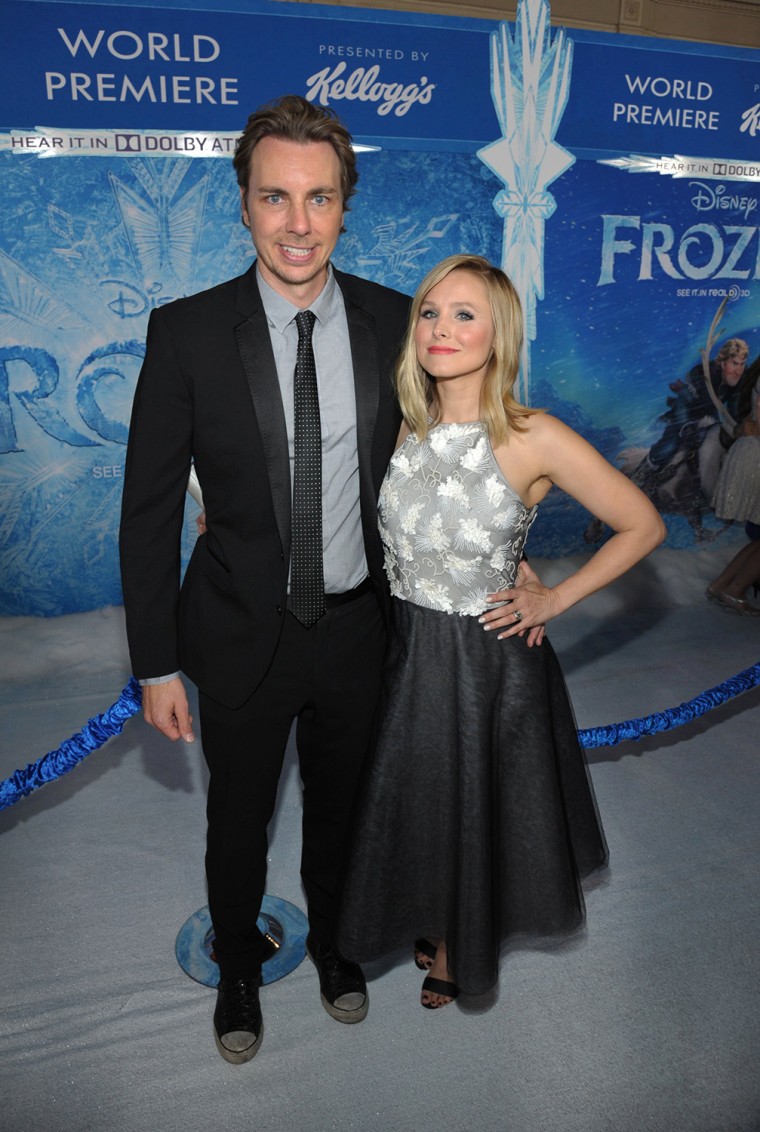 The "Veronica Mars" star and the "Parenthood" star welcomed their daughter, Lincoln, in March 2013.
The celebrity couple on Monday urged their followers on Twitter to boycott magazines that publish photos of the children of celebrities, with Shepard saying that kids "shouldn't be punished for who their parents are."
Bell quickly retweeted her husband's message. She later added that she will no longer do interviews with magazines that pay photographers to take pictures of celebrities' children and that consumers should also think about their behavior. 
The couple -- who was public with Bell's pregnancy, tweeting photos and sharing personal moments with fans -- says it's all about consent and how the child is affected.
"We're not saying that we can't be newsworthy. We're saying that our child is not newsworthy," Bell said. "We chose to be the entertainers, so we never post -- other than the birth announcement -- we've posted nothing about her and we don't plan to."  
In September, a California bill aimed at keeping paparazzi away from the children of celebrities and supported by film stars and parents Halle Berry and Jennifer Garner was signed into law by Governor Jerry Brown.
A. Pawlowski contributed to this report.