New mom Jenna Bush Hager spoke with the TODAY anchors Monday to reveal details about how the newest addition to the family surprised everyone by arriving three weeks early, after Jenna's water broke at her baby shower!
"I'm totally crazy about her," she said by phone from her New York apartment, where Margaret Laura "Mila" Hager is already turning her world around in the way only babies can. "I don't even really like the color pink, and there's pink all over my apartment. I like things to be really neat, and there's bottles and things all over, and we're just as happy as can be."
Mila was born April 13, three weeks earlier than expected. She weighed 6 pounds, 15 ounces and measured 19.25 inches.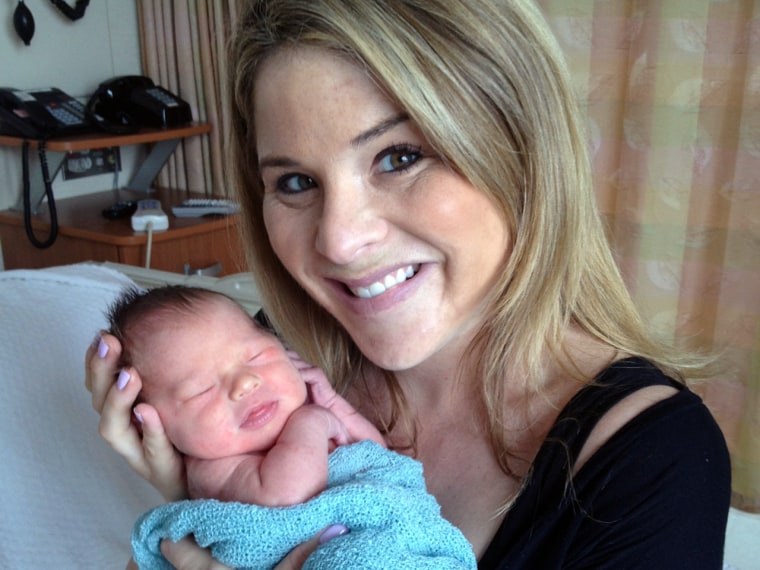 TODAY's Matt Lauer teased Mama Hager about the unexpected benefit of going into labor at her baby shower: she'd gotten her hair blown out for the special occasion, so, in Lauer's words "you looked fabulous" in all the birth photos.
Hager revealed that she had been opening gifts at the shower when the baby announced her arrival.
"I kind of started sweating, which I guess is a normal thing, but then, all of a sudden, in front of all of my friends, my water broke," she said. "It was like a romantic comedy."
Hager said her husband, Henry Hager, has proved to be a "really modern dad," and read Mila her first book the other day.

"He was taking a conference call while holding the baby yesterday," she said.
Despite limited sleep, lots of hormones and the chaos of new motherhood, Hager said life has been wonderful.
"I've learned that you can love somebody in a totally different way," she said.