You know those jeans or sneakers your teen is dying for because "everyone else" has them? The ones that are beyond the family budget or seem like too much for a middle schooler? It can be a challenge to explain to your kids why they have less than their classmates.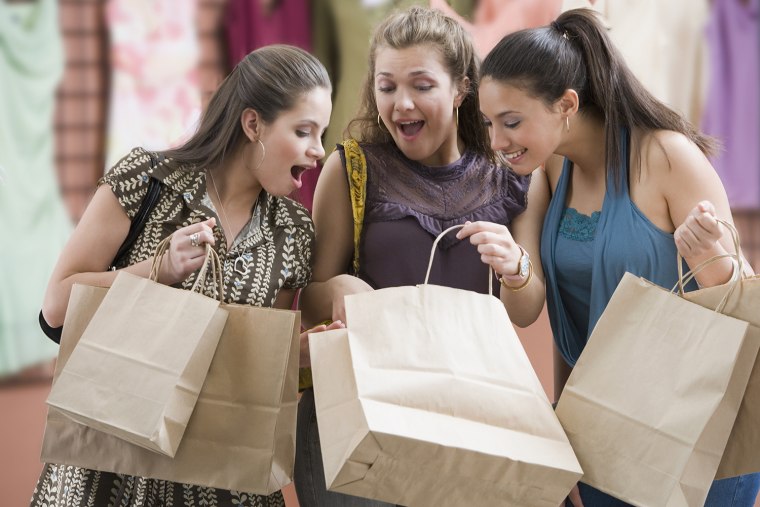 Of course, less is relative. For every kid who feels self-conscious about not having the "right" clothes, there's another coping with a parent out of work or a family just trying to make ends meet.
But growing up in the smallest house on the block, with the oldest car in the driveway or in a district where other kids are jetting off on beach vacations, may instill a healthier perspective in the long run for children. And some parents are choosing to move to towns where they know their family will be "poorer" than their neighbors to gain something more valuable, like a great school district.
The New York Times recently stirred a debate among its readers on the parenting blog, the Motherlode, by posing the question: "What lessons about money does the poorest kid in a rich town learn?"
The post was inspired by a tweet to The New York Times personal finance reporter, Ron Lieber, who is writing a book, tentatively titled, "The Opposite of Spoiled." Its central premise is that parents ought to talk about money a lot more often and a lot earlier than they normally do with their children.
The tweet by Aaron Blake, a father in Minneapolis, Minn., asked Lieber whether moving to a wealthier suburb could "negatively impact" his child because he and his wife would have less income than the other families.

"We're currently thinking about where we want to live," Blake explained. "There's a very wealthy community with a great school district that's close to where I work, so that would free up a tremendous amount of our free time."
But the kids his toddler would grow up with would have "a lot more net worth," and while other families are all going away "on really nice vacations," his child would be stuck at home, looking at pictures of his peers in exotic locations.
"We want to spend more time as a family and less time commuting," Blake says. "But will our child understand the trade-offs we've made to live in this area?"
Vacation pictures in particular can be a sticking point for kids with more wealthy friends. These days, teens don't just have to hear about the infinity pool and water slide after the fact, they're met with a daily barrage of images on Facebook and Instagram -- highlighting the things their family may not be able to afford in photographic detail.
"It's been a month of these perfect beach pictures on social media," says Jeannie Smith, a Springdale, Ark., mom of three, including twin 14-year old girls. "And it has been hard on [the twins], because we've had to cut back with their older sister in college and we all have to make choices."
But Smith is open with her daughters about financial constraints, and tries to clarify how the various summer activities they chose, like cheer and dance, cost money, so their family can't afford to do everything they want all the time.
In all of these situations, communication is king, says Marilyn Price-Mitchell, a developmental psychologist on Bainbridge Island, Wash. Parents who move to a wealthier town for the school district obviously have strong values about education, she explains. But the key to helping kids deal with income disparity is to have a continuous dialogue with your children as they bump up against the perceived unfairness— and help them understand your family's principles.
For Adam Reisman of Las Vegas, who lost his job five year ago, securing a large scholarship and scraping together the family's savings was well worth it to send his son, 7, and daughter, 8, to one of the wealthiest private schools in the area.
"We go to these amazing houses, palaces really some of them, that their friends live in," says Reisman. "Once I literally saw the kids jaw drop at this waterfall in a swimming pool."
But his kids have a different perspective than many of their peers. After years of foster care, moving into a 1,500 square foot home last June, with two devoted fathers, doesn't feel like "less" of anything.
"Most of all," Reisman says, "I'm happy they get to attend a school with so many incredible resources and see a different life of opportunity that they can have one day if they want it."