As the world waits (and waits and waits some more) for the royal baby to make its arrival, we can only imagine that Duchess Kate is trolling the web looking for advice on how to naturally induce labor.
So, Duchess, if you are reading this, you have come to the right spot as TODAY Moms readers have shared loads of suggestions for you (and, by extension, the Duke) on the TODAY Moms Facebook page.
While the royal due date is amazingly still unknown, the Duchess and Duke may resort to some of these measures when they are past the secret date. TODAY Mom Mandy Long, a mother of four, knows well the anticipation they must be feeling. She writes, "Honestly, the harder I tried to make baby come by or before the due date, the later baby arrived. The best thing to do is RELAX. Let nature do its thing."
For the most part, TODAY Moms readers' advice falls into one of two categories: Eat This or Do That. (And a note: it's best to ask a physician before trying any of these suggestions. Even your royal doc will likely tell you that if your labor is actually induced by one of these methods, it's probably coincidental.)
Eat (or Drink) This
Plenty of readers suggest certain foods aided in getting contractions to start. Stacy Burns-Pretty ate catfish and Christina DeMartin Barrett thinks the licorice she ate helped. Some moms were quite specific on the spicy foods they think helped them go into labor.
Nora Walsh Katzenberger swears by PF Chang's hot and sour soup. "An hour later my water broke," she says. "My daughter was 12 days late, so I was ready!"
Ashley Renee Peoples went for sweet and spicy, eating "two whole fresh pineapples" and spicy Chinese food.
Diane Johnson Henderson said: "Both of my kids were born within one day of eating out at our favorite Mexican restaurant. Edith, the owner, told me, 'You eat my hot sauce, you have your baby.' She was correct!"
Ann Calka Naylor drank a special concoction of 2 ounces of vodka, 2 ounces of odorless, colorless, tasteless caster oil, crushed ice, and orange juice, all blended together. An added tip from Naylor: Only do this "if your cervix is thinned."
Sara Lefever Baker's drink of choice is what she calls the "sh*t spritzer": castor oil, OJ, and ginger ale. When that didn't work, Baker cooked more castor oil into eggs. And….voila! "Within about 25 minutes, I was in labor with contractions steadily 4 minutes apart. By the time I arrived at the hospital a few hours later, I was 9cm dilated with no time for anesthesia, and that baby practically slid right out."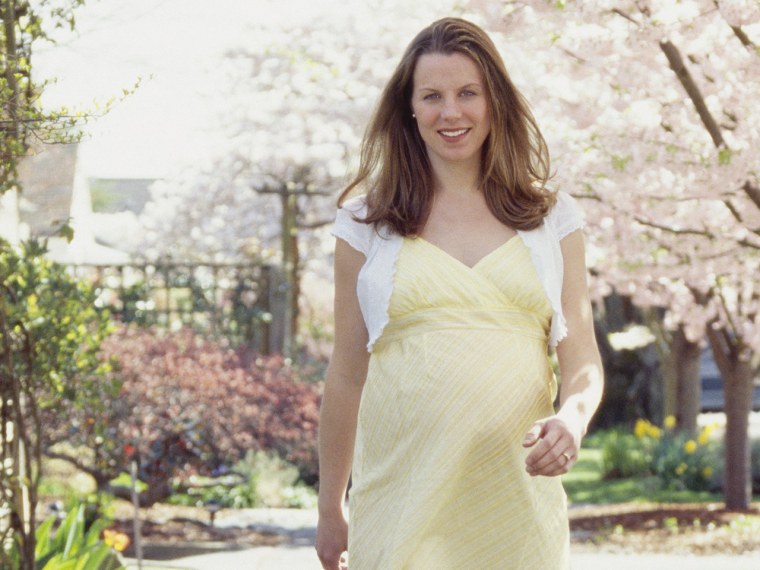 Do That

If the Duchess and Duke are holed up near their future home of Kensington Palace, they are in good shape because there's likely plenty of space to roam. That's the advice of TODAY Moms readers who walked here, there and everywhere.
Carie Stillman said she took a 2.5 mile walk and was in labor a day later. Meanwhile, Angel Allman went into labor while she was walking her dog. (Hey! A way for royal puppy Lupo to get involved in the action!)
Juliana JD not only walked, she also rode her Harley Davidson. And Kathy Sluder went for ride in the car with her mother-in-law. "My mother-in-law's driving put me in labor. She scared the kid right out of me."
Erika Douglass had acupuncture, but adds that "none of these things will truly work if the baby isn't ready to be born."
For some, laughter is the best baby-inducing medicine.
T. Nielsen Kimble writes that she watched comedian Louis CK do a stand up routine. "Laughed my butt off, then woke up three hours later in HARD labor.
And Angela DeSantis Fleshman, a mom of five, says that she was most impatient the day before her fifth child was due. She writes: "My midwife suggested having girlfriends over to take my mind off of labor. I had my girlfriends converge within an hour and we were laughing....it was just what I needed!...I'd say within 2 hours, the girlfriends were sent home and I was in active labor!"
If walking or laughing doesn't do the trick, the Duchess might want to consider doing what Andrea Williams calls "some husband induced childbirth…SEX!"
Or, as Mia Arlette Cox recommends: "How you made the baby is how you get it out!"