As Karen Macauley dressed for a night out one day, she gazed at her outfit and felt dismayed.

Her shirt was too short and her tummy stuck out. She couldn't go out like that, she thought. Like many moms, she had tried diet and exercise but could never shrink her stomach.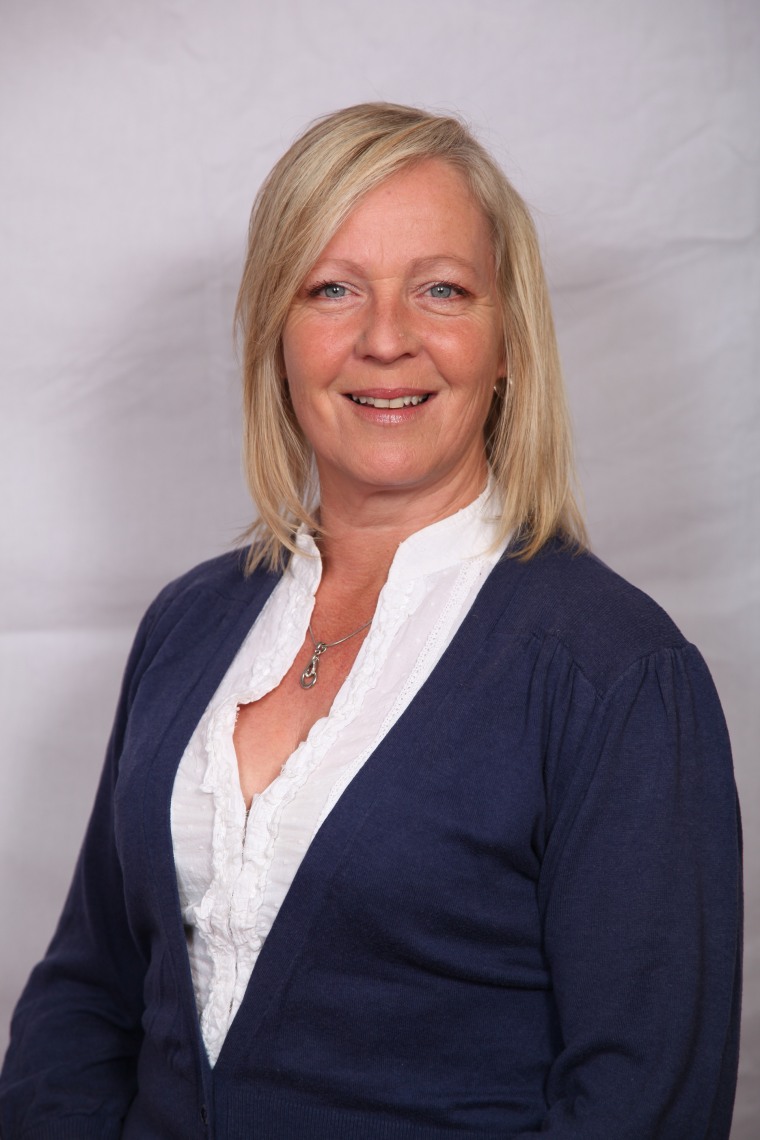 Panicked, she rifled through her cupboards and drawers looking for a solution when she found a roll of industrial strength tape. She tore off a few pieces and used them to tape her stomach. The tape provided an instant tummy tuck, she said.
"When I pulled my trousers back up I thought, 'Oh my God this really works,'" Macauley says. "[This happened] out of a sheer point of desperation because I did not want to go out and worry about my tummy all night."
Soon, Macauley, 45, wondered whether strong adhesive tape on the stomach would be a product other people would use. So the single mother of four approached a local business incubator to learn how to turn this idea into a product.
She pitched her idea in a "Dragon's Den" type meeting with businesspeople in her town of Bocking, England. As she stood in front of the panel of would-be investors, she pulled up her shirt and showed them her stomach—something that, just a few months earlier, she would have balked at doing.
"The moment I lifted my top up, [I felt like I wanted] the Earth to swallow me up because the last thing I wanted was [for people] to see was my tummy," she says.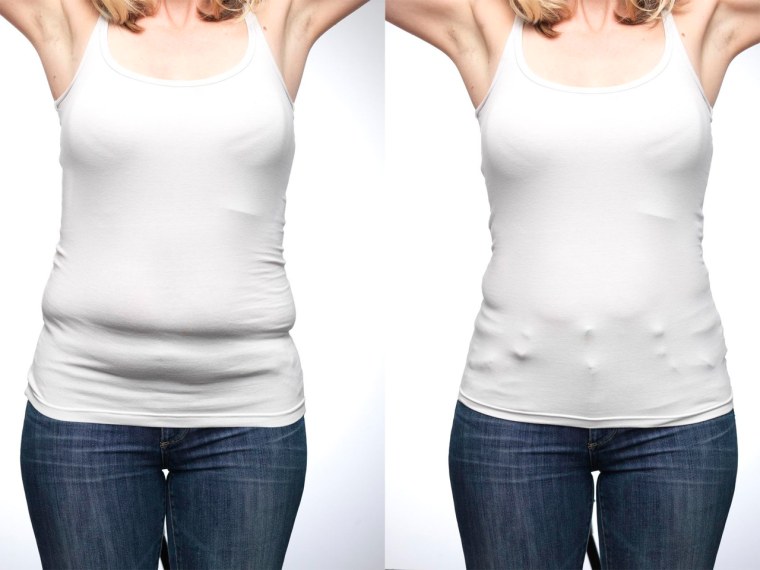 Then she stepped out of the room, put the prototype of what's now called Tum-Tape on her stomach, and returned. The results surprised the panel and they funded the project.
Tum-Tape looks like a giant Band-Aid with "legs" sticking out of it. The legs anchor to the wearer's thighs, helping to hold in the paunch. After the prototype was ready, Macauley wore it for 24 hours to see if it caused any reaction.
"I'm blonde with fair skin so if it is going to cause a massive reaction it will happen on me," she says, adding Tum-Tape is made of hypoallergenic and breathable material. The video below shows how it's applied.

Dr. Melissa Piliang, vice chair for the Dermatology and Plastic Surgery Institute at Cleveland Clinic, says such a product would probably be safe if worn responsibly. When you pull off a strong tape, like a bandage, it removes a layer of skin so while Piliang could not speak directly about Tum-Tape, she said that when people wear adhesives, such as an adhesive bra, day after day, they might experience problems.

"You might just get some redness and the skin could become painful; it could eventually cause a little skin rash," Piliang says. "If you use it for a special occasion, like a wedding or a special date, here or there, you'd be fine."
The Tum-Tape caused no reaction for Macauley, and it hit the market in May. How is business so far? The company would only say sales were slow at first but are now picking up to a steady stream.
While it effectively flattens the stomach and prevents muffin top, Tum-Tape doesn't do a thing for stretch marks. Men have also used Tum-Tape, but there's an extra ouch factor if they're hairy.

Macauley said she feels thrilled with the success of Tum-Tape and plans on opening a halfway house with some of the proceeds.
"[In] helping someone else, you can't help but help yourself."