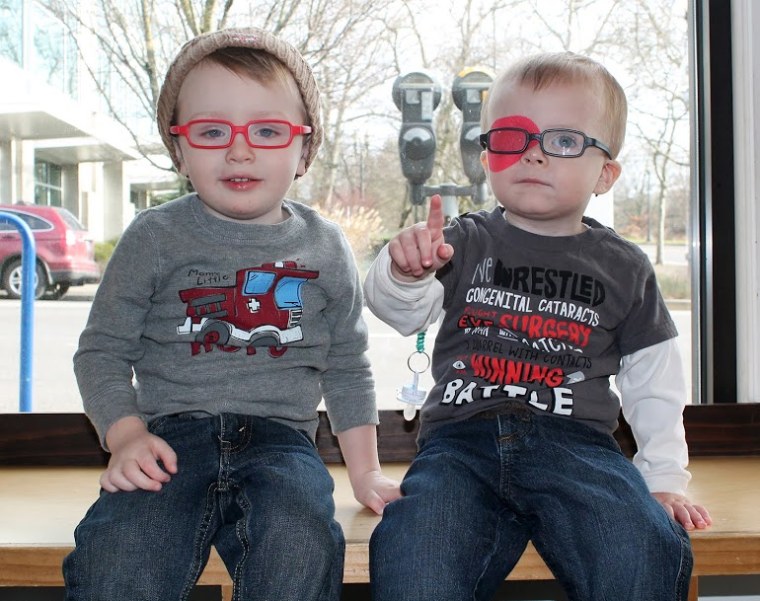 It's nice to find a community where everyone sees through the same, corrective lenses. That's the goal of Great Glasses Play Day, an annual event created by three moms who want to show kids who wear glasses, contacts and eye patches that they're in good company.
Ann Zawistoski of Northfield, Minnesota, says she founded GGPD after parents from Little Four Eyes —the online support group she created for parents of babies and toddlers in glasses—talked about a way for kids who wear corrective eyewear to meet in person.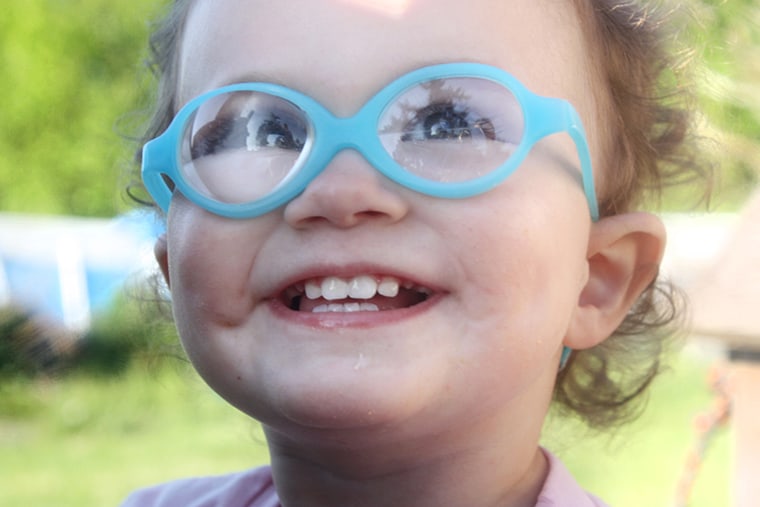 "When my daughter, Zoe, was 1, we were told that she would need glasses. I felt terribly alone," says Zawistoski. "I love being able to connect parents of kids with glasses with one another."
One of the parents Zawistoski first connected with was Kristin Ellsworth, the founder of Peeps Eyewear and a Madison, Wisconsin, mom whose daughter, Annie, 9, wears glasses to correct eye conditions she was born with.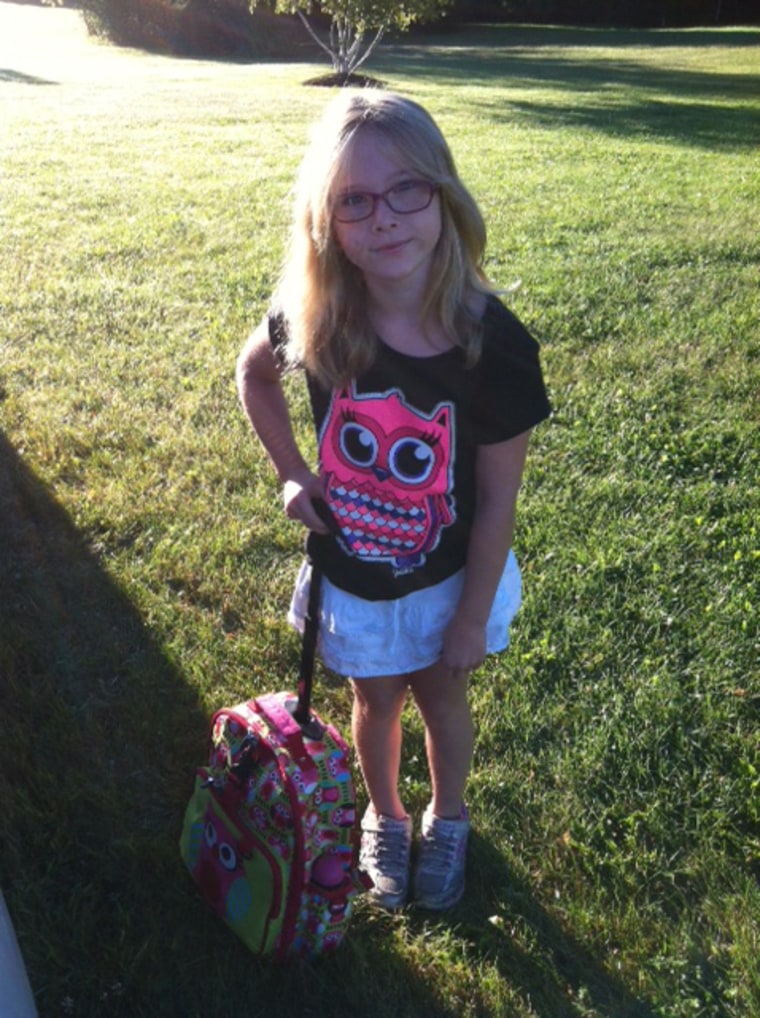 A long-time volunteer for and proponent of childhood vision screening, Ellsworth says she and Zawistoski spent a few years planning before launching the first Great Glasses Play Day in 2012. 
"We both dreamt of an event where kids in glasses could be surrounded by other kids just like them, in playgrounds and parks—even online— having fun and supporting each other and increasing awareness," said Ellsworth.
In 2013, the duo partnered with Jessica Butler, owner of Eye Power Kids Wear, a Portland, Oregon, company that designs t-shirts for kids who wear glasses and eye patches. Butler's son, Scott, 2, was born with a congenital cataract that caused him to be blind in one eye.
"At four weeks old, he had cataract surgery and started wearing glasses, an eye patch and a contact—something I didn't even know was possible," said Butler. "Not many people have to put a contact into their 2-year-old's eye." 
Butler adds that through Great Glasses Play Day, she has been able to meet others who have children with cataracts and struggle with similar experiences. "We are able to talk, ask questions and help each other."

The trio has seen this year's GGPD event — which is being held May 3 and 4 — take off, with more than thirty events such as play dates, group meet-ups, and family celebrations scheduled around the country. "Great Glasses Play Day is a day when my son gets to go and see other kids in glasses and eye patches, which means so much to me," said Butler. "Even at 2, Scott notices when other kids have eye patches on. When he sees other kids like him, he gets so happy. I think every time he sees other kids wearing eye patches and glasses, he knows he's not alone."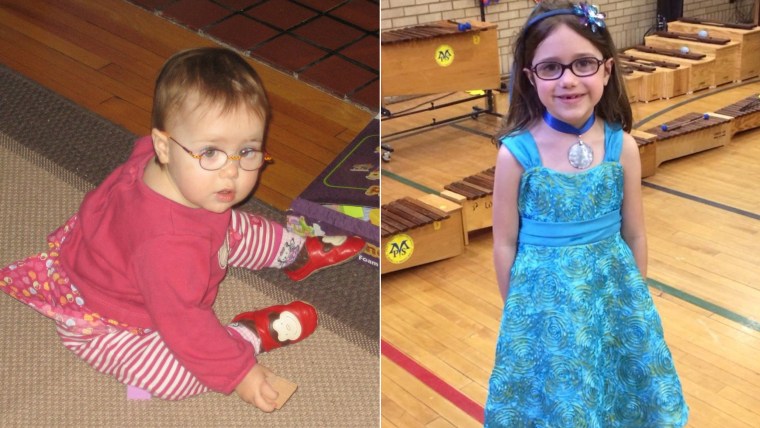 Zawistoski says GGPD is also a way to focus on awareness of early detection and treatment.
"Our kids in glasses are such good ambassadors," said Zawistoski. "Maybe there's a parent whose child failed a vision screening and they're scared about what that means. Maybe seeing other families celebrating glasses can help them feel better and move on to getting their child the help they need."
At age 7, Zoe Zawistoski has been wearing glasses since she was a baby and says she feels comfortable wearing them and barely feels them anymore.  
"I like that they help me see. And I like picking them out and looking in the mirror when I try them on," said Zoe.
Zoe's perfect pair of glasses? "They would have pretty wings on the sides. They'd be all sparkly. They'd be blue. They'd look like they have vines and decorations on the sides. And they would have little things on the sides, like cats."
A listing of GGPD meet-ups can be found on the Great Glasses Play Day website, as well as on Facebook. Parents with kids who wear corrective eyewear are encouraged to post photos of their little ones on social media throughout the weekend, using #greatglassesday.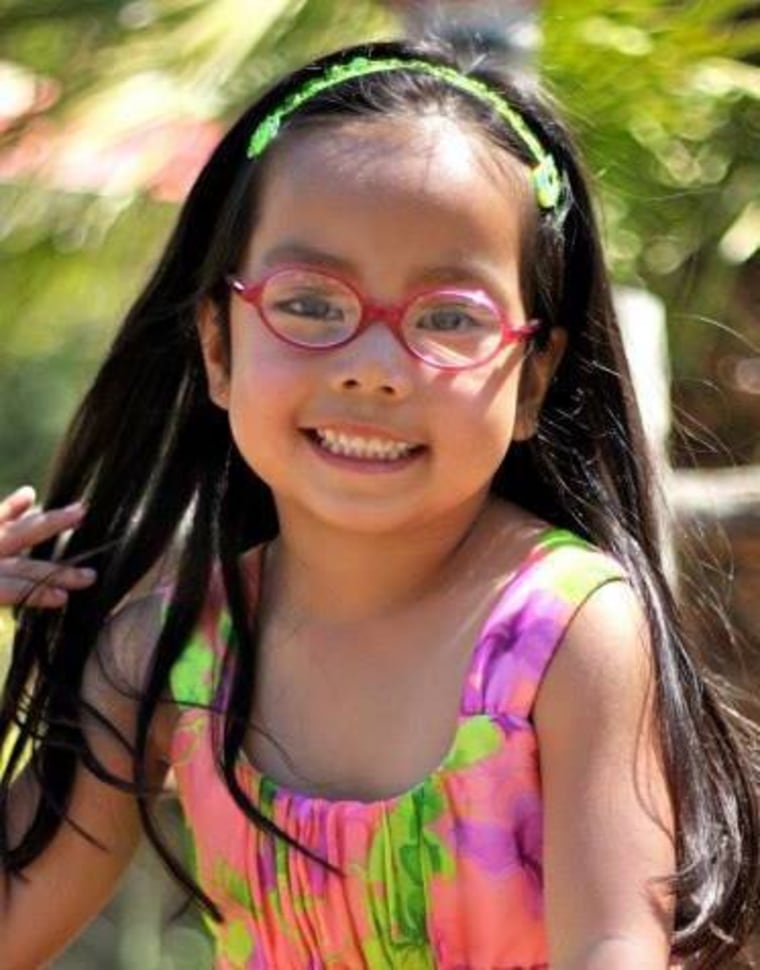 Here, some more bespectacled cuties, courtesy of Great Glasses Play Day/Eye Power Kids Wear.