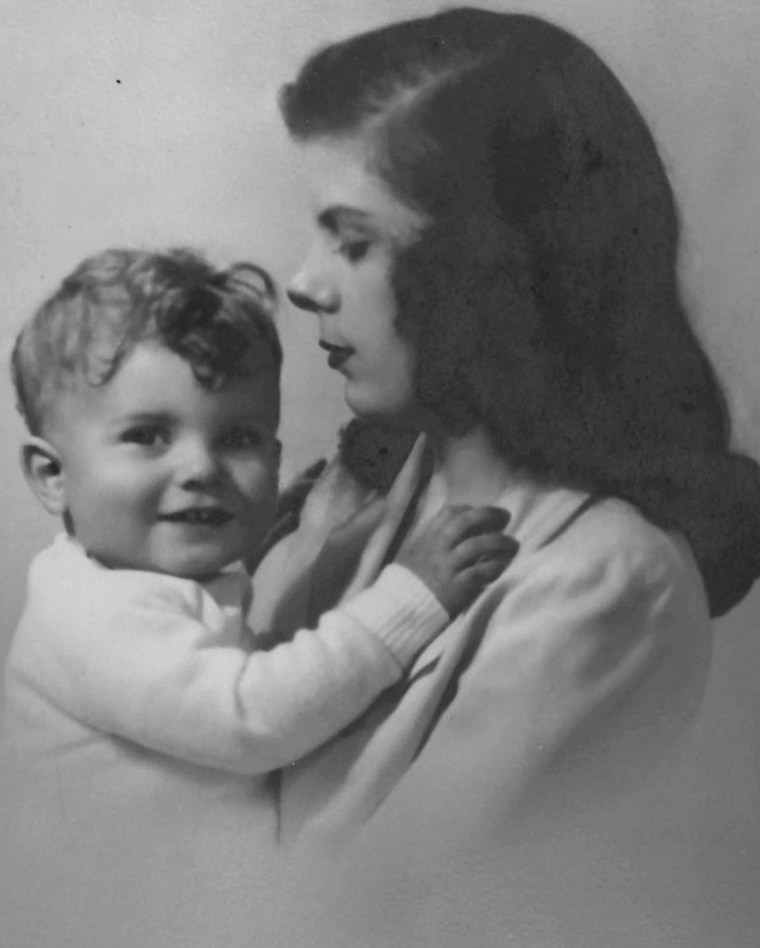 This is my first Mother's Day without my mom. Two months ago, Ann Marie Votel Fashingbauer suffered a series of small strokes, and on March 15, surrounded by family, and in her own Minnesota home, she slipped away.
Goodbye to the mom of seven and wife of seven decades who graduated from college when she was in her 70s, who loved coffee with too much Coffeemate, libraries that didn't charge late fees, the cozy British veterinary stories of James Herriot, and who never could resist adopting the stray cats near our small hobby farm.
Goodbye to the woman who kept up regular meetings with a club of her high-school friends from the 1940s into the 2010s, who ran for political office with the slogan "We Can't Be Walked On If We Stand Up," who stormed into the middle school principal's office that horrible year I was bullied, who faithfully visited her Alzheimer's-stricken younger brother for a decade, who insisted into her 90s that she was going to have an operation on her knees and once again stroll around the Minneapolis Chain of Lakes.
But my loss is not unique. Everyone must pass through the halls of grief, everyone loses those they love. There will never be another mom like mine, but when I'm feeling gracious enough to take a larger view, I realize there will never be another generation of moms like the one she belonged to. Call them the GIs, the Greatest Generation, or just the hands that rocked the cradle for the Baby Boomers, Generation X, and beyond. As Shakespeare's Hamlet said of his father, we shall not look upon their like again.
Born in St. Paul in 1922, just two years after women earned the vote, my mom -- and her peers -- spent their childhoods wrapped in the poverty of the Great Depression, made worse in my mom's case when her father, Henry Votel, died of pneumonia when she was only 12, leaving behind his dazed widow, Anna, and their seven children.
Things didn't get a lot easier. When Mom graduated high school in 1940, America was about to plunge into World War II, and her brothers and high school sweetheart-turned-fiancé all went into service. She wed my dad in Washington in 1943 while he was a Marine at Quantico, and when he sailed off to fight in the Pacific, she went home to Minnesota to wait. My eldest brother was 15 months old before the war was over and he could meet his father for the first time. And by then, her own beloved mother was already dying, from a mysterious illness we now think was multiple sclerosis.

Being raised by GI generation parents gives you an appreciation for history and a healthy sense of perspective. An extravagant wedding? Mom and Dad wed during wartime – she wore a white suit, they took maybe two snapshots, their witnesses were two WACs whose names they no longer remember.
A house of one's own? In those crowded times after the soldiers came home, they lived in Dad's parents' house and hosted three boarders.
Parenting classes, prenatal yoga, mommy stress? Try having four kids in five years, and adding three more later on. Your class is on-the-job-training, your yoga is stretching to reach one child's toy while keeping firm hold of his little brother, and stress? Well, it seems kind of ridiculous to even mention it after surviving a world war.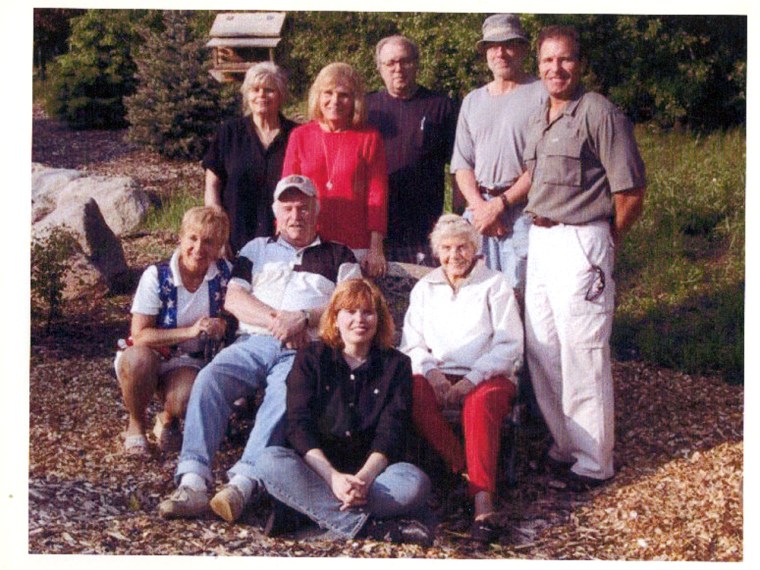 When I was born in 1967, suddenly she was a new mom again at age 45, with six other children aged 9 to 23. During my infancy, she was also helping to raise her first granddaughter, all the while worrying about whether her two eldest sons would be drafted to fight in Vietnam. Maybe all children believe there is nothing their mother cannot do, no trouble she has not seen, but in my case, there was empirical evidence.

Her own sad experiences held me up when I survived my own. When a friend's mother was diagnosed with breast cancer, when my first love dumped me for a freshman, when my best friend died suddenly at age 28 of a pulmonary embolism, I knew I could always call her and unload my worries, knew there was no road of heartbreak she had not already traveled.
When I became a mother myself, I half-heartedly checked out parenting books and investigated online forums, but the only advice I ever really needed came from my mom. Unlike the hardliners of her own era, she took a very live-and-let-live attitude to raising kids. If they want a pacifier, give it to them; if it falls in the dirt, wipe it off. If they're tired, let them sleep; if they're hungry, feed them. Child-raising trends had come and gone by the dozens over her decades of mothering and she paid them little mind. She didn't need to read a book on parenting, she had written it herself seven times over in her head.
Her life wasn't easy, but in true GI form, she never complained about her past. In an email to me a few years back, she wrote, "In spite of the sadness of my father dying so young and in spite of my mother's illness, I know I was fortunate. Of course, I always was feeling so sorry for myself that I thought the opposite, but I can see how wonderful it was to grow up as I did with parents and brothers and other relatives who loved me for no other reason than the fact that I was there. I didn't have to do a thing to earn it."
She gave her own children and grandchildren that same unearned love, a thousand times over.