Talk about making a big entrance.
When baby girl Jasleen came into the world last week at University Hospital in Leipzig, Germany, she weighed in as the country's largest-ever at 13.47 pounds and 22.6 inches long, according to the New York Daily News.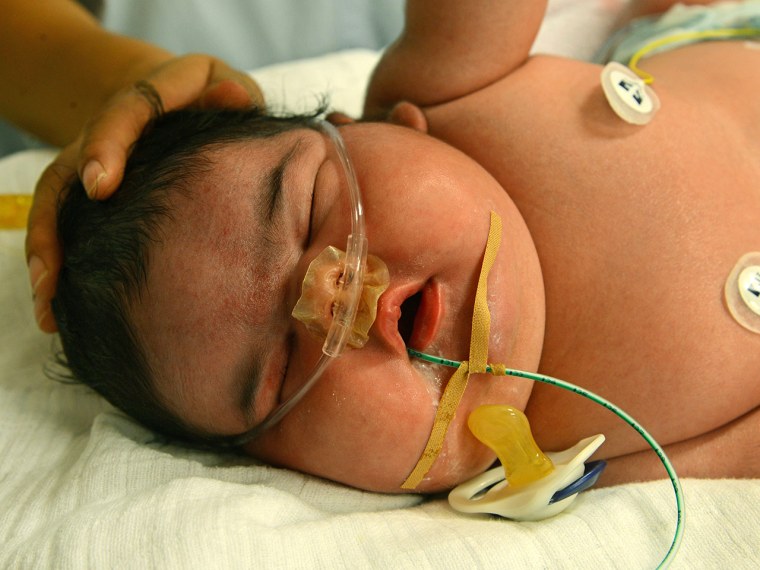 The baby's mother – who reportedly had gestational diabetes, which can often lead to a larger-than-average newborn size -- gave birth vaginally. German newspaper der Der Spiegel reports that daughter and mom are doing well.
In March, British mom Jade King made news when she gave birth to 15-pound, 7-ounce baby boy named George. And in 2011, Texas baby JaMichael Brown weighed 16 pounds, 1 ounce at birth.
But the largest baby on record, according to the Guinness Book of World Records, was born in 1879 in Ohio to a Canadian woman named Anna Bates. Her 23-pound, 12-ounce baby boy died 11 hours later.
Readers, we want to see pictures of your beautiful, jumbo, newborn bundles of joy. You can send them by clicking the "Add Photos" link below. Please include your name and city, as well as your baby's name and birth size (weight and length). We may include your photos in a future story.