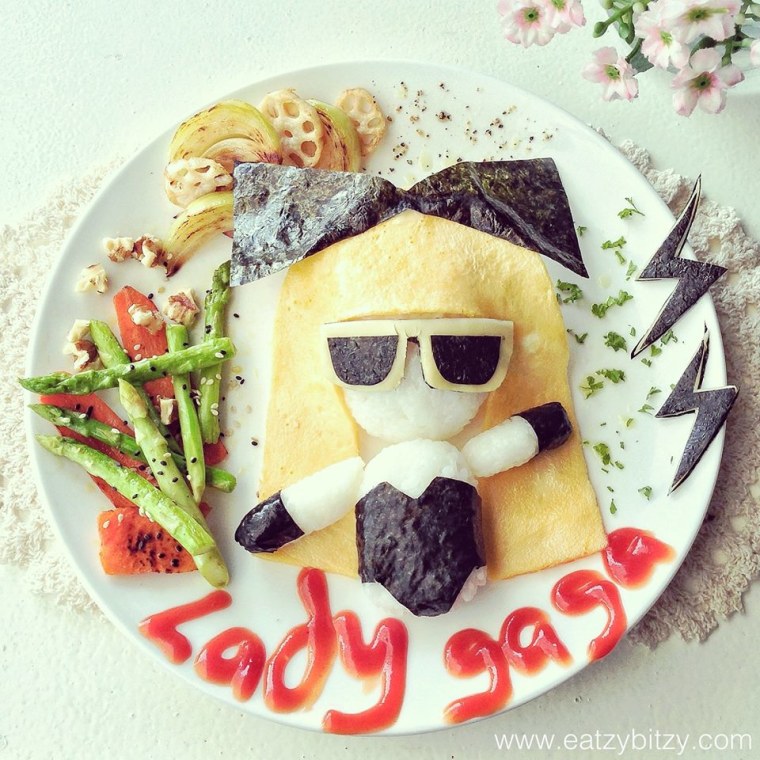 You've seen Lady Gaga in a meat dress; now behold the pop star with omelet hair and sunglasses made of cheese. Or perhaps Batman with a seaweed cape or a mischievous meatball Minion would be more to your taste.
What started out as a mom's quest to get her kids excited about their next breakfast and lunch has turned into a culinary art project with a huge audience hungry for more.
Meet Samantha Lee, an online food star thanks to the whimsical, colorful and imaginative meals she whips up for her two young daughters and photographs for her 200,000-plus followers on Instagram.
"I've never been to any cooking class or training before. I'm a very ordinary stay (at) home mom," Lee, who lives in Malaysia, told TODAY Moms.
"(I) didn't expect it to grow so much. I'm thankful for what is happening to me at the moment."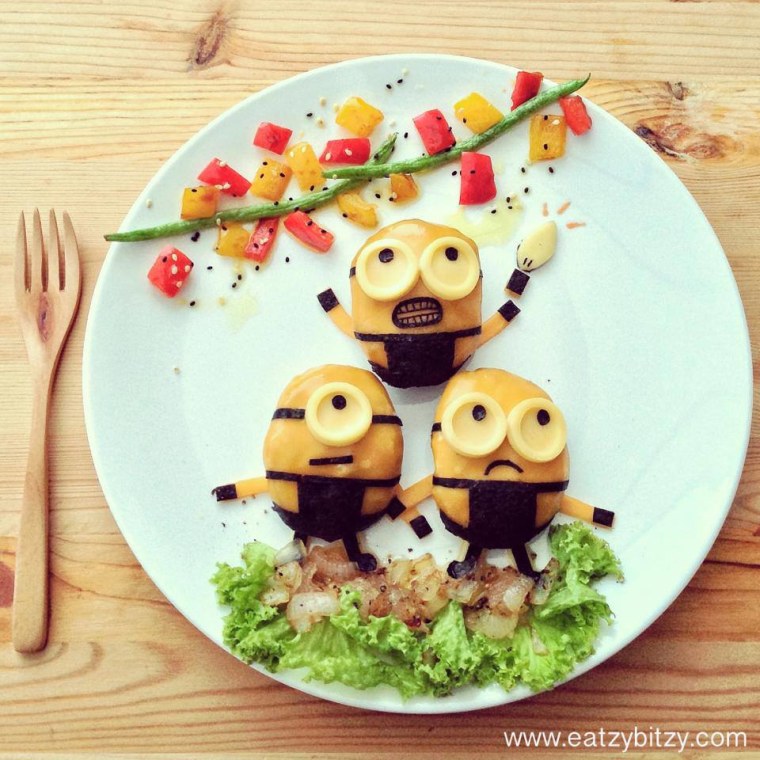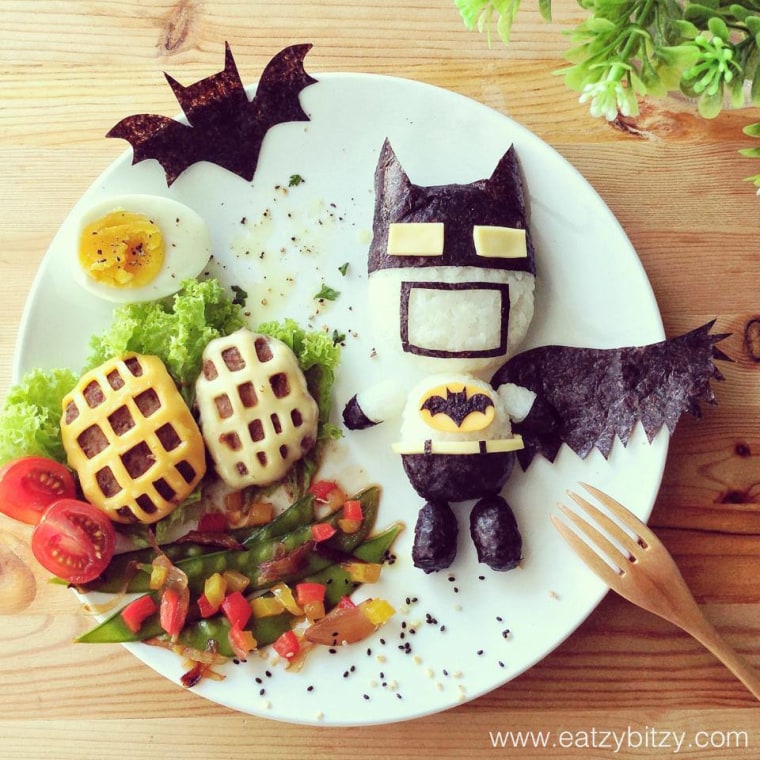 Lee started creating the cute meals about four years ago when her oldest daughter was turning 2. The child tended to eat very slowly, so Lee looked for ways to encourage her to eat more independently. Shaping food into amusing characters and telling little stories with it on her plate did the trick.
At first, Lee searched online for ideas, but soon let her imagination take its course. These days, she makes about four or five such special treats a week. Coming up with a new idea takes the longest, while the cooking and decorating requires about one-and-a-half hours per dish, Lee said.
She sketches her designs before she makes them into meals to stay organized and prevent any food from being wasted. Her philosophy is simple.
"I love to make something practical. Something for everyone to be able to follow," Lee said.
"I learned that food art for kids shouldn't just look decorative and fancy. It should also taste as good as it looks."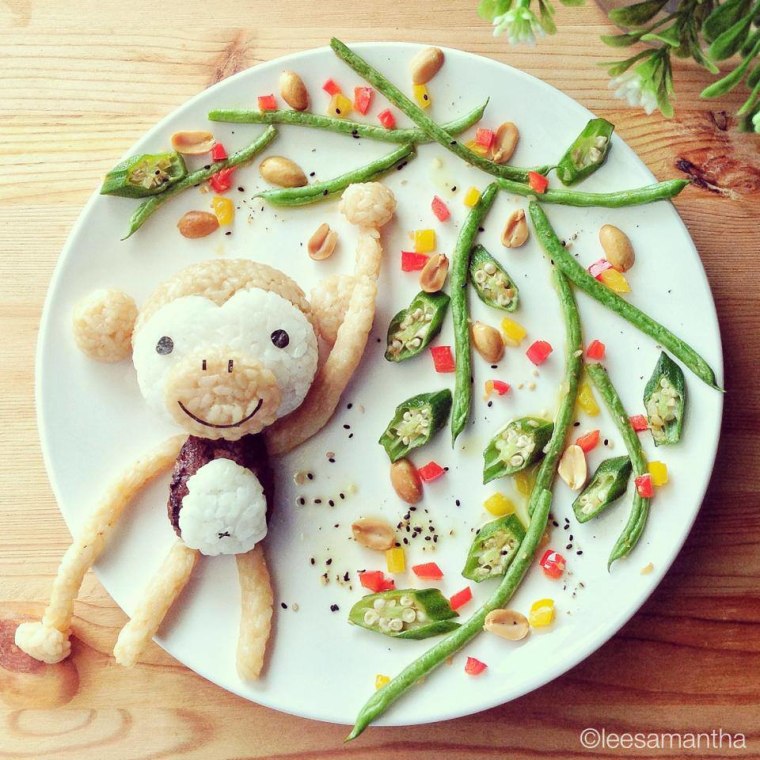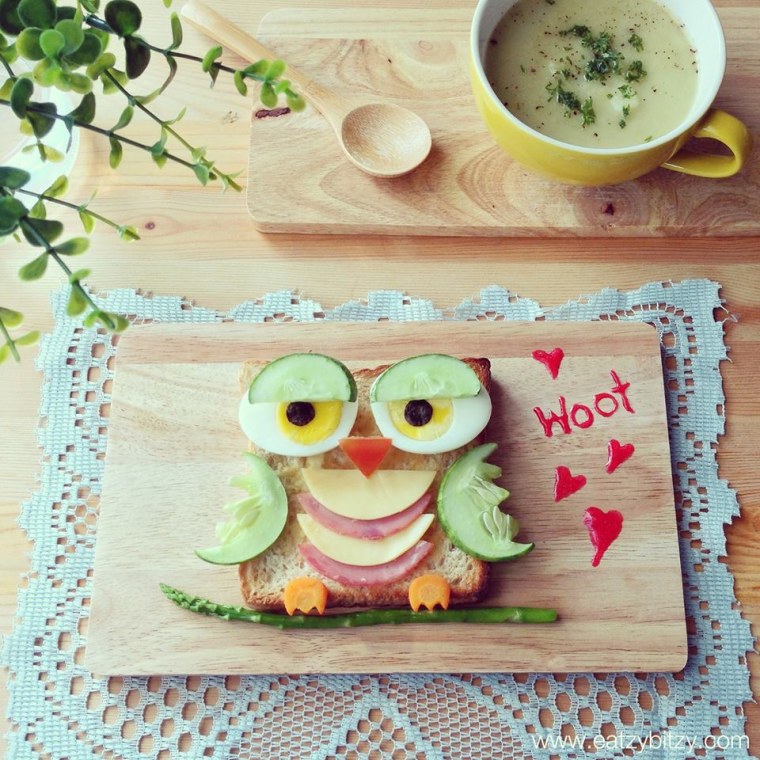 Lee usually uses rice, bread, vegetables and fruits as the basic building blocks, adding other touches depending on the dish. Fresh ingredients are key because they're colorful and make the food look more appetizing, Lee said.
She doesn't use expensive gadgets or tools, turning instead to scissors, knives and toothpicks to shape cheese slices into glasses, apples into sling shots and cucumbers into wings. She shares many of her recipes and techniques – like molding rice into cute forms with the help of plastic wrap – on her blog and Facebook page.
Her daughters love admiring the delicious Batmans, Little Red Riding Hoods, Lady Gagas on their plates, but have no qualms about devouring them.

"They don't feel bad eating the cute food," Lee said. "They would make up some stories while eating. It makes meal time fun."