Michelle and Jim Bob Duggar, parents of 19, are hoping to have more children. They visit a fertility doctor to find out whether it's safe and possible for Michelle to get pregnant again, as shown in this preview clip, exclusive to TODAY.com, from their TLC reality series "19 Kids & Counting."
"We would love more children if God saw fit to give us more, I just want to make sure that I am ready to catch a baby if that would happen," Michelle Duggar says as she goes to see Dr. Paul Wendel, an OB-GYN in Little Rock, Arkansas, who specializes in high-risk pregnancies.
The Duggars' youngest, Josie, was born three and a half months prematurely after Michelle had a life-threatening bout of preeclampsia. She's now a healthy 4-year-old. In 2011, the Duggars announced that Michelle was pregnant with their 20th child, but Michelle suffered a miscarriage that was discovered during a routine ultrasound at 19 weeks.

Michelle is now 47, and the risk of birth defects and complications rises with age, as Dr. Wendel notes. "We do see occasionally pregnancies in women who are 47, 48, 49, even 50 but they are very unusual," he says.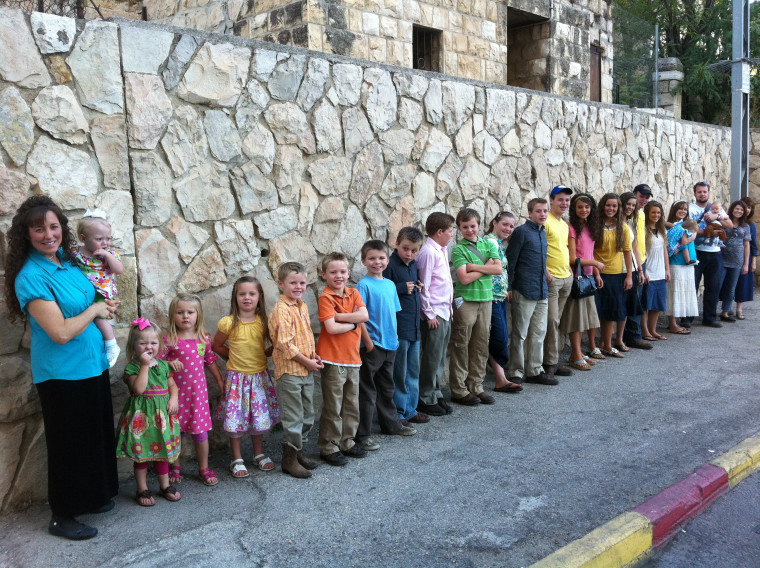 In interviews with TODAY.com, Michelle has said that the miscarriage was "devastating" but that she would absolutely be open to having more children. The Duggars eschew birth control, instead leaving the number of children they have "up to God."
"If I am in that season of life where we're not able to have any more, then I'm fine, I 'm happy with that," Michelle says in the TLC clip. "But if there are things physically I need to know, that I need to do, healthwise just to be ready to catch a baby if God saw fit to give us one."
"19 Kids & Counting" airs Tuesdays at 9/8 Central on TLC.