Expectant moms thankfully no longer have their mother's delivery room experience, with Don Draper era dads sitting in waiting lounges until a doctor reports that baby has arrived. But the pendulum may have swung too far in the other direction.

These days, delivery rooms can be rife with drama as grandparents-to-be vie for the best camera angle, or a mother-in-law angles to be the one feeding ice chips between contractions.
As family members increasingly treat birth like a spectator sport, and expect to share in the challenging and intimate first moments when an infant is born, more new moms are left in the awkward position of figuring out how to limit who is in the delivery room.
Message boards on parenting sites like BabyCenter and DC Urban Moms and Dads are replete with expectant moms trading tips on how to tell their parents, in-laws and other family members that they don't particularly want them front and center for the action.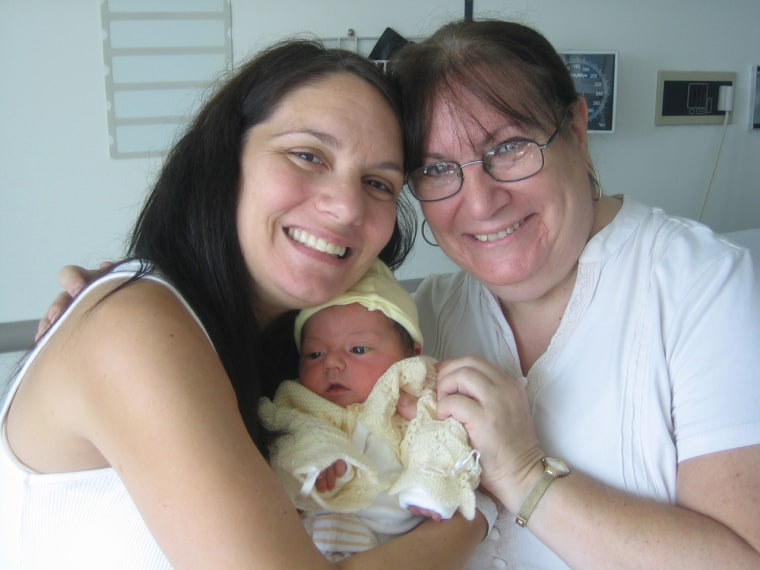 One mom says she had to request hospital security to escort her in-laws off the premises, because they repeatedly tried to barge into the delivery room. Another woman recounts how her mother-in-law appeared, uninvited, during her C-Section prep— and somehow ended up holding the new baby before the mom could. And one pregnant mom, after two hours of pushing, asked her own mother to leave when the grandma-to-be elbowed their midwife out of the way to get the perfect shot with her camera.
Wendy Bradford, a director of social media for Mommybites and Manhattan mom of three, knows just how important it is to clarify your policy about family in the delivery room. While she asked her mother to stay in their one-bedroom apartment "with the sole purpose of being there" when her first grandchild, Bradford's eldest daughter, Molly, was born, Bradford neglected to spell out what she meant by "there" exactly.
The evening of Molly's birth, Bradford and her husband left for the hospital and instructed Bradford's mom to wait for them at their home, until they called. At 6:00 am, Bradford was ready to start pushing, so they told her mother to come to the hospital.
"In the midst of this crazy birthing, I remember being shocked that my mother came right into the room," says Bradford. "But there's my mom, poking her head in the door to let me know that she's here, and I shouted, 'Oh my God, get out! GET OUT!'"
Andrea, of Toronto, Canada, (who asked that her last name not be used because she didn't want to alienate family members) wishes she had told her in-laws to leave when they sauntered into the delivery room at 2 a.m., just as she was being stitched up from a second-degree tear. She's grateful that her in-laws weren't there for all the pushing, but she would have appreciated a little discretion while the nurses finished cleaning up the delivery room and putting her gown back in place.
As long as mother and baby are having a healthy labor, a woman should be in charge of her birthing environment, according to Dr. Rob Olson, a Bellingham, Wash., obstetrician and gynecologist, and founding president of the Society of OB/GYN Hospitalists, who's been practicing for more than three decades. Sometimes, he says, helping a woman control her birth experience means limiting the number of people around her. And he reminds new moms they can always blame a hospital's "restrictive" visitation policy, rather than telling an overly exuberant relative outright that she's not welcome in the labor and delivery room.
In the 1990s, Olson explains, there could be between five and 10 people in a delivery room— which could be hard both on a doctor, who is trying to maneuver around a small crowd, and on the laboring mom who, not infrequently, felt like she had to entertain "guests" instead of focusing on herself.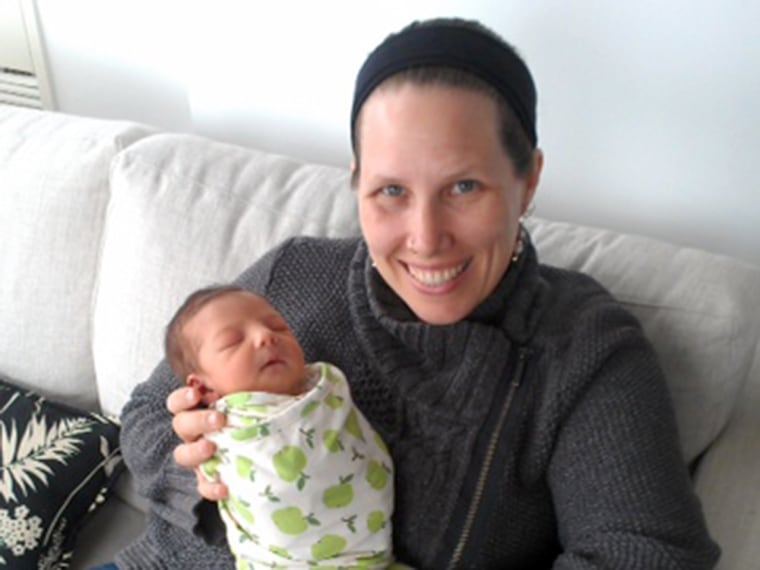 Due to various concerns about hygiene, the influenza virus and yes, personal space, many hospitals, over the past five years, have started restricting access to the delivery room. At Yale New Haven Hospital in Connecticut, for example, a patient can name up to three friends or family members when she arrives at the labor and delivery unit, unless there are special circumstances and a patient has received permission beforehand. (Yale allows only one support person in the operating room during a C-section.) And Sibley Memorial Hospital, in Washington, DC, permits two additional support people (including a doula or midwife or a spouse) with a mother during labor and delivery.

"I've seen lots of situations where laboring moms change their minds about the team they've created and need to ask people to step out," says Megan Davidson of Brooklyn, NY, a labor and postpartum doula who's attended over 300 births. So Davidson always encourages her clients to speak openly with anybody they have invited to the birth about the possibility that they might be asked to leave if a mother finds she needs more privacy than she expected.
Davidson says a big part of her job as a doula is advocating for a mom in the delivery room— which can certainly mean telling a mother-in-law or a best friend to hang out in the cafeteria or go home, so a woman doesn't have to worry about a potentially prickly dialogue with anybody mid-labor.
Ami Burnham, a licensed midwife and registered nurse in San Francisco recommends that anyone who does plan on being a support person for a delivery watch a few real birth videos before the big day. Otherwise, she explains, things don't always go according to plan. Burnham describes a mom she helped a few years ago who wanted to have both of her sisters with her in the delivery room. But as things progressed at the hospital, the client's younger sister "was in the corner of the room, really stressed about everything that was going on, crying and carrying on." Understandably, the birthing mom asked her sibling to please wait outside until after the baby was born.
Moms, did you face any delivery room drama with unwanted visitors? Tell us in the comments.