The birth of a premature baby is a story that resonates with many. The long days-that-turn-to-months visiting baby in the NICU. The daily return home to an empty nursery. The wait for baby to grow and thrive.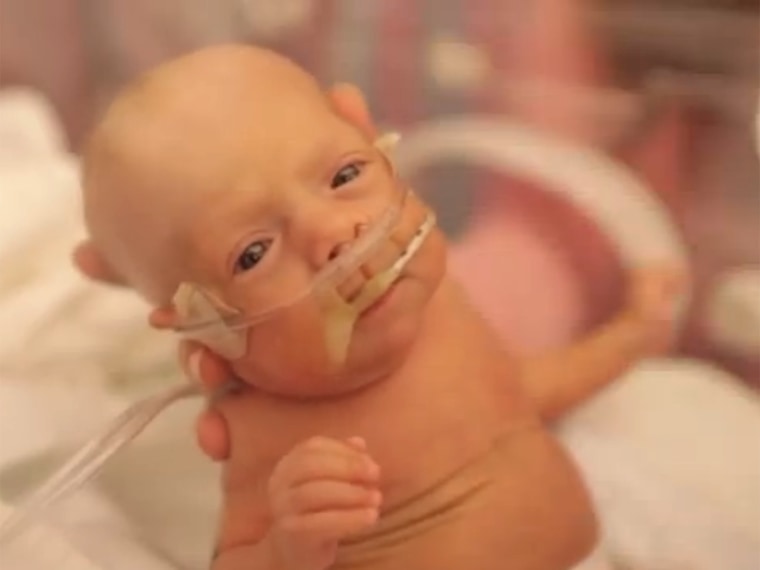 One Columbus, Ohio, dad has captured the anguish, and ultimate joy, of his preemie baby's journey from birth to coming home in a nearly 7-minute film that has gone viral, with more than 3 million views on YouTube.

Ben Miller created the video, which chronicles son Ward, from his premature birth on July 16, 2012 (he arrived 3 and a half months early) at 1.5 pounds, through October 31 of this year, his one year homecoming anniversary. It was a surprise birthday gift for Miller's wife Lyndsey, who turned 32 on November 1.

"He always has a camera in his hand, but I had no idea it was this," Lyndsey says of the gift from her husband.
In the opening moments of the video, it's astonishing to see how teeny Ward is – his head fits in his mom's palm – as Lyndsey holds him for the first time, four days after his birth. As the NICU nurses at Nationwide Children's Hospital adjust all the wires attached to Ward and help him get settled in his mom's arms, Lyndsey's enraptured look -- a poignant smile that shows joy and relief as well as pain – is the epitome of maternal love. She doesn't hold back tears, and as viewers, we can't either.
The film shows the Millers driving to the hospital, something they did for each of the 107 days Ward was there, and the crib-side vigils they held as their little angel first battled to breathe on his own and then, eventually, smile with eyes wide open. The last third of the video shows baby Ward finally at home, growing, laughing, and getting love from family pet Rhodesian Ridgebacks, Mick and Sampson.
The whole year was the "hardest time of our lives," says Ben. "It was very draining physically, emotionally and spiritually."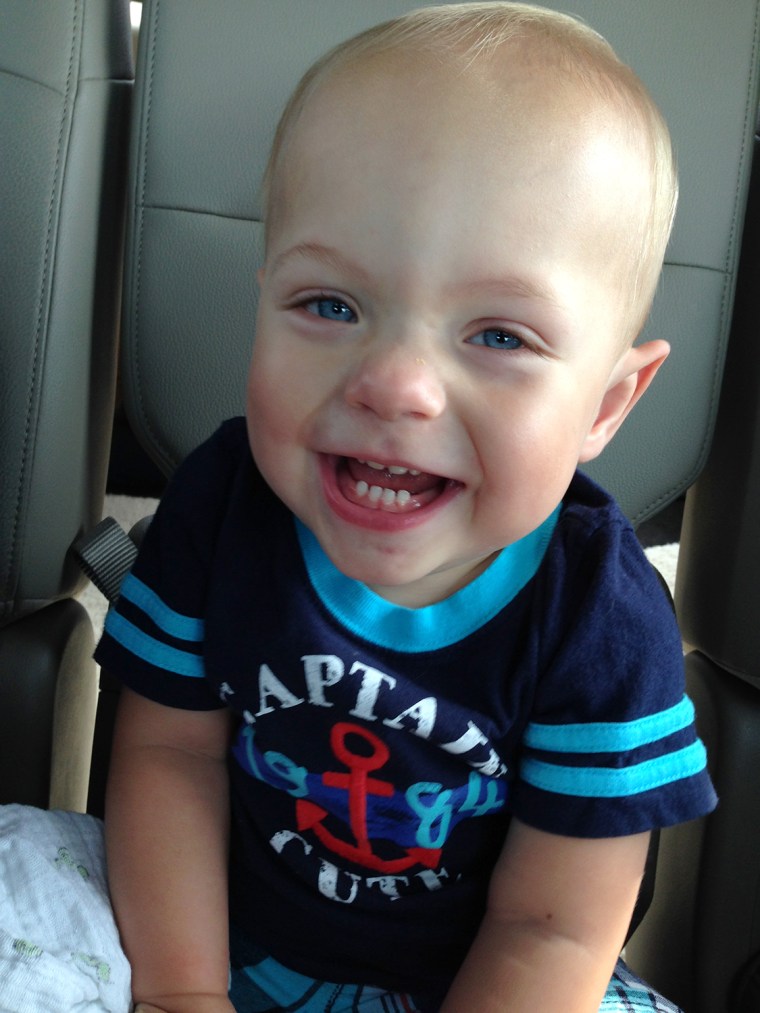 The video is a love letter to his wife and son, says Ben, who is a photographer for Abercrombie & Fitch and also runs his own wedding photography and video business.

"I just wanted Lyndsey to have a really cool film she could watch of her and her son," says Ben. "I knew all the tender moments really meant a lot to her, and that a lot of people would relate."
He hopes people will get the film's ultimate message: "Love can do a lot."
"You've got to love your baby. You have got to be there. We spent every single day there [in the NICU] and there were so many babies whose parents only came twice a week," says Ben, 29, who adds they gained enormous comfort from the prayers and support from friends and family all over the country.
"Our faith was rocked and I wondered, 'Why?' But now I have an answer. God knew that I was going to make this video that would be shared by so many. A lot of people go through really hard times. It shapes who we are today," he says.
Lyndsey, who works part-time as a dental hygienist, says she never realized what a club you become a part of after having a preemie baby. "When you are going through it, you feel like you are in the minority. But then you realize so many people have gone through it."
"That was one of the things that gave us confidence," says Ben. "We met so many people who would tell us they had a preemie baby and they would say, 'Well, now he's 13 feet tall,' or something comforting like that. We'd hear about people who were born as preemies 30 years ago and are fine now. It gave us hope," says Ben.   
Today, Ward Miles Miller, who is named after his paternal grandfather, is 16 months old and weighs 20 pounds. His mom calls him a "busy body…a mover and a shaker," who crawls all over the place and is learning to walk.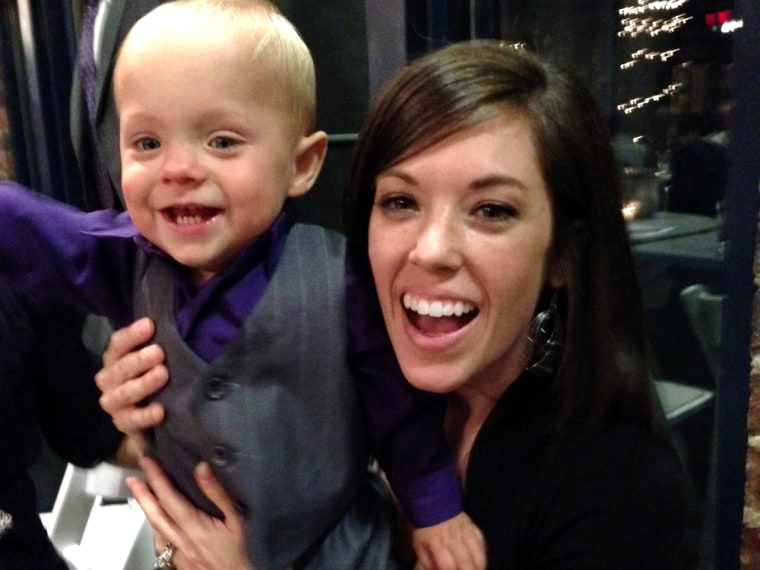 And despite lingering issues associated with inflammation in his esophagus – which makes him vomit badly – Ward is doing really well, his parents say.
"His pediatrician said in all the years she has been a doctor, Ward is the best looking 25 weeker she has ever seen," Ben says.
As for the overwhelming response to the video, Ben says he never expected so many people would view it and is so glad it has been received so lovingly, especially by people who have had a shared experience with a preemie baby.
"All of them thanked me for giving them a tool to show others what their stay at the NICU was like," says Ben. "Whether you are a parent of preemie, or going through anything like this, you just have to hang on. Dig in, have faith, and keep on keeping on."