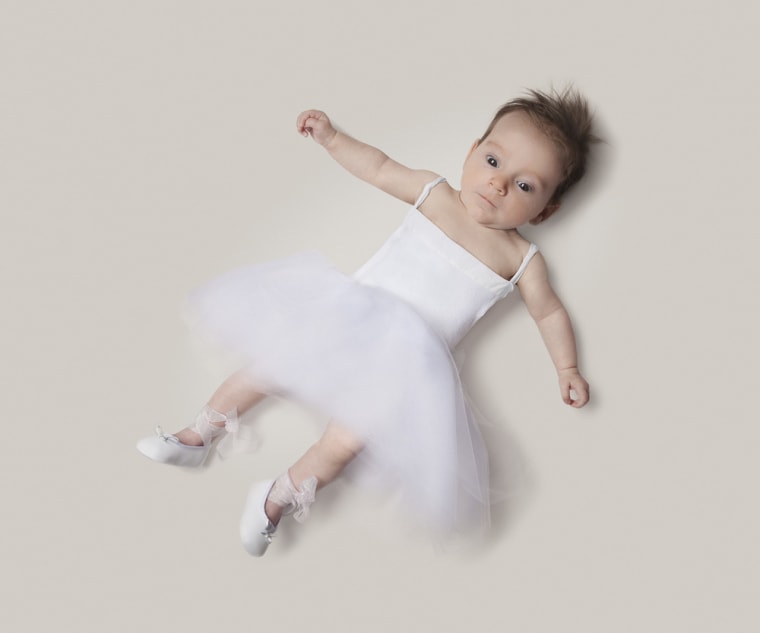 She's a petite ballerina in one photo, and a tiny bullfighter in another. But wait! She's also trying out a flight attendant's uniform and looking mighty cute as a miniature superhero.
Who knows what this baby will become when she grows up? And that's exactly the point of a cute photo series created by French photographer Malo. He's long been fascinated by the notion that parents can't predict what their kids will become in life, so when his third child was born, he devoted a whole project to the subject.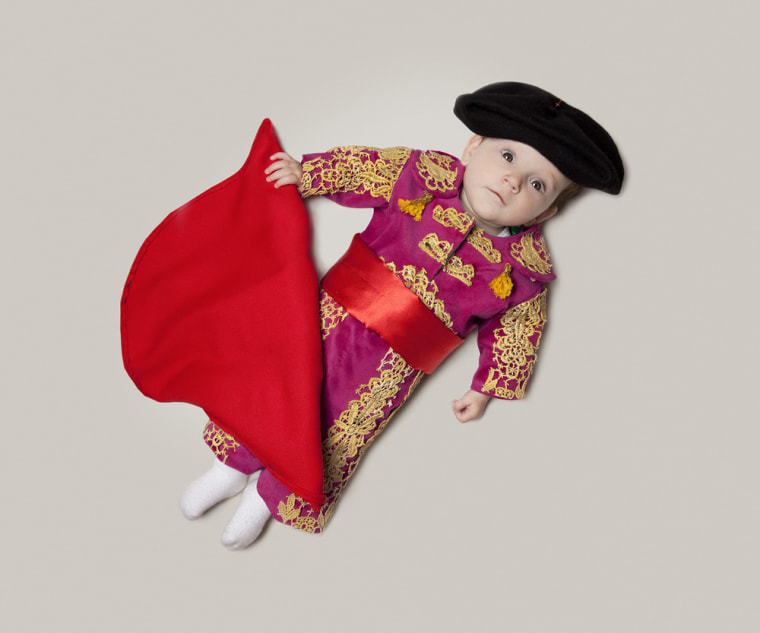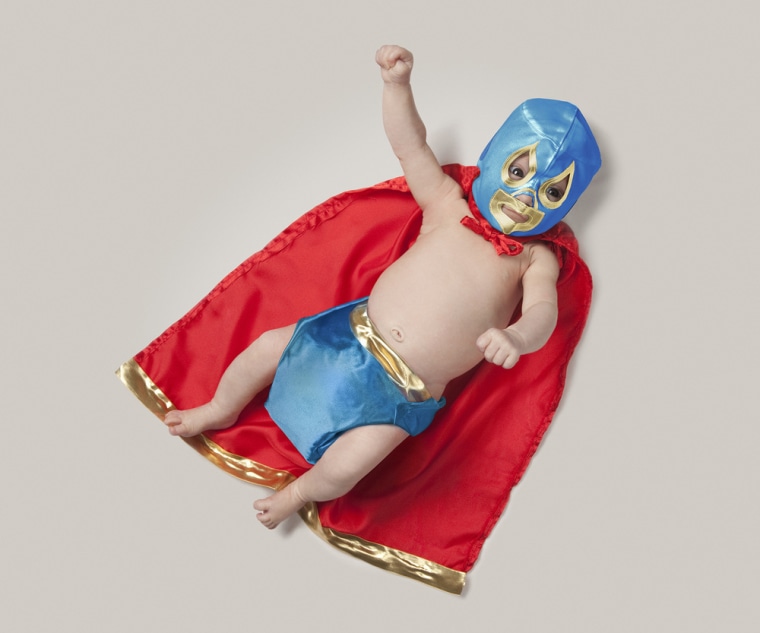 "One day my son told me that he wanted to be an explorer when he grew up. My daughter, on the other hand, was set on becoming an artist. It made me wonder what they would really become," he told TODAY Moms in an email.
"I thought about how parents used to decide their children's futures for them… Today, your profession is still important, but it's only one thing among many."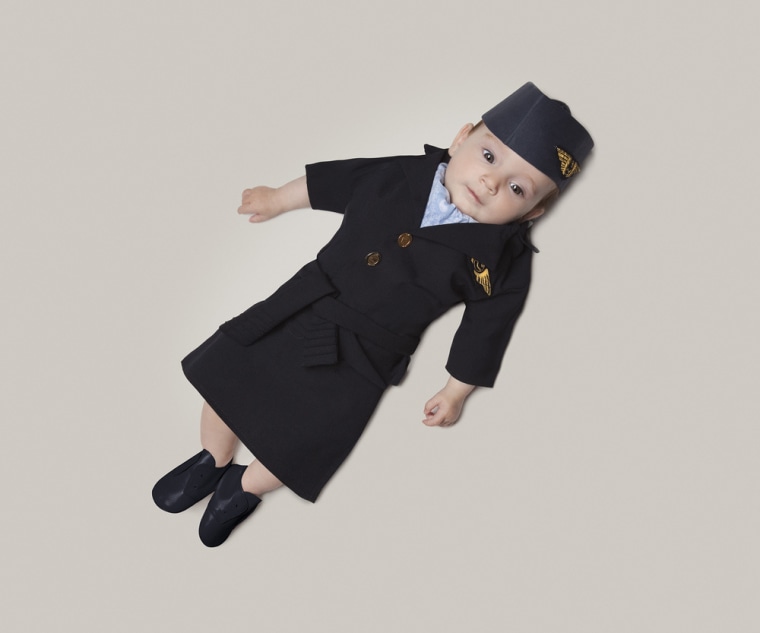 The newest addition to Malo's family — his 3-month old daughter June — is the model in the photo series, wearing costumes depicting her in various professions. Malo, his wife and some of their friends created the outfits, he said, adding that June behaved "very well" during the photo shoots, which he tried to keep short to avoid tiring her out.
Malo, who lives in Paris, says he's been pleased by the reaction to the project.
"The contrast of seeing a baby projected in his professional future is off-beat, and people find it amusing," he noted. "And the innocence of the baby make(s) this series also emotional."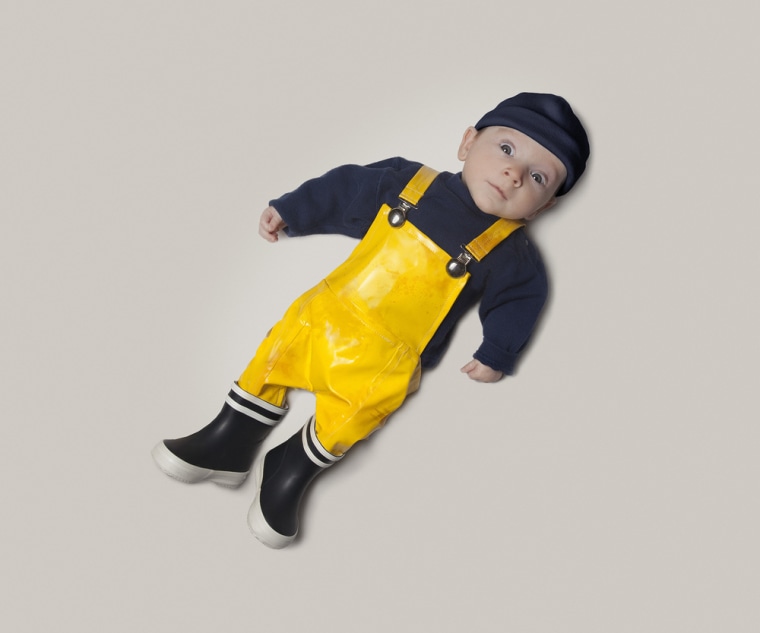 A French photographer and father envisions his baby's future in this playful photo series.