Tickets aren't just for speeding anymore in one Wisconsin community -- cops there can also hand them out to families whose children torment other kids.
Monona, a suburb of Madison, Wis., recently adopted an ordinance that allows police to cite the parents of chronic bullies. If they're notified in writing that their child is bullying, and the bad behavior happens again within 90 days, the parents can be fined $114 in municipal court.
Julie Hertzog, director of the National Bullying Prevention Center, said this is the first community she has seen pass such a rule. But police noted they don't expect to use it very often.
"There's a lot of discretion here. If we go to someone's house and the parents are just at wit's end, they don't know what to do, they've tried everything, it's just not working – we're not going to write those people tickets. That's not right, they're actually trying to fix the problem," Walter Ostrenga, the town's chief of police, told TODAY Moms.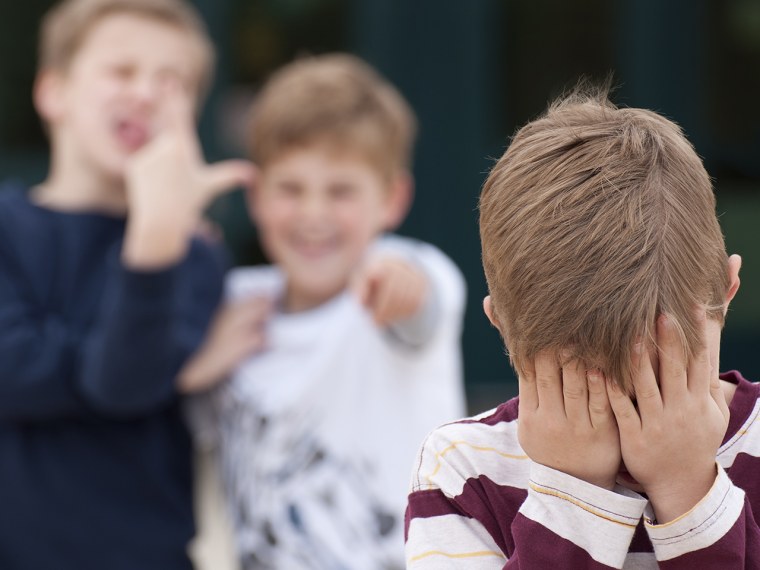 "It's the ones where you go knocking on the door and they say, 'Hey, my kid's perfect, you have no reason to come here,' and slam the door in your face and they're totally uncooperative. Those are the ones we're trying to make an impact on."
The ordinance covers cyberbullying, Ostrenga said, adding he's heard nothing but positive comments about the new rule, which was adopted last month. No specific incident prompted the town to take action, he noted, calling bullying a "global issue."
Hertzog said it's too early to tell whether other communities might want to follow suit. She sees education as more of the trend in the battle against bullying, rather than financial penalties, and wondered whether a fine would have an effect.
"I think parents should be held accountable for their child's actions, but I also think that in doing so, they need some education and resources about how they can help their child," Hertzog told TODAY Moms.
"For so long, we were just looking at our schools as being responsible for this, but now we understand that it's about community working together: it's the schools, it's the parents, it's the law enforcement."
One of the most frequently downloaded handouts on the website of the National Bullying Prevention Center is titled, "What if my child is the bully?" Hertzog said.