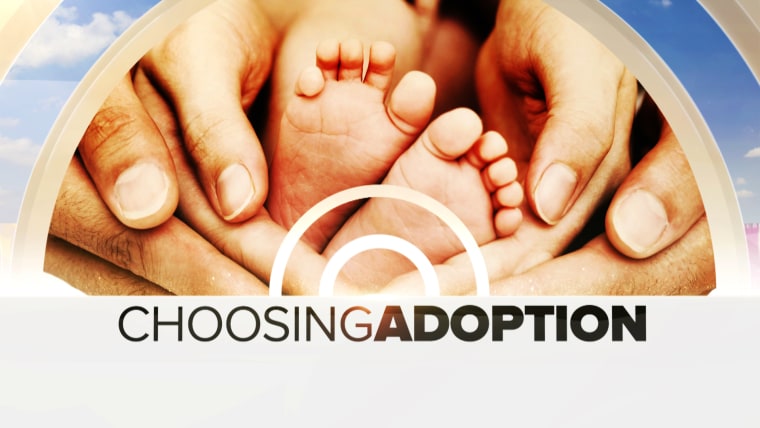 November is National Adoption Month, and TODAY will do its part in raising awareness with a week long series, "Choosing Adoption," beginning Monday. 

Featuring stories about successful open adoptions, how to navigate the challenges of adoption, and more, TODAY will shed a light on adoption and the 100,000 children in foster care who still need homes. Viewers can join in the discussion by tweeting their questions and comments by using #AdoptionTODAY.

The lineup of stories includes: 
Monday, Nov. 4
Al Roker will share a story of a successful open adoption family. TODAY.com will share resources for parents considering adoption, including how to get started, costs, open adoptions and protecting yourself from scam sites.

Tuesday, Nov. 5
Kate Snow reports on how to navigate the challenges of adoption.

Wednesday, Nov. 6
Dr. Nancy Snyderman shares the story of her 27-year-old adopted daughter, Kate, finding and meeting her birth mother. In addition, Kate Snyderman will write an essay for TODAY.com about what meeting her birth mother meant to her.

Thursday, Nov. 7
TODAY will share the moment when a couple gets a new baby. And a 19-year-old will share her experience of being a foster child. 
Also, several families will finalize their adoptions — giving 12 children forever families — live on Rockefeller Plaza. On TODAY.com, read about "Gotcha Day," how families celebrate the day they brought their adopted child home.
All week long
TODAY's Orange Room will follow stories using the hashtag #AdoptionTODAY.

This updated story was originally published on Nov. 1 at 2:30 p.m. ET.