It's not coming to a baby store near you, but a high-octane version of a baby carriage designed by Czech Republic car maker ŠKODA might give some dads something to dream about.
Dubbed the "Mega Man-Pram," the buggy comes complete with hydraulic suspension, 20-inch alloy wheels, anti-stress grips and a headlamp beam for night walks. Dubbed the "ultimate accessory for new dads," the product is actually part of an ad campaign.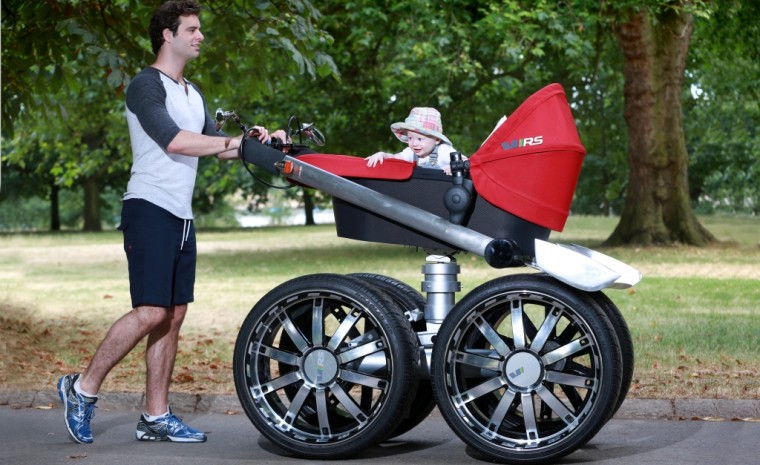 ŠKODA, which unveiled the concept last week to celebrate the launch of a new car model, said the "king size" baby carriage was inspired by the results of a poll that found a third of dads admitted they sometimes feel embarrassed pushing conventional buggies, while a quarter said they always insist their partner push the carriage when out for walks together.
The survey of 1,000 British fathers, commissioned by ŠKODA, also found 76 percent of dads would be more inclined to spend more time pushing the baby carriage if they had access to a stylish, high-spec buggy. The top additions they wanted to see added included a muscular design and large alloy wheels "to give enhanced height."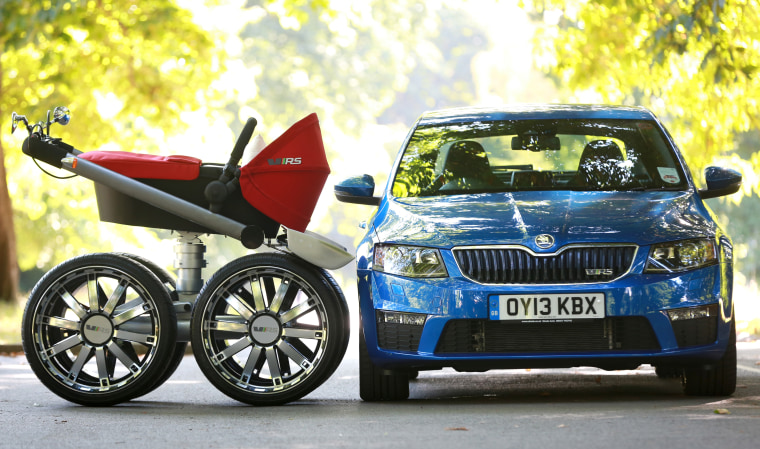 Alas, there are no plans to market or to sell the beefy baby buggy, said ŠKODA spokeswoman Michelle Henniker in an email to TODAY Moms.
But based on the survey results, "you never know, there could be a market for it," she added.