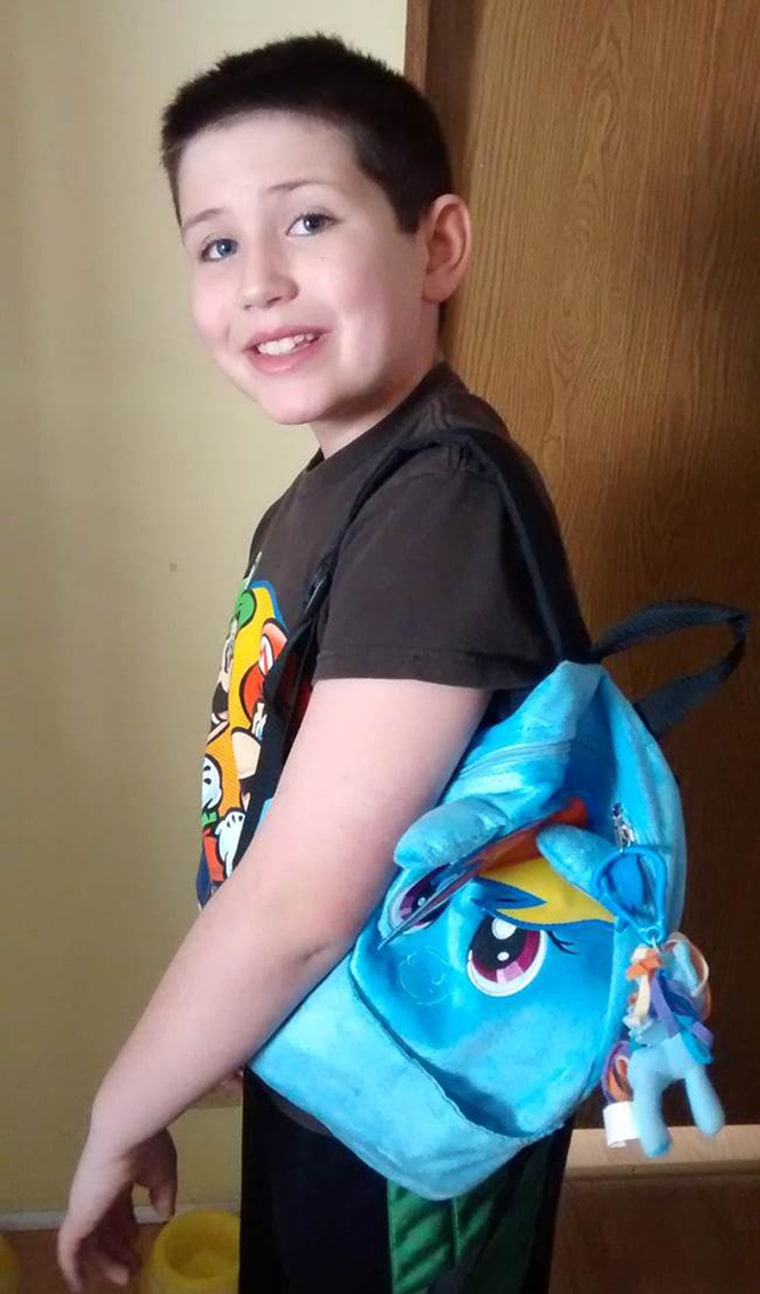 A 9-year-old boy whose outraged parents say he was banned from bringing a "My Little Pony" backpack to school after complaining he was bullied for it will be allowed to return with the bag, school district officials say. 
After a meeting with Grayson Bruce's family on Thursday, Buncombe County Schools posted a statement on their Facebook page saying they "sincerely regret that the issue of being told to leave the bookbag at home was perceived as blaming Grayson."
The school district noted that they have discussed options with the Bruce family for returning Grayson to Candler Elementary School in Candler, N.C. , including a safety transition plan.
"Yes, he's allowed to bring the bookbag," said Jason Rhodes, assistant communications director for Buncombe County Schools.
Grayson has not attended the school since March 10. 
Grayson's mother, Noreen Bruce, said she was shocked when she complained to school officials earlier this month about the bullying and said their response was to forbid Grayson from bringing the backpack to school.  
"Every situation with young children is a teachable moment and we will use this example in our efforts to address a wider issue of bullying," the school district's statement said. "The Bruce family has committed to working with us to improve and enhance our anti-bullying programs."

Bruce said the meeting with the school superintendent "went very well" but the family is thinking of transferring Grayson to another public elementary school.
"He's interested in making a fresh start and making new friends," she said.  
Paul Raeburn is the author of the forthcoming book, "Do Fathers Matter? What Science Is Telling Us About the Parent We've Overlooked."