Lunch is always a colorful affair when Nina Levy prepares it.

The Brooklyn, N.Y., artist and mom of two spends part of each night transforming simple white paper napkins into whimsical, vibrant have-a-nice-lunch messages for her kids – almost 2,000 serviette masterpieces so far.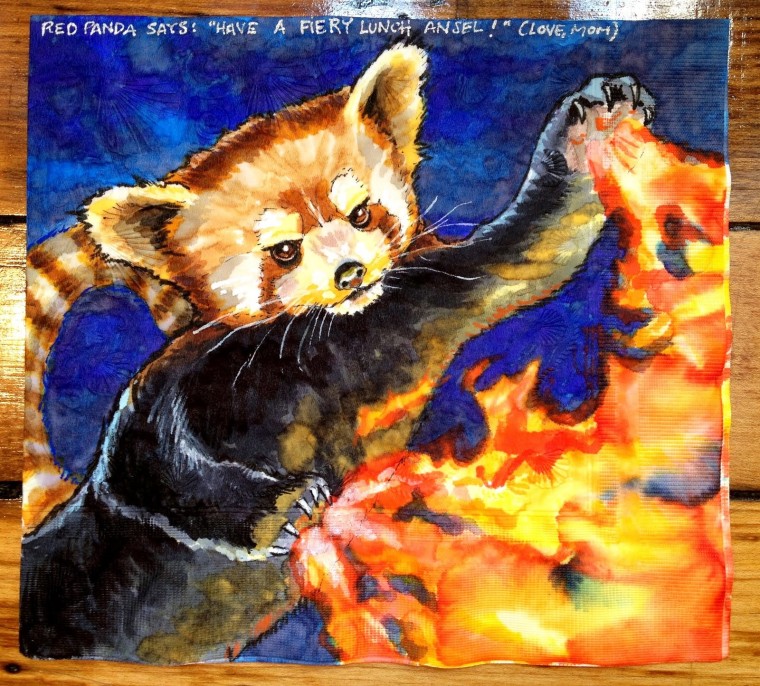 It all began when her older son started nursery school seven years ago.
"Like many other parents, I just wanted to include a note in his lunch box for his first day of having lunch without me at school so I drew a picture on a napkin in black Sharpie and I guess it was a hit," Levy, 45, told TODAY Moms.
"So it was immediately demanded that I continue and do exactly the same thing the next day and it's continued ever since. I don't think we've missed a day."
Her 10-year-old son doesn't get the special napkins anymore now that he eats in a school cafeteria and no longer carries a lunch box, but she continues the tradition with her 6-year-old boy, who demanded his own drawings as soon as he observed his sibling getting them.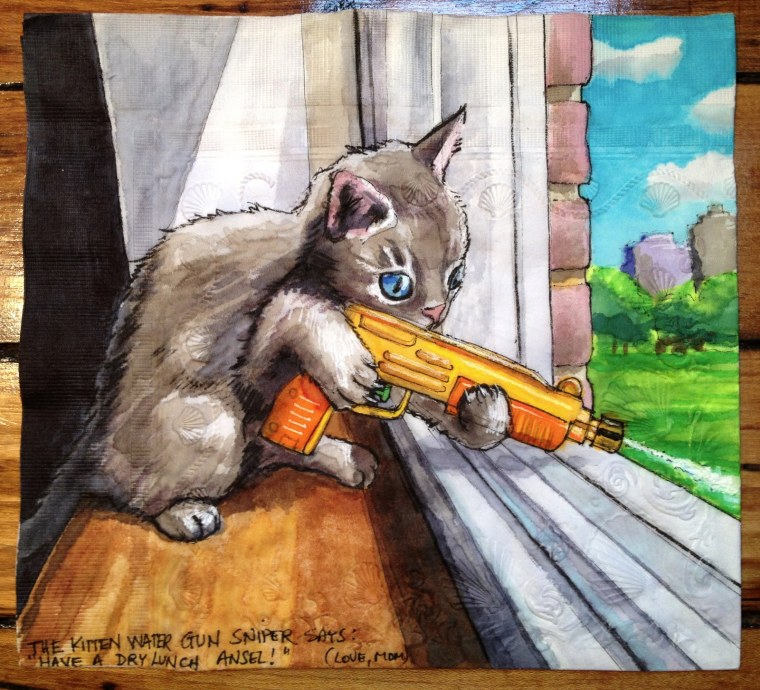 Levy usually draws the illustrations between 11 p.m. and 1 a.m. -- after the kids have gone to bed and before she falls asleep herself – with each drawing taking her anywhere from 30 minutes to two hours to complete.

Permanent markers keep the image in place, though the napkins usually come back home unused. (Like the dad who doodles cool artwork on his kids' plastic sandwich bags, Levy also photographs them and posts them online.)

She usually gets specific instructions from both of her sons about what should be on the next day's image – often a comic book character or a scene out of a video game – but she carefully balances their tastes with the standards of the school they attend.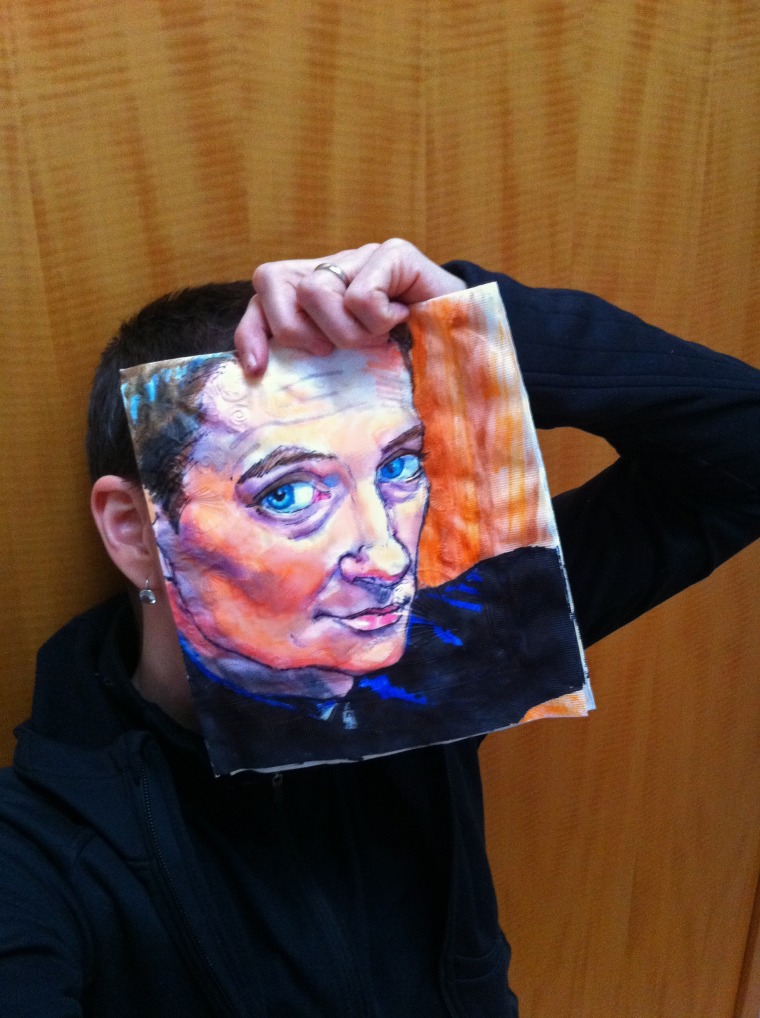 "Often, I get an unreasonable request, 'I want these nine characters all having a bloody battle' or something like that. Usually, it's a problem of quantity or violence," Levy said.

"They go to a Quaker school so (the teachers) don't like to see characters being eviscerated or shot with guns on the napkins, so we try to present a slightly more wholesome message. There are a lot of napkins with weapons with fruit – like a strawberry stuck on a sword or something to try and make them a little less violent."
Levy draws lots of characters like Batman and Spider-Man, but sometimes gets more quirky requests, such as her son's recent wish to see "a cat pirate with a six-pack of abdominal muscles."

She dutifully drew the image, but her son wasn't impressed because he thought it looked like a romance novel cover.
Each napkin includes a message to her son – usually the character telling him to have a good lunch.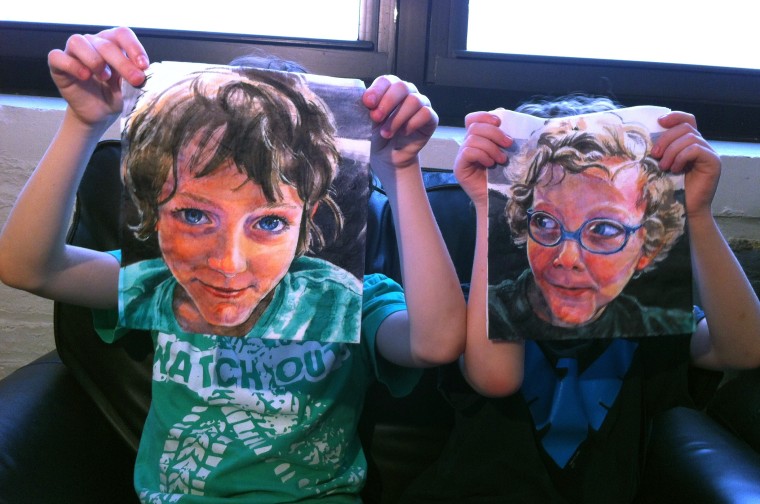 For Levy, the project is both a journal of her boys' tastes, as well as a way of bonding with them.
"It makes me stay up to date on what they're interested in," she said.
"It's a positive bedtime interaction. I have two very rowdy boys and bedtime is often a very difficult time of the day... we can always try to reconcile discussing what should be drawn on the napkins for the next day."