In an all-new undercover investigation, Chris Hansen revealed more of the hidden world of the Wild Web on Dateline on Friday, July 19, at 9 p.m. ET/8 p.m. CT.
There was a time when people would have an argument, maybe yell for a bit, and that would be the end of it. But now, with the free megaphone that the wild, wild web provides, spats can spill over for all to see.
Take the case of an Arizona 2-year-old named Ryan, who got caught in the crossfire in a very public battle between his mom and the owners of his former daycare center.
Perhaps the most startling volley in the battle was a post on Craigslist by Carmella Sul, a co- owner of the Tiny Tots daycare center in Chandler, Ariz. The post, which included a photo of Ryan, read: "Beware of this kid he bites."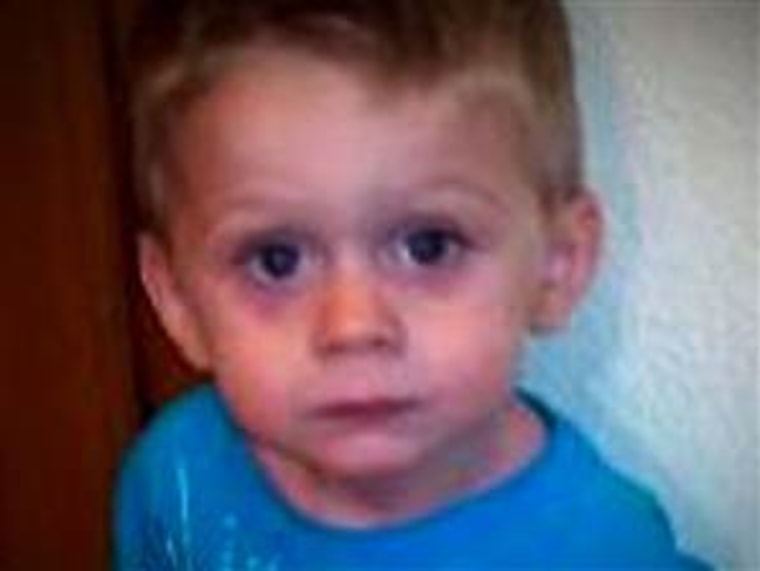 His mom, Maggie Jones, was stunned.
"I was sick as any parent would be if they saw their child on the internet," Jones told Dateline's Chris Hansen.
It all began when Jones came across an ad for Tiny Tots. When she went for a visit, she felt the place was perfect for her kids.
"It looked spectacular," she told Dateline. "It was extremely clean when I walked into the home."
She was also impressed with the owners, a mother and daughter team: Maria Sul and her daughter, Carmella.
Jones was so happy with the center that she enrolled both her kids, little Ryan and his 5-year-old brother.
But after a few weeks, Jones said her 5-year-old started to complain that he wasn't getting enough food.
Jones contacted Carmella Sul, telling her that the daily fee was supposed to cover food. Soon both kids were kicked out of daycare. Sul blamed the dismissal on little Ryan.
"She stated that my 2-year-old had bit another child," Jones told Dateline, adding that Ryan had never showed any signs of aggression before going to Tiny Tots.
Stung by the accusation and the rejection, Jones posted an online listing warning parents to stay away from Sul.
The response was swift: the post showing Ryan's photo and warning other daycare operators that he was a "biter."
Sul followed up the post with a more private response, a text to Jones's phone that read: "Your kid is a dog and he keeps biting."
While Jones's post may have seemed antagonistic, the response from Sul is a red flag to Lorraine Cooke, director of the Egenolf Early Childhood Center. Cooke is also on the board of the National Association for the Education of Young Children.
"This is an abomination," Cooke told Dateline. "Nobody has the right to do that to a child."
Beyond that, Cooke said, biting isn't a reason to toss a kid out of daycare.
"Anybody that knows about child development, knows young people bite and you deal with it," she told Dateline.
As it turns out, Jones isn't the first parent to have a run in with the Suls.
Michelle Thomas's kids also got kicked out of Tiny Tots. Thomas says that the dismissal came without warning. The reason for the dismissal: Sul claimed that Thomas's 19-month-old son put another child in a chokehold.
When Sul thought that Thomas had posted a complaint online, the daycare owner shot back: "I hope you die and your kid."
Thomas was stunned. "To watch people's children and you tell somebody's mother you hope them and their child die," Thomas said. "That's . . . I don't know about that."
Dateline checked out Tiny Tots with the state of Arizona and found there have been no complaints filed against Carmella or Maria Sul.
The Suls don't have a license. But, as it turns out, they don't need one so long as there are no more than four children at a time at the center.
But a Dateline crew watched parents arriving with their children one day and saw at least 10 kids being dropped off.
That number doesn't surprise Kelly Brown, a mom who opted to remove her kids from Tiny Tots after seeing more than a dozen kids at the center.
"I visited about two weeks ago," Brown told Dateline. "And when I went in I counted 22 children. Every seat in the dining room was covered. Every spot on the couch, on the floor. And there were five kids by the gate."
When Dateline asked the Suls about it they admitted there were occasionally more kids at their center than there should be.
"Usually there are five kids," Maria Sul told Dateline. "We did have some extra ones today."
When asked about little Ryan Jones, the Suls said they did remember him.
"The little biter," said Maria Sul. Daughter Carmella added, "He likes biting kids."
As for the Craigslist post about Ryan, Carmella Sul said, "I had to warn other day care providers that that kid bites."
All the parents Dateline spoke with found Tiny Tots on Craigslist. While it might be fine to get some names from the site, always do your research, Cooke said.
"Don't just take your child to a center that's nearby or affordable," she explained. "Check it out. Ask the questions. Your child is worth way more than that."