Anna MacLean's outings with her little sister, Arianna Hill, aren't always easy. Sometimes the 7-year-old, who is autistic, will throw herself onto the ground in the middle of the mall or eat her food too loudly at a restaurant, causing fellow patrons to move tables. It's not often, but when it does happen, Anna, like any other protective big sister, is rattled.
"It's really hard, the mama bear in me wants to jump in and defend her. You just want to put a big sign on her that says 'please know that if I have a meltdown, it's because I'm autistic,'" MacLean told TODAY Moms. "The average person doesn't know that these kids have a developmental disability by looking at them, so they pass judgment and think you're raising a spoiled child."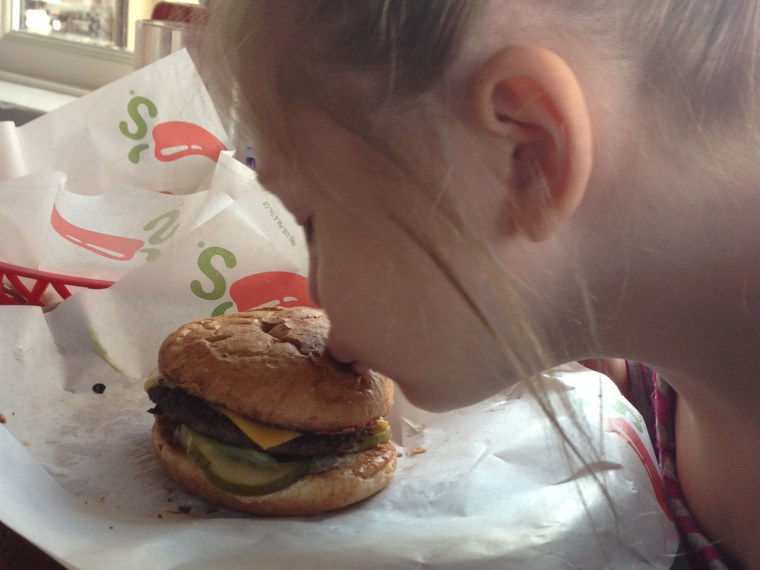 That's why MacLean, 25, and her husband, Alex, knew they'd need to be ready for anything when they took Arianna to lunch Sunday at a local Chili's Grill & Bar in Midvale, Utah, before taking her to visit the Easter Bunny.
"We always expect to have to pay for our meal early on and leave because Arianna gets too overwhelmed. But sometimes she surprises us, it's unpredictable," said MacLean, who has her younger sister come stay with her at least one night a week.
On this occasion, Arianna ordered her favorite meal on the menu, a cheeseburger with french fries. When their lunch arrived, Anna noticed that Arianna wasn't touching her burger.
"I asked her 'aren't you going to eat it?' and she told me she didn't want it because it was broken. It quickly dawned on me why she wasn't eating it, because it was cut in half."
Anna explained to waitress Lauren Wells that they'd love a new cheeseburger not because there was anything wrong with the first one, but because her sister, who was autistic, thought it was broken.
"It was amazing, the interaction immediately went from me explaining the situation to Lauren, to Lauren talking directly to Arianna. 'I brought you a broken cheeseburger?!' Lauren asked, 'You know what, I'll have them cook you a new one!' ... If Arianna had seen me and Lauren talking, and then all of a sudden Lauren took the burger away, she would have had a complete meltdown."
Even the restaurant's manager, Brad Cattermole, got involved and apologized for the "broken" cheeseburger. When the new, unsliced burger arrived, Arianna was thrilled. "Oh, I missed you!" she exclaimed, and started kissing the burger over and over.
MacLean snapped a photo, and was so grateful for their experience that she shared her story on Chili's Facebook page. The story quickly went viral, garnering more than 800,000 likes and nearly 50,000 comments.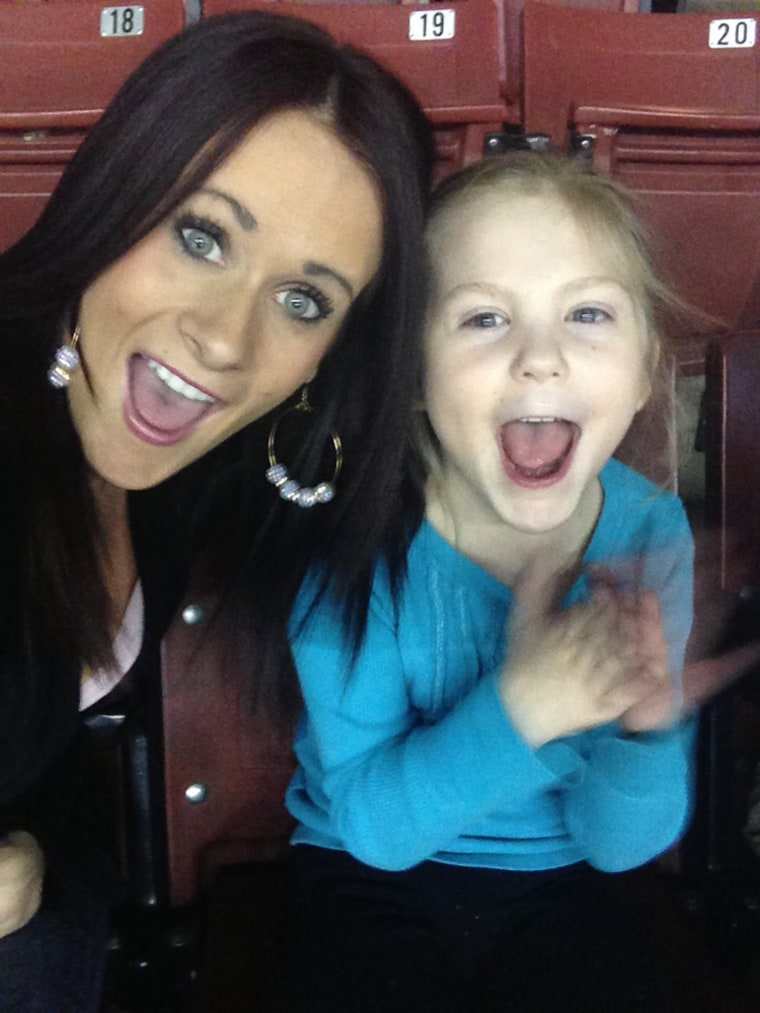 MacLean was shocked. "I had no idea it would turn out to be such a big story! But to me, it's the awareness that's so important. I mean just look at the numbers of children diagnosed with autism. All you can do is hope that people will be more aware and less judgmental."
For caregivers of autistic children, the pressure to keep things predictable, even something as small as an "unbroken" cheeseburger, is magnified. Parents of special-needs children know all too well how seemingly minor things can trigger a meltdown, and how public meltdowns can invite looks of scorn from people who don't understand. In fact, a 2012 study found that parents of autistic children say that judgment from other adults is one of their biggest challenges, second only to their children's actual behavior problems.
"It's truly a chain reaction," explains MacLean. "Lauren could have taken the cheeseburger from Arianna without explaining what she was doing, Arianna could have had a meltdown, we would have had to skip her visit to see the Easter Bunny, Arianna would have gone home upset, she wouldn't have had a good night's sleep, she would have woken up tired the next day, and the whole weekend would have been ruined!"
A spokeswoman from Chili's confirmed the incident and wrote in a statement, "We are delighted by the shining examples in Lauren Wells, Brad Cattermole and the Midvale team, and their kind gestures that made Arianna, Anna and Alex feel so incredibly special."
Maclean says the lack of judgment from the restaurant staff turned what could have been a nightmarish lunch into a happy family memory.
"I've put myself in other people's shoes, and I wouldn't know how to interact with autistic children either. But for kids with autism, it's so important that people interact with them on this kind of personal level. It's a social disorder, so if people aren't so afraid to socialize with them, who knows how they'll thrive. The fact that Lauren interacted with Arianna, it saved our entire weekend. It's so silly, but I know every parent can relate. The 'broken cheeseburger' that saved the day!"