Like her new diamond ring, Erica Murphy's feelings about her fiancé Monta Homes are crystal clear. It's why she was so thrilled to share the happy news of their engagement earlier this week after he proposed on April 30.
"So it's been an amazing year with my guy," she wrote in a tweet featuring a picture of Homes' proposal. "This morning, before I left for work, he left this in the bathroom for me to find. I said YES! #FutureMrsHomes."
Speaking to TODAY.com in an interview, Murphy says she knew her friends and followers would quickly celebrate her news. She did not expect, however, for the way that the proposal occurred to be picked apart, let alone that it would go viral across the internet.
Within hours of sharing the post, Homes' proposal became fodder for the darker side of social media, where even the most precious of moments can be picked apart for likes and memes. Some users had a laugh; others questioned why Murphy's fiancé popped the question on a piece of paper.
"Umm... a note? Torn out like that?" one user balked in the comments section of Murphy's post. 
Not all were quick to judge. A number of users congratulated Murphy and advised her to ignore the disparaging comments.
"It's interesting how his very sweet proposal has divided so many. With social media, everyone chimes in," another wrote. "His proposal was very sweet, and what a surprise when you saw it & you have a keepsake. It's your day your way Congratulations!!"
Murphy says that she wants to be careful in her response. She's conscious of wanting to avoid contributing to some of the negativity sparked by her tweet.
"I will say that it's one thing when you see someone else go viral and, you know, clicking and laughing and all that kind of stuff. But it's a totally different feeling when it's you," she says.
"Today, I felt a little embarrassed," she adds. "It was on Sherri Shepherd's show, and Hoda and Jenna had done a segment on it yesterday."
Homes' proposal to Murphy indeed went so viral that it made national television rounds and even ended up on TODAY, where Hoda and Jenna touched on the internet backlash. Like many, the two hosts were happy for Murphy, albeit curious about the photo and referenced assumptions that the man behind the ring wasn't even present for the big moment at all.
"I do want to set the record straight," Murphy says in response. "This man flew in from Detroit to do this. This wasn't an afterthought."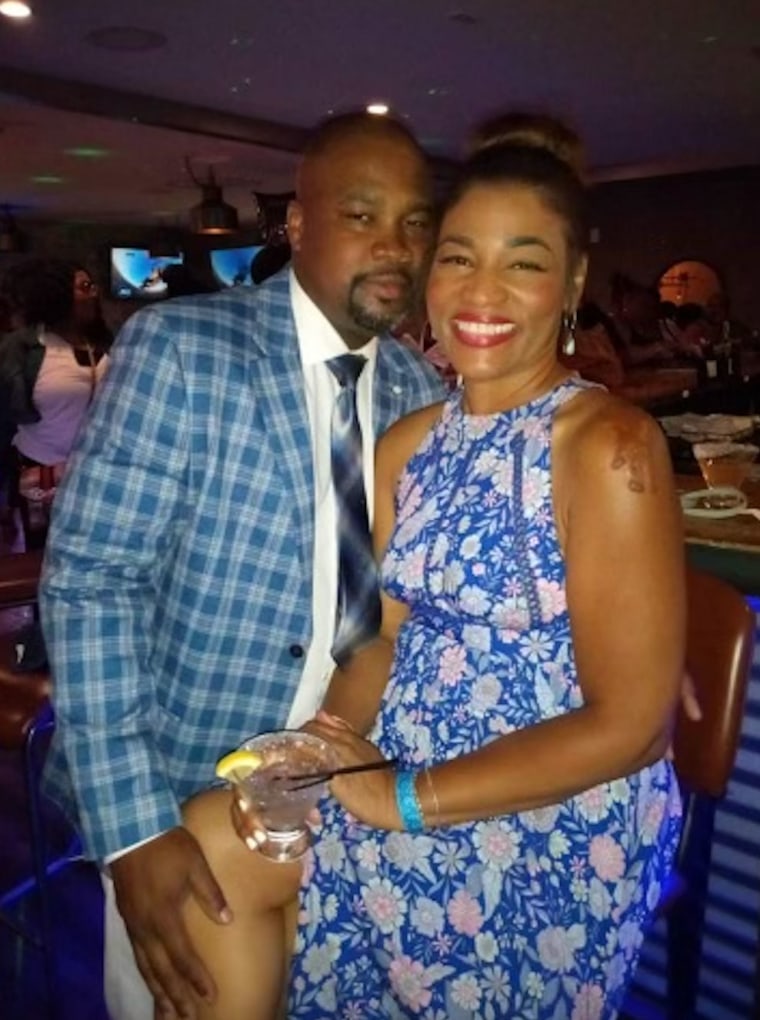 So here's the entire story behind the couple's engagement and the piece of notebook paper that set Twitter into a tizzy earlier this week.
First, the couple — who met during an urban ballroom get-together two years ago — agree that they couldn't be happier about how the proposal happened. Second, they're also on the same page that a large part of what made it work was that Homes knows his partner well enough to know how his proposal would turn out — after all, it had been a tough week for Murphy around.
"I had a really rough day the day before," Murphy — who lives in Atlanta and works as a journalist — says. According to her, she was sent on assignment for work to cover a Confederate memorial event that took the wind out of her sails. "I've never seen so many Confederate flags in my life. I was just like really exhausted."
By the time she got home to see Homes, she was not in the best mood.
"He had flown in the night before, and he was laying there with his boxers looking so comfortable, and I've just been in the battlefield," she explains, joking that the sight of him made her a smidge resentful.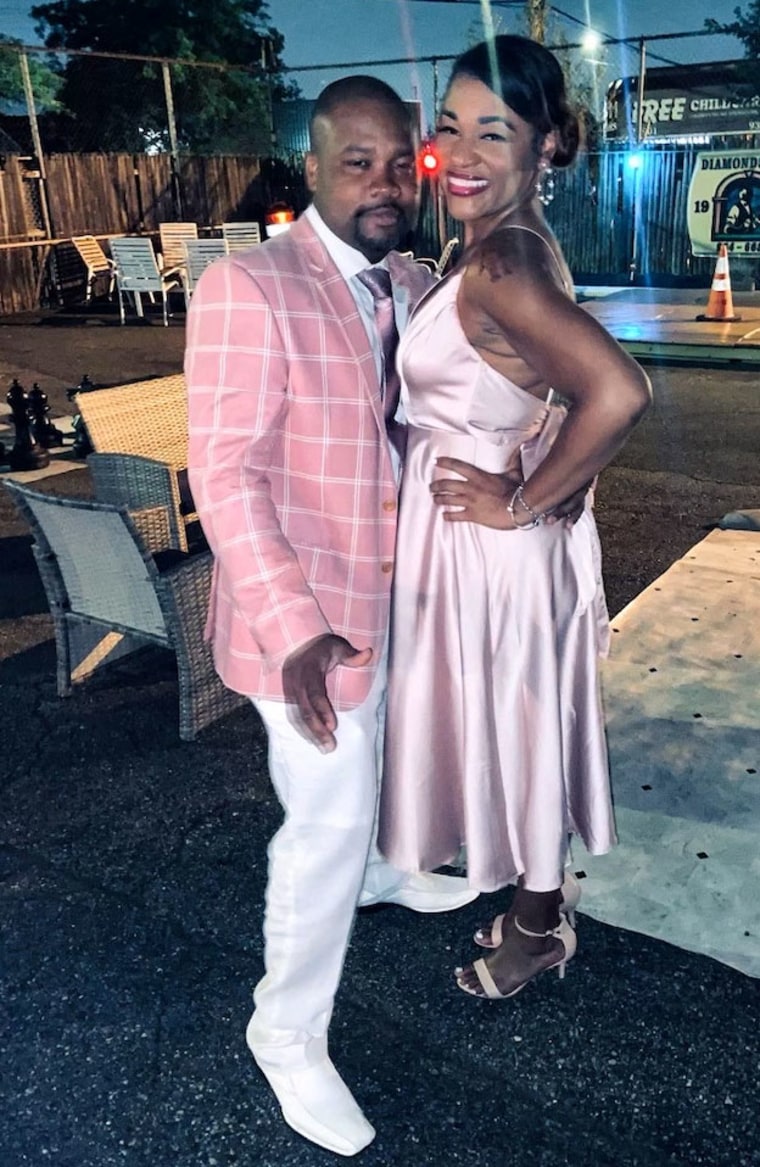 Homes and Murphy also agree that she didn't pick a fight per se, but she did not go to sleep happy.
Things didn't get better the following morning when Homes' stirring in the bathroom woke Murphy up a half hour before she was supposed to get up for work at 5:00 AM.
"I was just so irritated. It was a carryover irritation from before," she says with a grin.
Still, when Homes got back from the bathroom, he was able to put a smile on her face.
"He gets back in the bed, and he moves in closer, and he's just kind of holding me," she recalls. "So we just laid there for a while, talking and laughing a little bit."
Eventually, Murphy got up to start her day.
Homes says he knew the first thing she'd do is putter around and rearrange whatever he'd left out. That's why, half an hour earlier, when he was making all of that noise in the bathroom, he decided to tear off a piece of paper from the notebook he'd used to help study for his exam for the International Brotherhood of Electrical Workers (IBEW). He wrote the question there, knowing Murphy would see it and assume it was clutter.
"This is the type of person I am," he says. He likes to play around with Murphy. "I want to catch her when she least expected it."
"That's just kind of the way that we are. We play around and joke with each other a lot," Murphy explains.
Homes notes he'd considered going the more popular "Instagrammable" route beforehand, like a fancy dinner or a trip...
"I know other people wanted me to get the blimp with 'the world is yours' and all that other stuff. But that's just, I mean, I could have done that. But I like this better," he explains.
"To me, it was very sweet. I mean, this morning, for instance, I woke up because I still have this piece of paper that everyone's talking so badly about. I woke up, he's back in Detroit, and I looked at this piece of paper, and I just smiled and said, 'Monta, you're so adorable' because I think it was really heartfelt."
Homes says he's not at all bothered by the comments or memes. Especially the ones that were sparked from a page called The Shade Room. He knows the site's brand well.
"When I go on social media. I come on there to have fun," he explains. "I'm from Detroit. I got pettiness around me all day, every day. It's not running me under a rock."