Whether you remember watching U2 on Live Aid when it was actually live or you just sold your soul to buy Taylor Swift tickets, let's find out exactly how much you love music.
Or at least think you do.
Get ready because we're going to test your knowledge on everything from Madonna's past marriages to which Shania Twain song spent 42 weeks on Billboard's Hot 100 and pretty much everything else there is to know about music from different decades and genres.
Should you lean a little more rock 'n' roll, we've got you covered with music. trivia questions on the Foo Fighters, Bruce Springsteen, Jimi Hendrix, Coldplay and more.
This collection of trivia questions and answers covers so much ground and includes some easy wins. But, rest assured, we've also thrown in some obscure facts likely to stump even the brainiacs in your band like the name of the TV show that 12-year-old Beyoncé competed on or the real name of singer John Denver.
Hint: Even if you know it, we're almost positive you can't spell it.
Think you've got all the answers? Read on to find out. If you get them all right, feel free to accept the Grammy on our behalf.
'80s music trivia
What was the first video played on MTV on Aug. 1, 1981? Answer: "Video Killed the Radio Star"
What '80s superstar portrayed Dr. Noah Drake on "General Hospital"? Answer: Rick Springfield
What rock guitarist played on the Michael Jackson song "Beat It"? Answer: Eddie Van Halen
In what '80s movie did Madonna portray a nightclub singer? Answer: "Vision Quest"
In 1987, what George Michael song was banned by the BBC for being too racy? Answer: "I Want Your Sex"
What was Paula Abdul's first Top 40 hit? Answer: "Straight Up"
Which song by Tommy James and the Shondells did teen pop star Tiffany cover in 1987? Answer: "I Think We're Alone Now"
Annie Lennox is one half of the pop group the Eurythmics. Who is the other? Answer: Dave Stewart
What band was known as the "Fab Five" in the 1980s? Answer: Duran Duran
What 1989 Cher video was banned from MTV because of her revealing outfit? Answer: "If I Could Turn Back Time"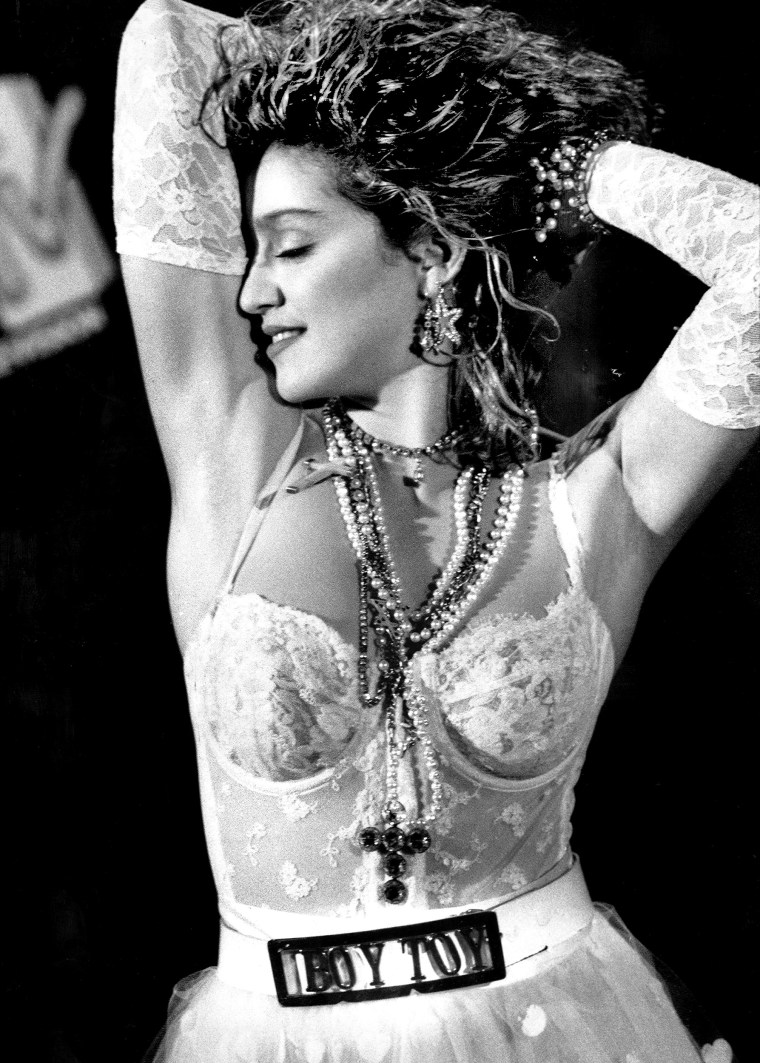 What actor and comedian appeared in the video for the Paul Simon song "You Can Call Me Al"? Answer: Chevy Chase
What 1984 Tina Turner song was the title for the Oscar-winning film about the singer's life? Answer: "What's Love Got to Do With It?"
What Police song features the lyric "There's a little black spot on the sun today"? Answer: "King of Pain"
What platinum REO Speedwagon album spawned four Top 40 hits after its release in 1981? Answer: "Hi Infidelity"
In 1986, Janet Jackson released what chart-topping album? Answer: "Control"
What '80s band had a Top 40 hit covering the Supremes' song "Where Did Our Love Go"? Answer: Soft Cell
The popular '80s hit "Too Shy" was released by which band? Answer: Kajagoogoo
Name the red-headed British singer who released the 1987 song "Never Gonna Give You Up." Answer: Rick Astley
What kind of car does Prince sing about in his 1983 hit? Answer: "Little Red Corvette"
The lyric "Josie's on a vacation far away" is from what Outfield song? Answer: "Your Love"
"Beverly Hills Cop" star Eddie Murphy had a chart-topping hit in December 1985. What was the song called? Answer: "Party All the Time"
Before using his real last name, John Mellencamp went by what stage name? Answer: John Cougar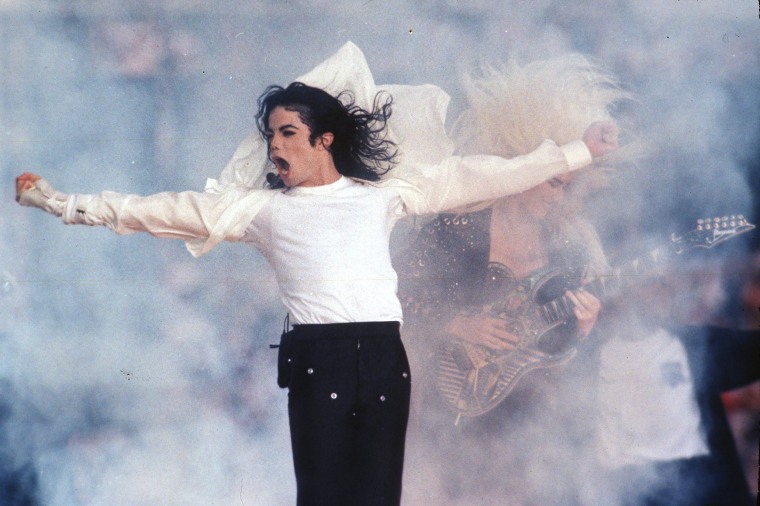 In 1983, U2 charted on the Billboard 100 for the first time with what song? Answer: "New Year's Day"
In the 1985 Tears for Fears song, everybody wants to rule what? Answer: The world
In 1985 Madonna married what film actor? Answer: Sean Penn
Surpassing more than a billion views on YouTube, the 1985 song (and groundbreaking video) "Take On Me" is by what band? Answer: A-ha
During the 1985 Live Aid concert, which musician performed in both the U.S. and London? Answer: Phil Collins
What "General Hospital" actor sang the hit 1984 song "All I Need"? Answer: Jack Wagner
"Red Red Wine" is a song by what band? Answer: UB40
What song did Jody Watley sing "Hasta la vista, baby"? Answer: "Looking For a New Love"
Billy Idol hit No. 1 on the Billboard Hot 100 in 1987 with what song? Answer: "Mony, Mony"
What 1983 song launched the career of '80s icon Cyndi Lauper? Answer: "Girls Just Wanna Have Fun"
What "Friends" actor jumps up on stage to dance with Bruce Springsteen in the "Dancing in the Dark" video? Answer: Courtney Cox
Pop music trivia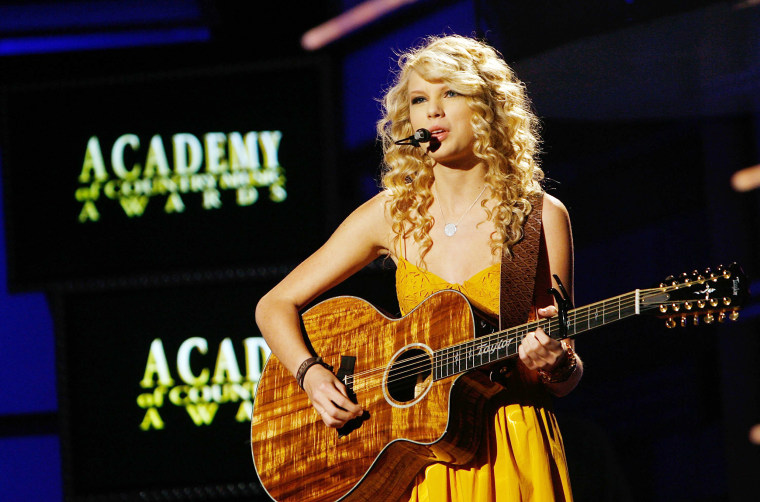 Before becoming famous, where did Harry Styles work? Answer: At a bakery
Whitney Houston's "I'll Always Love You" spent 14 weeks at No. 1 on the Billboard Hot 100 chart in 1992. Who wrote the song? Answer: Dolly Parton
In 1968, Johnny Cash performed a concert at what California prison? Answer: Folsom Prison
What is the name of the Post Malone song that opens the 2018 movie "Spider-Man: Into the Spider-Verse?" Answer: "Sunflower"
In what movie is Aretha Franklin a waitress who sings the song "Think"? Answer: "The Blues Brothers"
During what Aerosmith song does Steven Tyler use a sugar packet as a maraca? Answer: "Sweet Emotion"
Gwen Stefani got her start in the band No Doubt. Who founded it? Answer: Eric Stefani (her brother)
Billie Eilish co-writes many of her songs with her singer-songwriter brother. What's his name? Answer: Finneas
What Green Day song plays during the final episode of "Seinfeld?" Answer: "Time of Your Life"
What rock star sings backup vocals on Carly Simon's "You're So Vain"? Answer: Mick Jagger
What singer fled the stage after her tracks malfunctioned during a SNL performance in 2005? Answer: Ashlee Simpson
What country music legend was medically discharged from the Air Force after only nine months due to back problems? Answer: Willie Nelson
Who performed at the Super Bowl halftime show in 2021? Answer: The Weeknd
What country is Rihanna from? Answer: Barbados
What is the name of Rihanna's cosmetic line? Answer: Fenty Beauty
Before becoming a solo artist, Beyoncé was part of the group Destiny's Child. Name the two other members. Answer: Kelly Rowland and Michelle Williams
What talent show did 12-year-old Beyoncé perform on? Answer: "Star Search"
This rock guitarist is said to the inspiration for Johnny Depp's Captain Jack Sparrow in "Pirates of the Caribbean?" Answer: Keith Richards
What is Elton John's real name? Answer: Reginald Kenneth Dwight
Ringo Starr replaced what drummer in The Beatles? Answer: Pete Best
Elvis Presley cut his first single at what Memphis recording studio? Answer: Sun Studio
Paul Westerberg was the lead singer for what '80s alternative rock band? Answer: The Replacements
What musician went to No. 1 in 1972 with his live cover of the song "My Ding-a-Ling"? Answer: Chuck Berry
Michael Jackson had his first solo No. 1 hit with which 1972 song? Answer: "Ben"
Which 2012 Adele song won an Oscar, Golden Globe and Grammy? Answer: "Skyfall"
What is Taylor Swift's middle name? Answer: Alison
Taylor Swift's first single was a song named after which country singer? Answer: Tim McGraw
Mariah Carey's first husband was CEO of Sony Music. What's his name? Answer: Tommy Mottola
"On a warm summer's evenin' on a train bound for nowhere" is the first line of what Kenny Rogers' song? Answer: "The Gambler"
Which Jay-Z and Beyoncé song spent eight weeks at No. 1 on the Billboard Hot 100 in 2003? Answer: "Crazy in Love"
­­­What is Bob Dylan's real last name? Answer: Zimmerman
What is John Denver's real name? Answer: Henry John Deutschendorf
Rock music trivia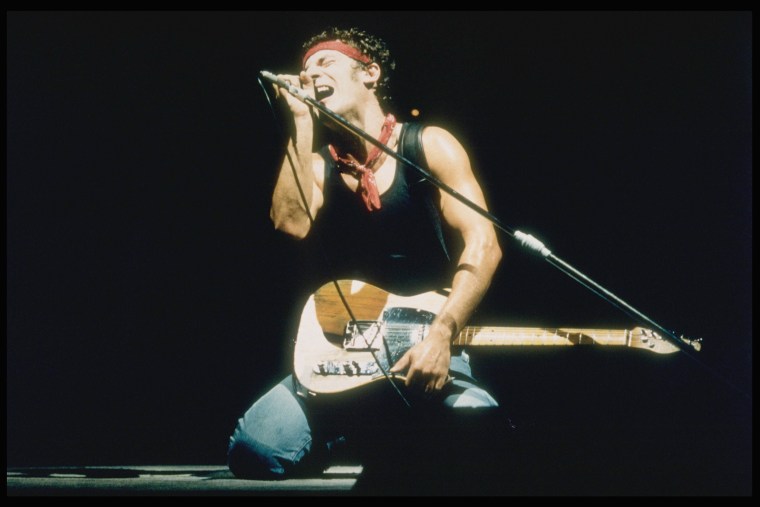 Ozzy Osbourne was in what heavy metal band? Answer: Black Sabbath
What is Axl Rose's (Guns N' Roses) given first name? Answer: William
What 3 Doors Down song references Superman? Answer: "Kryptonite"
What singing superstar does Mick Jagger credit for helping teach him to dance? Answer: Tina Turner
Who was Coldplay frontman Chris Martin married to for 13 years? Answer: Gwyneth Paltrow
Angus Young is co-founder and lead guitarist for what Australian band? Answer: AC/DC
Patrick Stump is lead singer of what band? Answer: Fall Out Boy
"Businessmen, they drink my wine" is a lyric from which Jimi Hendrix song? Answer: "All Along the Watchtower"
In 1982, which band charted on the Billboard Hot 100 with a cover of the Tommy James' song "Crimson and Clover"? Answer: Joan Jett & the Blackhearts
What Pink Floyd album inspired a movie by the same name? Answer: "The Wall"
After The Beatles, George Harrison became one of the co-founders of which band? The Traveling Wilburys
Bruce Springsteen hails from what state? New Jersey
What Kinks song refers to champagne that tastes just like cherry cola? Answer: "Lola"
Which Creedence Clearwater Revival song was featured in the 1981 movie "American Werewolf in London?" Answer: "Bad Moon Rising"
David Bowie teamed up with Bing Crosby to sing what Christmas song? Answer: "Little Drummer Boy/Peace on Earth"
"Pinball Wizard" by The Who is a song off what album? Answer: "Tommy"
Dave Grohl, founder of the Foo Fighters, was in what other notable '90s band? Answer: Nirvana
"Breakin' my back just to know your name" is the first line from what Killers' song? Answer: "Somebody Told Me"
Which Good Charlotte founder and guitarist is married to Cameron Diaz? Answer: Benji Madden
True or false: Meg and Jack White of The White Stripes are brother and sister. Answer: False. Though they were once married, they're not related.
What Creed song about welcoming a baby went to No. 1 on the Billboard Hot 100 in 2000? Answer: "With Arms Wide Open"
Jimmy Page played guitar in what legendary rock group? Answer: Led Zeppelin
The Eagles' first public performance was as a backing group for what singer-songwriter? Answer: Linda Ronstadt
What song off Van Halen's "1984" album was nominated for three MTV Video Music Awards and won Best Stage Performance for the video? Answer: "Jump"
What Blink 182 member starred in his own MTV show in 2005? Answer: Travis Barker
'90s music trivia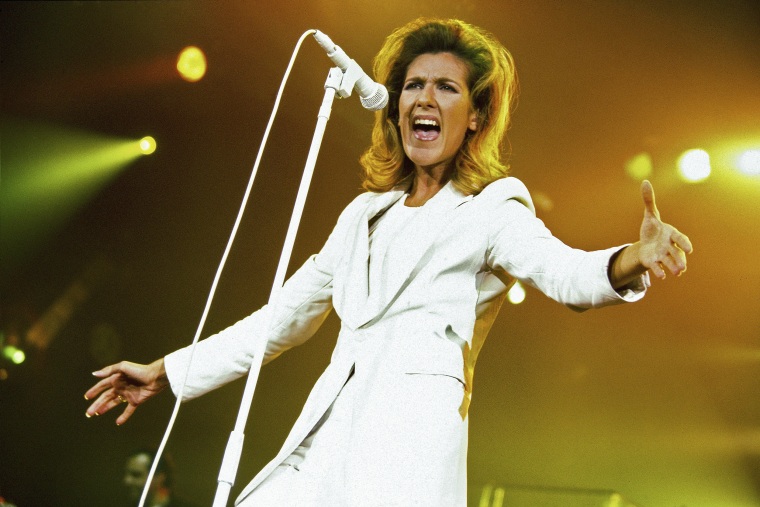 In the girl group TLC, what do the letters TLC stand for? Answer: Members Tionne "T-Boz" Watkins, Rozonda "Chilli" Thomas and Lisa "Left Eye" Lopes
The Spice Girls had a No. 1 hit in 1997. What was the name of the song? Answer: "Wannabe"
What Lauryn Hill record won Album of the Year at the 41st Grammy Awards in 1999? Answer: "The Miseducation of Lauryn Hill"
Which 1998 Shania Twain song spent 42 weeks on the Billboard Hot 100? Answer: "You're Still the One"
What Australian soap opera star charted with the song "Torn" in 1998? Answer: Natalie Imbruglia
The song "Don't Speak" is off which No Doubt album? Answer: "Tragic Kingdom"
Which Celine Dion song won Best Original Song at the 1998 Oscars? Answer: "My Heart Will Go On?"
Jennifer Lopez scored her first Billboard hit in 1999 with what song? Answer: "If You Had My Love"
Which '90s music couple famously wore matching denim outfits to the 2001 American Music Awards? Answer: Justin Timberlake and Britney Spears
What Swedish band recorded hits "The Sign" and "All That She Wants?" Answer: Ace of Base
Carnie and Wendy Wilson of the group Wilson Phillips are daughters of Brian Wilson who famously performed in what band? Answer: The Beach Boys
What incendiary act did "Nothing Compares 2 U" singer Sinéad O'Connor commit during her 1992 performance on SNL? Answer: She ripped a picture of the Pope
The lyric "I wish I was special" is from what 1992 Radiohead song? Answer: "Creep"
What Disney show did a young Christina Aguilera appear on in the '90s? Answer: "The Mickey Mouse Club"
What Irish band spent 24 weeks on the Billboard Hot 100 with the song "Linger?" Answer: The Cranberries
Which Backstreet Boys video pays homage to Michael Jackson's "Thriller?" Answer: "Everybody (Backstreet's Back)"
NSYNC member Joey Fatone made a guest appearance as Joey Vitolo on what Disney show? Answer: "Hannah Montana"
What group recorded the 1991 hit "End of the Road?" Answer: Boyz II Men
Dawn Robinson, Cindy Herron, Maxine Jones and Terry Ellis were singers in what '90s group? Answer: En Vogue
What trio of brothers went to No. 1 on the Billboard Hot 100 with the 1997 song "MMMBop"? Answer: Hanson
Which 1999 song features the lyric "She'll make you take your clothes off and go dancin' in the rain?" Answer: "Livin' La Vida Loca by Ricky Martin
Who sang "Wonderwall"? Answer: Oasis
What B-52's singer joins R.E.M. on the song "Shiny Happy People"? Answer: Kate Pierson
Singers Brandy and Monica joined forces on what 1998 song? Answer: "The Boy is Mine"
What John Michael Montgomery song did the group All-4-One score a hit with in 1994? Answer: "I Swear"  
Increase your music IQ with these songs