Our hearts are a flutter for Valentine's Day.
Given that Cupid's busy shooting arrows at future couples and all, we figured we'd give the little cherub a hand in doling out Valentine's Day wishes.
After all, it's the season of love, aka a time to show the important people in your life how much they mean to you.
It doesn't matter how you express your love, whether it's with a bouquet of flowers, heartfelt Instagram tribute, handwritten greeting card or a lavish gift of some kind.
What counts is just saying "I love you," and to help you find just the right words, we've curated a list of thoughtful Valentine's Day messages for girlfriends, boyfriends, friends and anyone else who makes your heart skip a beat.
They'll positively melt when they read cute wishes like "How do you spell love? Y-O-U." Or for something a bit more romantic, try "If I had to do it all over again, it would still be you."
You have to agree, those are both pretty sweet. But if humor is the way to your loved one's heart, throw in a funny Valentine's Day pun or joke for, well, balance. 
There are lots more to choose from, leaving you plenty of time to shop for last-minute Valentine's Day gifts for your sweetheart or, if you're single this year, book a spa day for an extra dose of self-love.
Either way, we're sure you'll put these Valentine's Day wishes and messages to good use. Rest assured, whoever receives 'em will fall head over heels.
Happy Valentine's Day wishes
Happiness begins with you.
You're not the most important person. You're the only person.
Night and day, you're on my mind.
The good things in life are better with you.
I love the way you love me.
My favorite place to be is with you.
I made a wish, then you came true.
I love you today, tomorrow and all the days after that.
Without a doubt, I'd choose you all over again.
I followed my heart and it led me to you.
Love is sweet and so are you.
I'm so glad your forever is my always.
Love is in the air-row.
I choose you. Now and forever.
Love is what happens when two fires burn in a single flame.
And they lived happily ever after.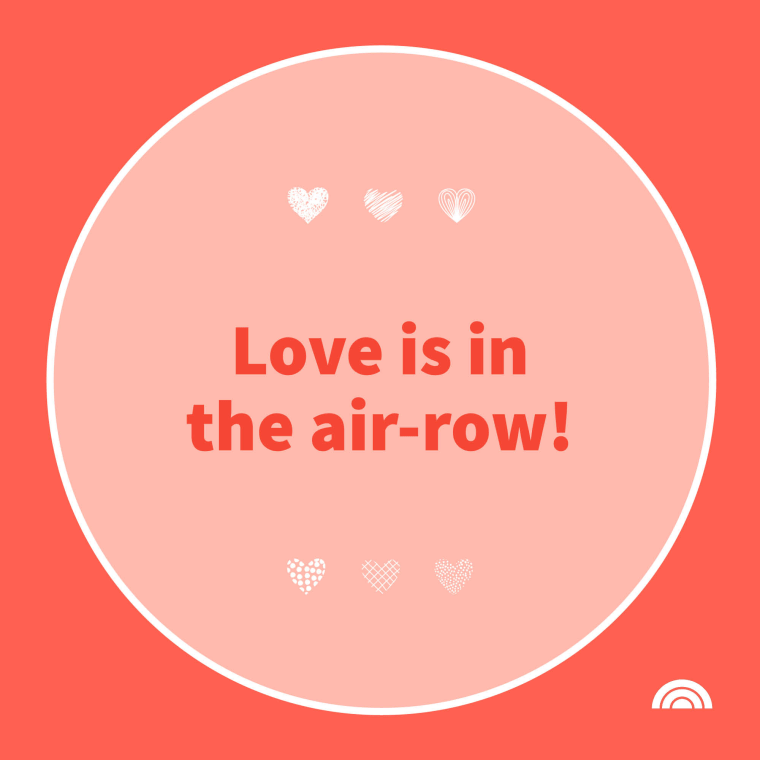 Valentine's Day wishes for your boyfriend, husband or another special man
You must be an angel because we're a match made in heaven.
I was looking for a new last name. Can I have yours?
You weren't my first kiss, but you'll be the last.
You're the sun in my sky, the stars in my universe.
Nothing is scary as long as you're by my side.
You shine, my valentine.
If I had to do it all over again, it would still be you.
This is no ordinary day. Then again, neither is our love.
We've had good times, bad times and everything in between. I wouldn't want it any other way.
We're like a comfortable pair of shoes: a little broken in with a lot of sole.
You're the ice cream to my cone.
You fill my life with joy and love.
When I think about the things that matter in life, you're what comes to mind.
You're in all of my best memories.
I wanted to do something cute for Valentine's Day, then I realized I already was.
When I think of you, it reminds me how lucky I am.
Like football and pizza, we were meant to be.
We were worth the wait.
How do I spell love? Y-O-U.
Out of all the women in the world, I'm the one who gets to keep you.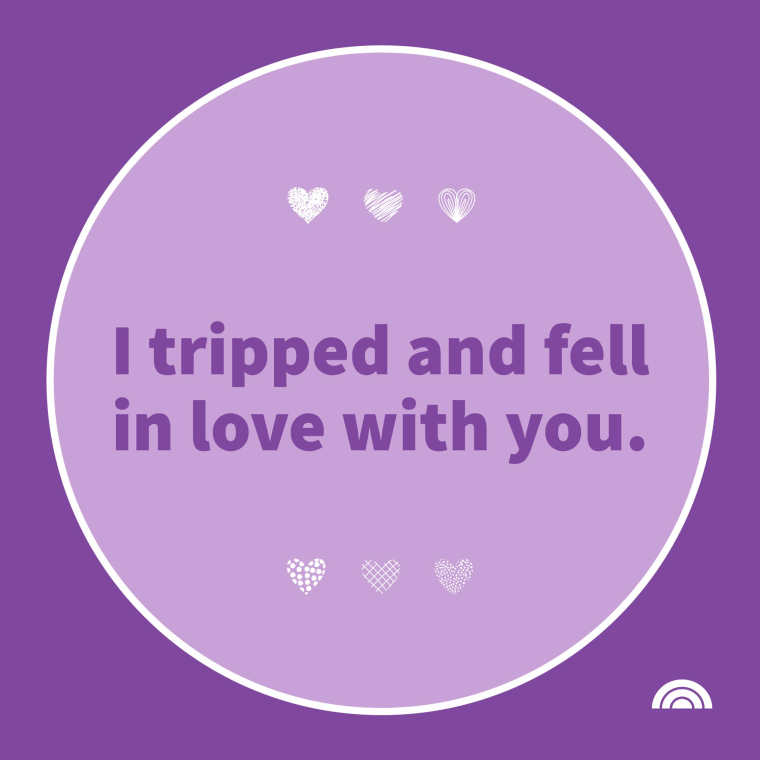 Valentine's Day wishes for your girlfriend, wife or another special lady
Life may change, but our love will always be the same.
There's no one I'd rather do nothing with than you.
The heart wants what the heart wants.
So many memories. So many more to make.
As long as we're together, every day is Valentine's Day.
No ifs, ands or buts, we were meant to be. OK, maybe butts …
Even after all this time, I still have a crush on you.
I tripped and fell in love with you.
I love you because you're perfect. And when you're not? I love you even more.
Something tells me we're into something good.
What a wonderful world it is with you in it.
You're my someone.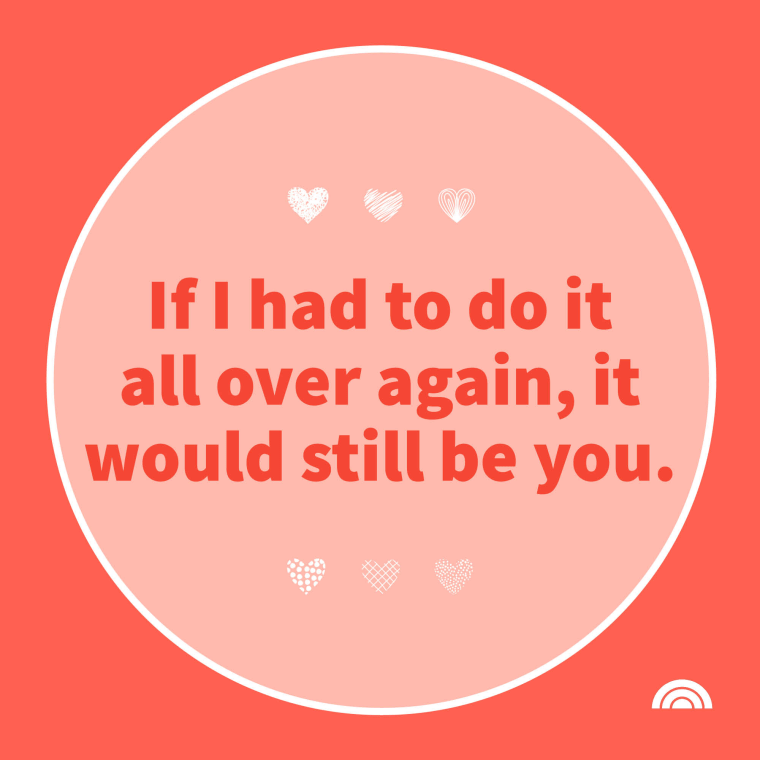 Cute Valentine's Day wishes for friends
Having you in my life puts a smile in my heart.
Life is messy. Thanks for keeping me together.
I'd take one of you over ten of anyone else.
The best kind of ship is friendship.
Your friendship means everything to me. Just wanted you to know.
You've got a friend in me. Now and always.
Yep, you're pretty much the best.
When it comes to friends, love and wine never run dry.
My life wouldn't be the same without you in it. Happy Valentine's Day.
For all the little things you do and the big ones, too, thanks for being there.
Being friends with you means being part of something pretty wonderful.
When it comes to friends, you're the MVP.
Thanks for showing up. Every. Single. Time.
You always do just the right thing. That's what makes you so special.
We may go our own way, but we never grow apart.
I'm so glad you're my person.
The jokes never get old, which is why I'm so happy we're still friends.