For many of us, the things that make Thanksgiving special aren't things at all, but rather the unique traditions we celebrate each year with friends and family.
There's joining Grandma in the kitchen as she whips up her secret gravy recipe, watching festive flicks like "A Charlie Brown Thanksgiving" while cozied up on the couch with your little turkeys (we mean, kids) and listening to everyone share what they're most thankful for, to name a few.
While it can be stressful to squeeze so many activities into one day, it's well worth it because, in many ways, the Thanksgiving traditions you share with loved ones bring meaning to the holiday.
That said, it's never too late to shake things up by adding one or two new traditions into the mix. If you're looking for fun ways to celebrate, consider tried-and-true Turkey Day activities like tuning into the Macy's Thanksgiving Day Parade or National Dog Show. Or if you really want to treat your guests to something special, plan a Thanksgiving pajama party or book swap.
All of the ideas below are bound to bring you closer (even if there's some healthy competition involved) — and that's something everyone can be grateful for.
Make your own 'sidesgiving' bracket
Take inspiration from TODAY Food's United Sides of Thanksgiving and ask your guests to bring their most impressive side dish for some festive (and fierce) competition. Create a bracket with everyone's best offerings and see which one takes the top spot.
Write thank-you notes
As the name suggests, Thanksgiving is all about giving thanks. While you can always offer your appreciation in person, give each guests something to walk away with: a thank-you card with a personalized message inside. Before the festivities begin, take some time to think about why these people mean so much to you and then tell 'em why. Can't be together in person? Then stick their card in the mail for a post-Thanksgiving treat.
Related: What to write in a thank-you card to express your sincere gratitude
Make it a pajama party
The minute the guests leave, it's pajama time. Why not get to the good part right off the bat? Switch up the dress code and have everyone arrive in their favorite PJs. An added bonus: No uncomfortable clothes to sit in after eating too much pumpkin pie.
Send guests home with party favors or leftovers
One of the best parts of a wedding is coming home with a momento or reminder of the special event. In a similar vein, send Thanksgiving guests home with a small token of the day, like a photo or small party favor. Or just box up leftovers in inexpensive to-go containers to give 'em what they really want: more food.
Host a Friendsgiving
Friends are the family we choose, so celebrate them by inviting your crew to a Friendsgiving dinner. Since most everyone is tied up with other plans on the actual day of Thanksgiving, plan the gathering for the day before or after.
Serve brunch instead of dinner
If everyone is coming from far-away places and, well, even if they're aren't, consider hosting a Thanksgiving brunch instead of dinner. You can still serve all the fan favorites like turkey and stuffing, but also incorporate some breakfast staples. This allows family and friends time to visit with other relatives later in the day or spend the evening relaxing at home.
Video chat with far-away loved ones
Take a pause in the middle of Thanksgiving activities for a video call with family or friends who aren't able to join you in person. Even if you don't have tons of time to sit and chat, a short call will still let others know you're thinking of them during the holiday.
Plan a Thanksgiving-themed getaway
Whether you're a history buff or just like Thanksgiving trivia, plan a themed getaway to any number of Thanksgiving-related destinations like Plymouth Rock, Massachusetts or New York City to watch the Macy's Thanksgiving Day parade.
Have a potluck dinner
Simplify things by hosting a potluck dinner. To ensure the meal is on par with the day, send out dish assignments in advance. The crowd is sure to be in suspense wondering what'll end up being on the menu.
Watch the Macy's Thanksgiving Day Parade
A Thanksgiving tradition since 1924, the Macy's Thanksgiving Day Parade is quickly approaching the century mark. If it's not already part of your Thanksgiving morning tradition, consider watching it as you get ready for the day. Even better, gather the gang and make a pilgrimage (yes, pun intended) to New York City to see the legendary parade up close.
Add something new to the menu
Your Thanksgiving menu is the same year after year, so spice things up by introducing at least one new dish. It'll give everyone something to talk about. If the dish is a hit, it just might become a permanent fixture on the table.
Make a special family recipe
Remember that chocolate cream pie your great-grandmother used to make? Chances are everyone else does too. Don't let family favorites get lost in time. Instead, serve at least one family recipe, then send everyone home with a copy of the recipe to keep.
Share a treasured photo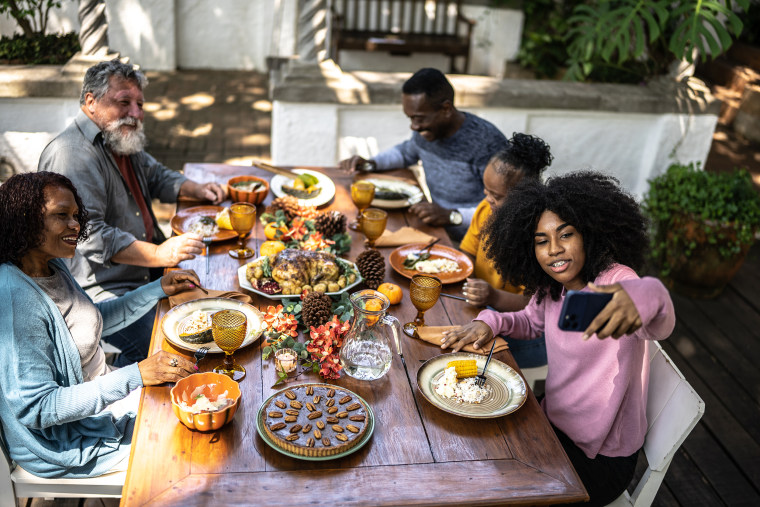 It doesn't matter if it's Friendsgiving or a traditional Thanksgiving celebration, have guests come with a photo (hard copy or digital) to share with the group. It can be a favorite memory from the past year, or a cherished family member who has passed or is unable to attend.
Play Thanksgiving trivia
Everyone loves trivia games! Test your guests' knowledge with a rousing game of Thanksgiving trivia. Up the ante by offering prizes for first and second place. When did the Pilgrims land on U.S. shores? The answer: 1620. You get the idea.
Use the 'good' dishes
Disposable plates and silverware are an excellent way to keep the dishes from piling up in the sink on Thanksgiving. That said, use this moment to break out the family china because, if we're being honest here, the occasion calls for something more extravagant than paper plates.
Create a themed playlist
Thanksgiving is often a multi-generational gathering, which makes it the ideal time to poll family members on their favorite Thanksgiving songs. Once you've got a list, add all the songs to a playlist and share it with everyone.
Have a book swap
Turn Thanksgiving Day into a book swap! Have each guest bring a book they've enjoyed (and don't mind sharing) to the gathering. When the day is done, send everyone home with something new to read.
Watch the "National Dog Show"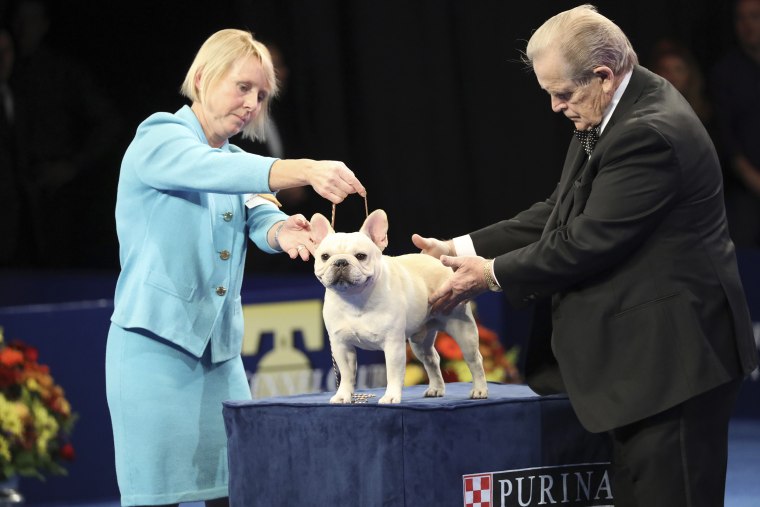 Who will take home the trophy: the schnauzer or the French poodle? Only time will tell. The National Dog Show has been around even longer than the Macy's Thanksgiving Day Parade, making it a beloved tradition for families everywhere. Only one lucky canine will be awarded Best in Show — and for that reason, it's a serious nail-biter.
Exchange Christmas ornaments
Kick off the holiday season with an ornament swap. Invite everyone to come with an ornament — new or old, wrapped or unwrapped. Have guests take an ornament as they leave, then ask them to snap a picture when it's hanging on their tree.
Learn about traditions around the world
Thanksgiving is primarily an American tradition, but that doesn't mean other countries around the world don't have similar celebrations. Do some homework and learn about different traditions like Germany's Erntedankfest, the "harvest festival." You might just find some interesting customs to add to your own.
Play Thanksgiving games
Sure, it might be a challenge to round up the family, especially when you factor in naps and football. But if the crowd is willing, have everyone join in a game of cards, board games, bingo, charades or any party game that brings the group together.
Share family history
There's no better time to learn about family history than on Thanksgiving. Even if you've been getting together for years and years, you probably don't know everything there is to know. Ask questions and tell stories. This is especially meaningful for kids who can learn a lot about the family tree from grandparents and older relatives.
Have an honorary family drink
Whether it's beer, wine, a cocktail or mocktail, come up with a family drink and declare it yours. At least for Thanksgiving anyway.
Related: Thanksgiving cocktails to make your feast a party
Make a family contribution
Thanksgiving is a time to give thanks and count your blessings. One way to show gratitude is by helping others. Pool your money together for an annual contribution to a cause of your choice or simply ask dinner guests to come with canned goods and donate them to a local shelter.
Take a vacation
If big dinners and family gatherings aren't your thing, then skip Thanksgiving altogether and book a vacation instead. To help manage any guilt you may feel over missing the big day, make it a point to visit loved ones before leaving or stop by — with souvenirs, of course — after you return.
Have an annual scavenger hunt
After eating all that turkey and dessert, it might be tempting to take a long nap on the couch. Resist the urge and participate in a scavenger hunt instead. Round up a bunch of random household items (think: pencils and fallen leaves), and hit up the dollar store if you need some extra trinkets.
Host a themed thanksgiving
Shake things up by giving Thanksgiving a new theme each year. One year, go back in time with classic recipes and vintage decorations. with classic recipes and throwback aesthetic. The next, make it modern with contemporary trimmings and a trendy tablescape. Invite guests to dress for the occasion or bring an on-theme dish to share.
Celebrate missed occasions
Thanksgiving often brings friends and relatives together that don't get to see one another the rest of the year. That means there are a lot of missed anniversaries, graduations and other important life events. Celebrate them all while the gang's together.
Come up with an annual toast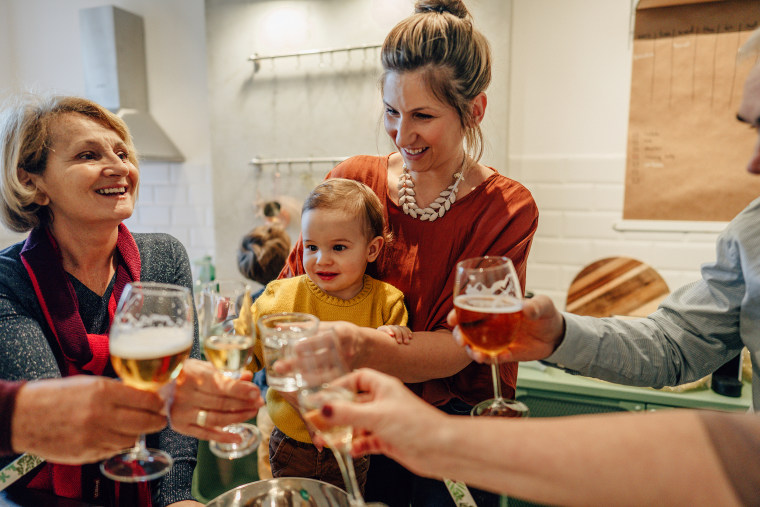 Instead of the usual "bottoms up," elect someone to deliver an official toast. Have them prepare something formal ahead of time, even a funny Thanksgiving quote will get the job done. Spread the wealth by nominating a different guest do the toast each year.
Draw names for holiday gifts
There's no time like the present to hash out the holiday gift situation. Throw everyone's name into a hat and have each person pick one to decide who buys for who. If that's not your family tradition, then use Thanksgiving as an opportunity to get hints on what loved ones might want before heading out for Black Friday shopping.
Watch a holiday movie
When the clock strikes midnight on Thanksgiving, it means the holiday season has officially begun. Get a jumpstart by watching Christmas classics like "Home Alone" and "It's a Wonderful Life." Who knows, you may even find a new favorite or two!
Invite someone new to Thanksgiving
Not everyone has somewhere to go on Thanksgiving, so make it an annual Thanksgiving tradition to invite someone who might otherwise spend the holiday alone. New faces bring new experiences and you never know, they just might end up becoming a permanent part of the family.
Make it a progressive dinner
Break up the work by turning Thanksgiving into a progressive dinner where each course is served up at a different location. Start with appetizers at one house, then move to another for the big meal, before finishing the day with dessert. It keeps things lively, all while sharing hosting (and, um, cleaning) duties.
Light a memory candle
Honor the memory of loved ones by lighting candles in tribute. It's a reminder that even though they're no longer able to join the gathering, their spirit remains part of the celebration.