When you think of everything you're thankful for, the first thing that probably comes to mind is loved ones. Because while there's much to be grateful for in life, it's friends and family that most people put at the top of the list.
However, there are plenty of other blessings to celebrate as well. Think of the neighbor who grabbed your mail while you were away on vacation, or the coworker that remembered you love pumpkin spice lattes and brought you one to brighten your day.
It's in those moments that expressing your gratitude means everything and to help honor those that make our life special, we've gathered these thankful quotes to help find exactly the right words to say.
Use one of these inspirational sayings to show your appreciation for friends and relatives or use one of these short quotes to post as a caption on Instagram to let your circle know just how much they matter to you.
From luminaries like Maya Angelou and William Shakespeare to presidents and poets, we hope you'll find what you're looking for in the collection of quotes below.
The best part? When you share one of these meaningful messages, chances are you'll be reminded of the many reasons people are thankful for you too.
Thankful quotes for friends and family
"Joy is the simplest form of gratitude." — Karl Barth
"Living in a state of gratitude is the gateway to grace." — Arianna Huffington
"Appreciation can make a day, even change a life. Your willingness to put it into words is all that is necessary." — Margaret Cousins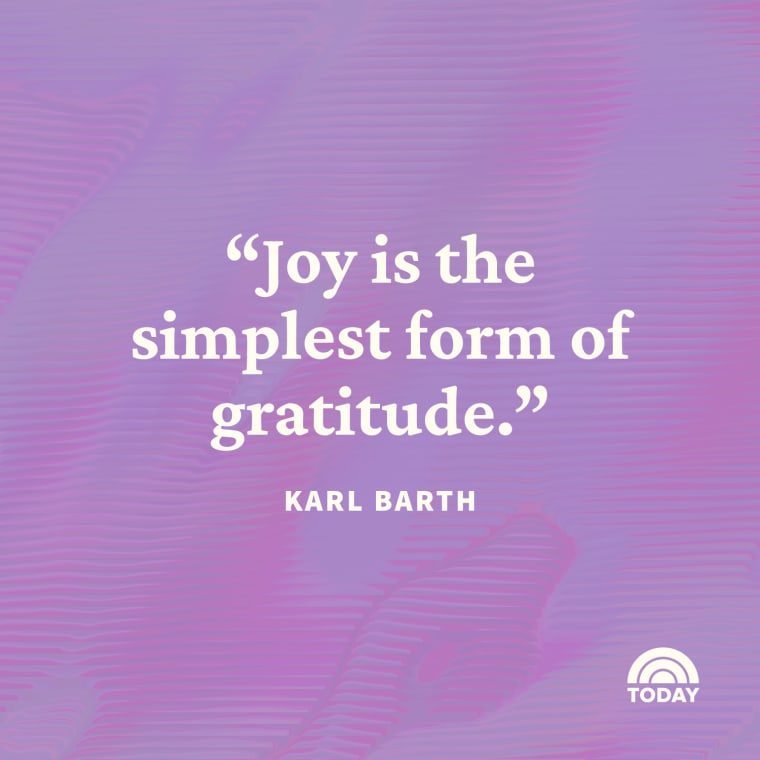 "There is nothing on this earth more to be prized than true friendship." — Thomas Aquinas
"When we lose one blessing, another is often most unexpectedly given in its place." — C.S. Lewis
"A real friend is one who walks in when the rest of the world walks out." — Walter Winchell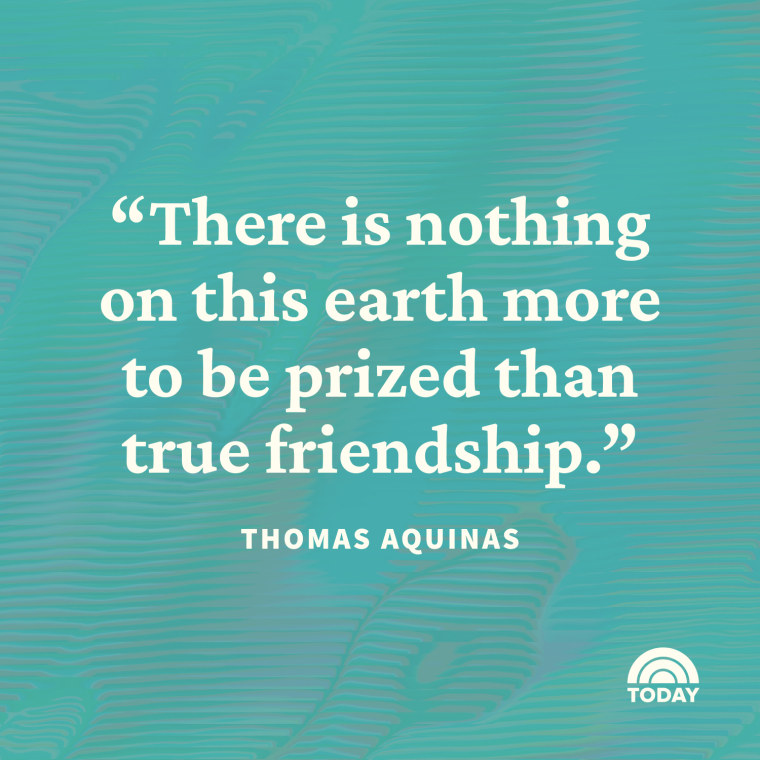 "When the world is so complicated, the simple gift of friendship is within all of our hands." — Maria Shriver
"Piglet noticed that even though he had a Very Small Heart, it could hold a rather large amount of Gratitude." — A.A. Milne, "Winnie-the-Pooh"
"To have friends who will always take you to higher ground is an incalculable blessing." — John Bytheway
"I'm just thankful for the people that never left me and equally thankful for those who did." ― Nitya Prakash
"We must find time to stop and thank the people who make a difference in our lives." ― John F. Kennedy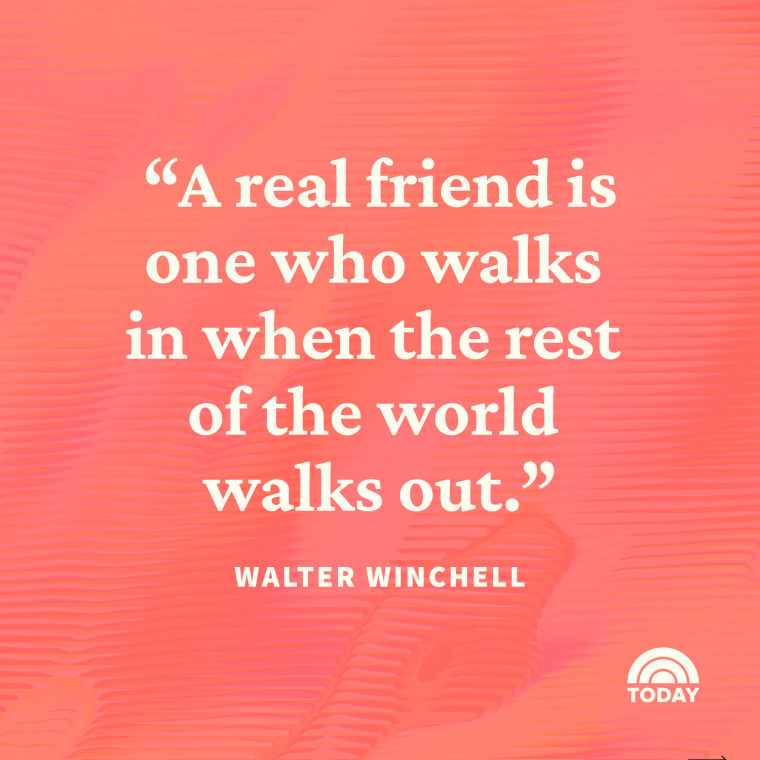 "Let us be grateful to the people who make us happy; they are the charming gardeners who make our souls blossom." ― Marcel Proust
"Having a place to go is a home. Having someone to love is a family. Having both is a blessing." — Donna Hedges
"If you are really thankful, what do you do? You share." — W. Clement Stone
Thankfulness quotes
"Never let the things you want make you forget the things you have." — Sanchita Pandey 
"Express gratitude for the greatness of small things." — Richie Norton
"The unthankful heart discovers no mercies; but the thankful heart will find, in every hour, some heavenly blessings." ― Henry Ward Beecher
"Great things happen to those who don't stop believing, trying, learning, and being grateful." ― Roy T. Bennett, "The Light in the Heart"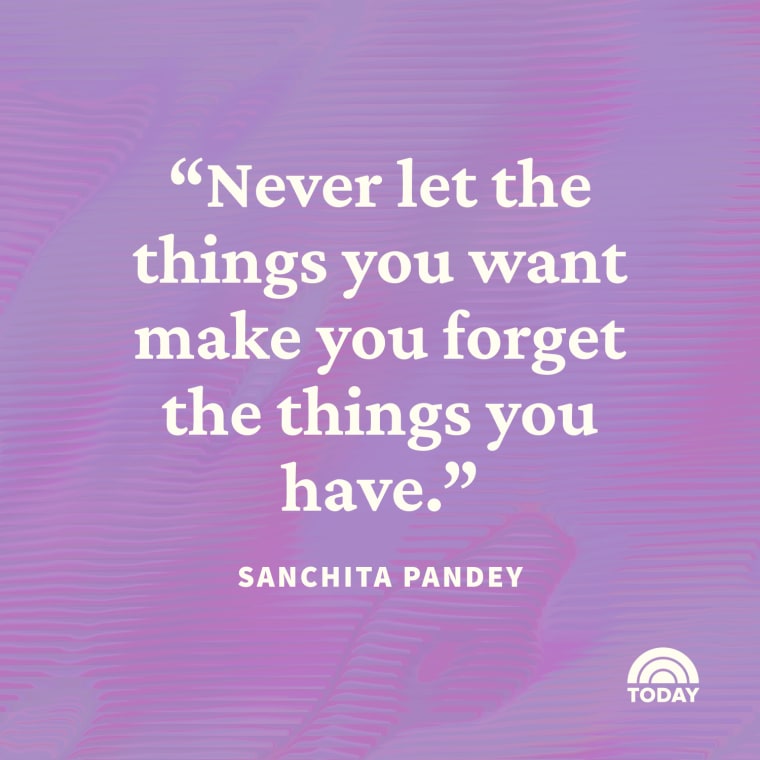 "One way to love yourself and take charge of your life is through the practice of gratitude. Practicing gratitude increases self-awareness." ― Veronica Smith
"Feeling gratitude and not expressing it is like wrapping a present and not giving it." — William Arthur Ward
"When I started counting my blessings, my whole life turned around." — Willie Nelson
"We are in a wrong state of mind if we are not in a thankful state of mind." — Charles Spurgeon
"Let gratitude be the pillow upon which you kneel to say your nightly prayer " ― Maya Angelou, "Celebrations: Rituals of Peace and Prayer"
"If the only prayer you said was thank you, that would be enough." ― Meister Eckhart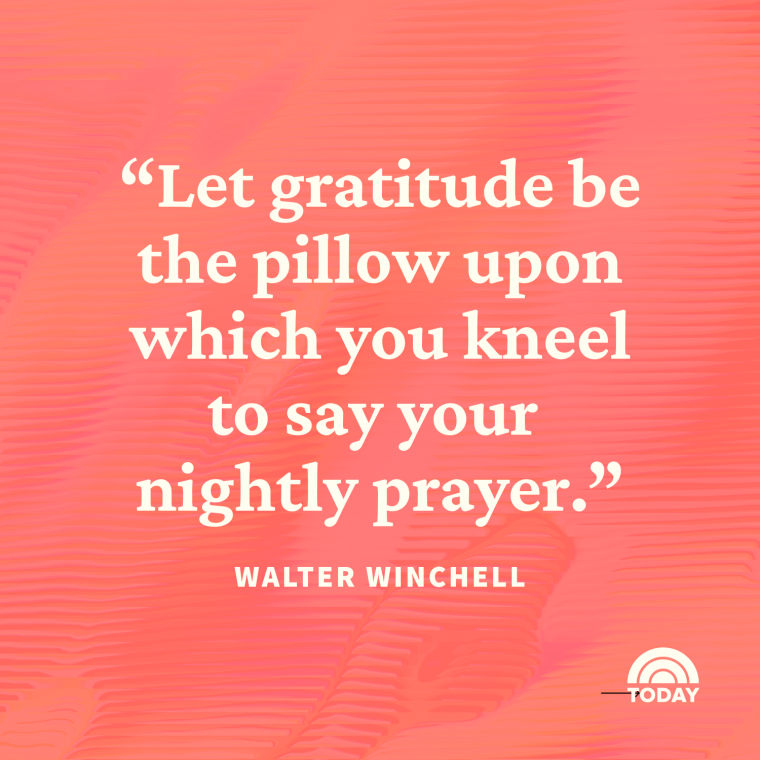 "The more you practice the art of thankfulness, the more you have to be thankful for." — Norman Vincent Peale
"When everything else physical and mental seems to diminish, the appreciation of beauty is on the increase." ― Bernard Berenson
"I can no other answer make, but, thanks, And thanks, and ever thanks." — William Shakespeare, "Twelfth Night"
"Be thankful for what you have; you'll end up having more. If you concentrate on what you don't have, you will never, ever have enough." ― Oprah Winfrey
Short thankful quotes
"Always be thankful for the little things... even the smallest mountains can hide the most breathtaking views!"― Nyki Mack
"When one has a grateful heart, life is so beautiful." ― Roy T. Bennett, "The Light in the Heart"
"Appreciation is a wonderful thing. It makes what is excellent in others belong to us as well." ― Voltaire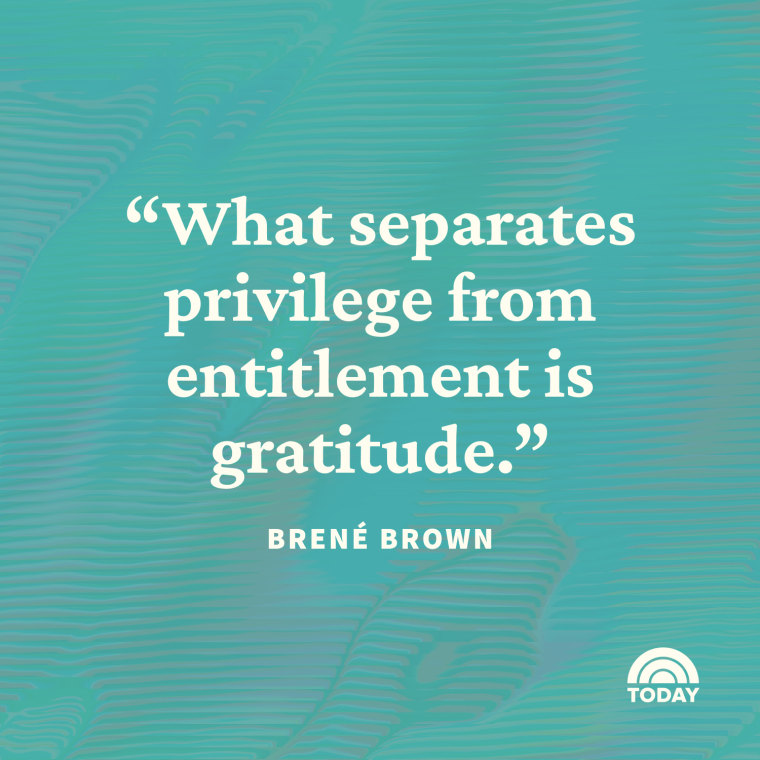 "In matters of love: When giving, be generous! When taking, be thankful!" ― Mehmet Murat ildan
"No matter how big or small the service is, always express your thanks to the person who served you." ― Mohith Agadi
"What separates privilege from entitlement is gratitude." ― Brené Brown
"By writing what I was grateful for, I learned to look for things that made me smile." ― Ranjani Rao, "Rewriting My Happily Ever After — A Memoir of Divorce and Discovery"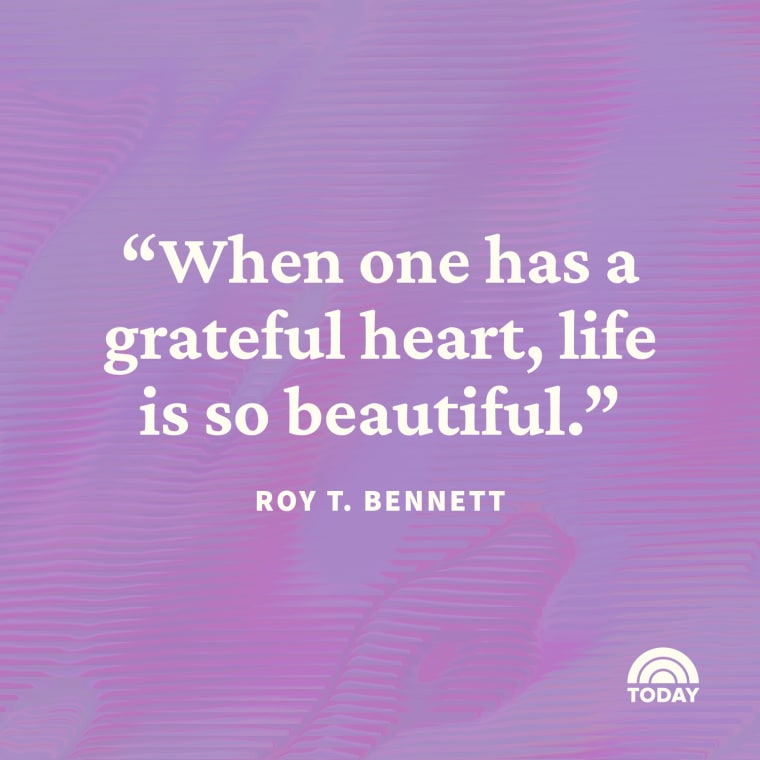 "When life is sweet, be thankful, and rejoice; but when bitter, be strong, and persevere." ― Matshona Dhliwayo
"Thankfulness creates gratitude which generates contentment that causes peace." ― Todd Stocker
"I may not be where I want to be but I'm thankful for not being where I used to be." ― Habeeb Akande
Gratitude quotes
"As we express our gratitude, we must never forget that the highest appreciation is not to utter words, but to live by them." ― John F. Kennedy
"For my part, I am almost contented just now, and very thankful. Gratitude is a divine emotion: it fills the heart, but not to bursting; it warms it, but not to fever." — Charlotte Brontë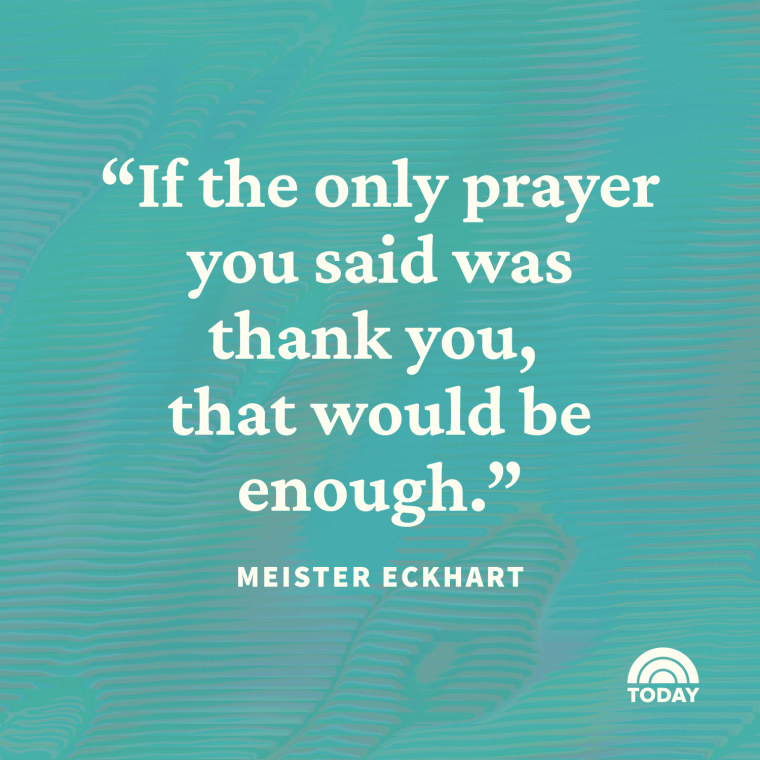 "Gratitude is the inward feeling of kindness received. Thankfulness is the natural impulse to express that feeling. Thanksgiving is the following of that impulse." — Henry Van Dyke
"Gratitude turns what we have into enough, and more. It turns denial into acceptance, chaos into order, confusion into clarity … it makes sense of our past, brings peace for today and creates a vision for tomorrow." ― Melody Beattie
"Life is strange, beautiful, and terrifying … and I am thankful for every minute of it that I have had." ― Benjamin W. Bass, "Alone In The Light"
"We pray for the big things and forget to give thanks for the ordinary, small (and yet really not small) gifts." ― Dietrich Bonhoeffer, "Life Together: The Classic Exploration of Christian Community"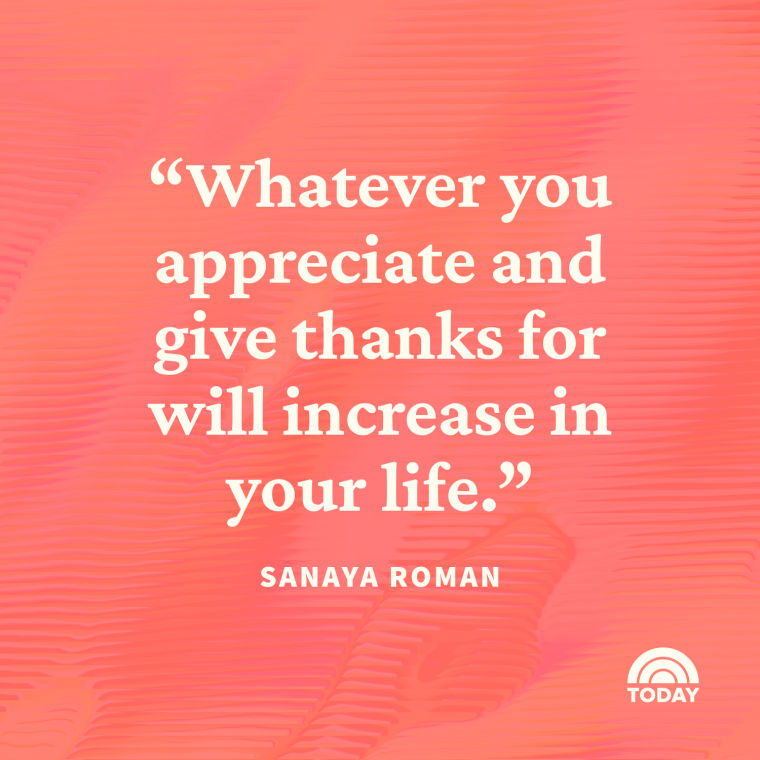 "Whatever you appreciate and give thanks for will increase in your life." ― Sanaya Roman, "Living with Joy: Keys to Personal Power and Spiritual Transformation"
"Something so simple, but it's important to take the time out from living and just appreciate what you've got right in front of you." ― L.A. Fiore, "Collecting the Pieces"
"Letting go of expectation allowed me to celebrate even the smallest victories, to be utterly in the winning moment and thankful for my current state." ― Hillary Allen, "Out and Back: A Runner's Story of Survival and Recovery Against All Odds"
"It's a funny thing about life, once you begin to take note of the things you are grateful for, you begin to lose sight of the things that you lack." ― Germany Kent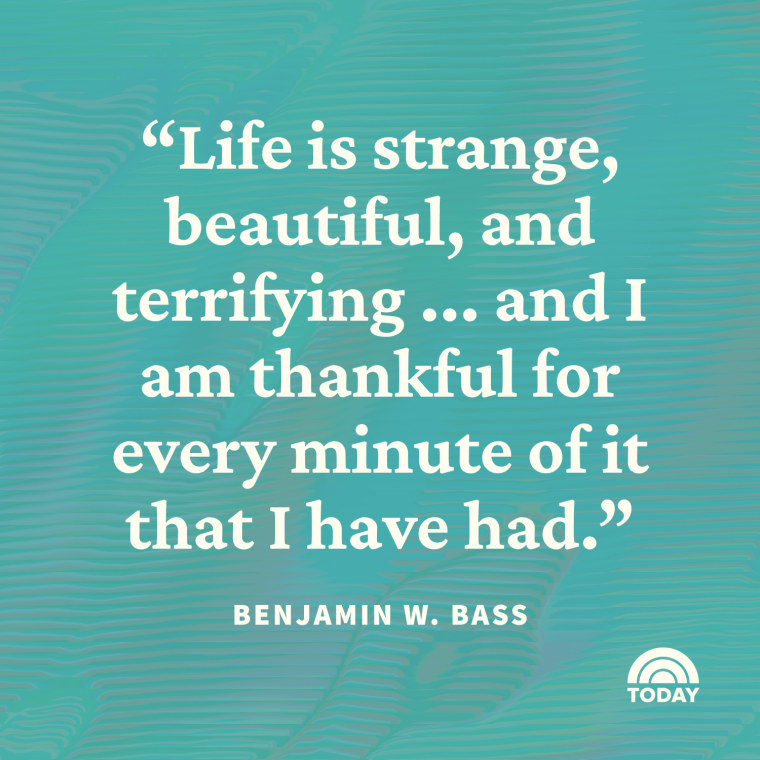 "In your darkest hour, give thanks, for in due time, the morning will come. And it will come with a ray of sunshine." ― Michael Bassey Johnson, "Song of a Nature Lover"
"If you want to find something to be offended about, you will. If you want to find something to be thankful for, you will. You can do both at the same time." ― Bill Weller
"The extent, to which you are happy, is in direct proportion to your recognition of what you have to be thankful." ― J.S. Felts, "Ageless Wisdom: A Treasury of Quotes to Motivate & Inspire"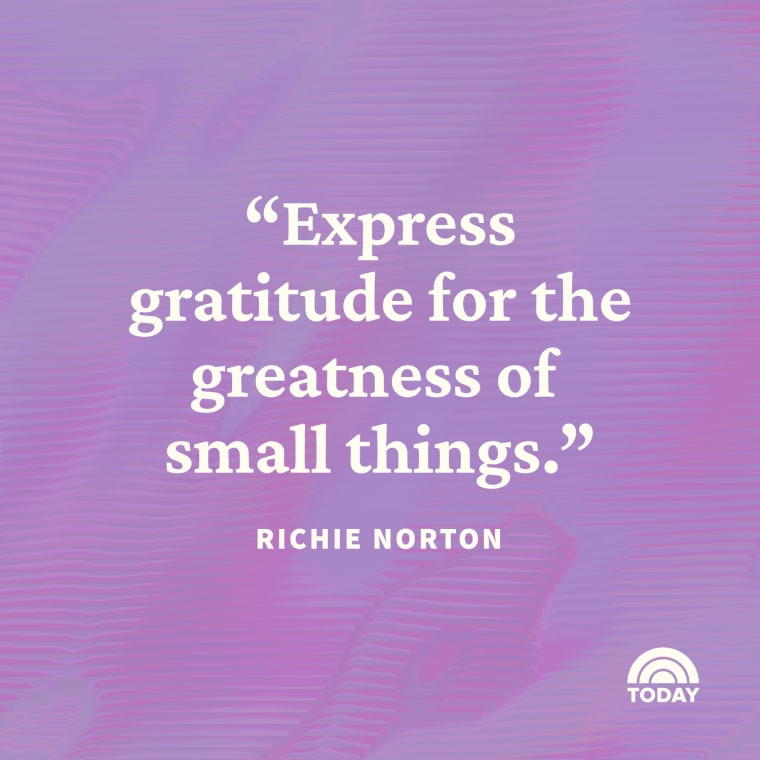 "Reflect upon your present blessings — of which every man has many — not on your past misfortunes, of which all men have some." — Charles Dickens, "A Christmas Carol and Other Christmas Writings"
"Lets just be thankful that we get to be on Earth at the same time as everybody we get to meet, OK."― Jomny Sun, "Everyone's a Aliebn When Ur a Aliebn Too"
Quotes for just about every occasion