Black History Month is here.
To celebrate Black history is to celebrate American history. "Black Americans have made a way not only for themselves but also have helped build a highway for millions of women, immigrants, other historically marginalized communities, and all Americans to more fully experience the benefits of our society," President Joe Biden wrote in the 2023 proclamation on National Black History Month.
And while we can simply look around us to see the result of their hard work, perseverance and grit, it's the words of Black icons that offer insight into how they overcame obstacles to bring much-needed joy, justice and power.
Below, we've rounded up quotes from famous figures like Shirley Chisholm, the first Black woman elected to the U.S. Congress, and Claudette Colvin, a pioneer of the 1950s civil rights movement.
Share these empowering quotes far and wide, then dig even deeper into their stories to continue to be moved and inspired.
"Hate is too great a burden to bear. It injures the hater more than it injures the hated." — Coretta Scott King, civil rights leader and wife of Martin Luther King Jr.
"If they don't give you a seat at the table, bring a folding chair." — Shirley Chisholm, first Black woman elected to Congress
"Anyone who claims to be a leader must speak like a leader. That means speaking with integrity and truth." — Kamala Harris, first female vice president of the United States
"If there is no struggle, there is no progress." — Frederick Douglass, abolitionist
"The time is always right to do what is right." — Martin Luther King Jr., minister and civil rights activist
"Where there is love and inspiration, I don't think you can go wrong." — Ella Fitzgerald, American jazz singer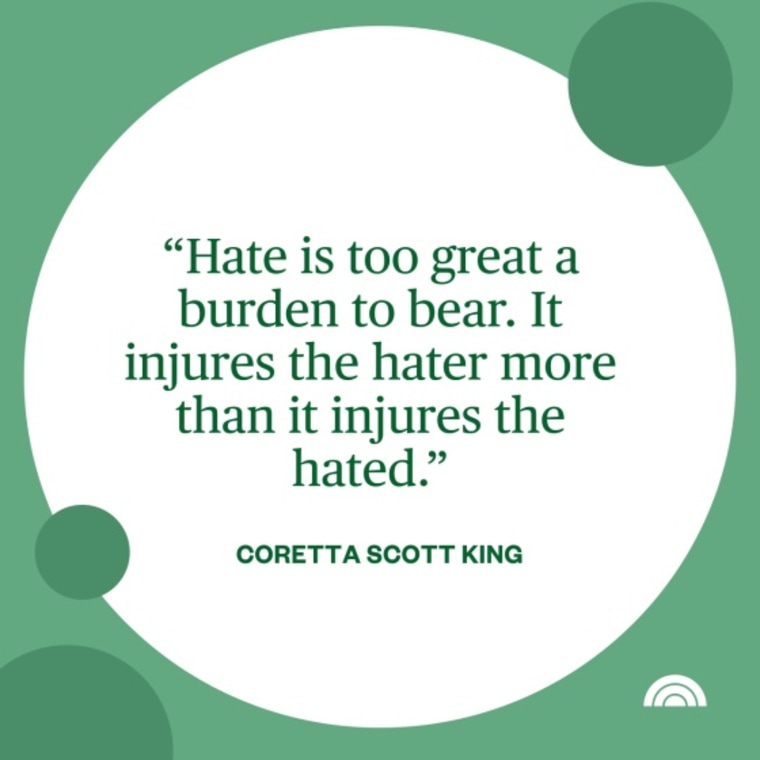 "He who is not courageous enough to take risks will accomplish nothing in life." — Muhammad Ali, professional boxer
"We are the ones we've been waiting for. We are the change that we seek." — Barack Obama, 44th president of the United States
"I knew then and I know now, when it comes to justice, there is no easy way to get it." — Claudette Colvin, civil rights pioneer
"Character is power." — Booker T. Washington, educator and author
"I had no idea that history was being made. I was just tired of giving up." — Rosa Parks, civil rights activist
"I am lucky that whatever fear I have inside me, my desire to win is always stronger." — Serena Williams, professional tennis player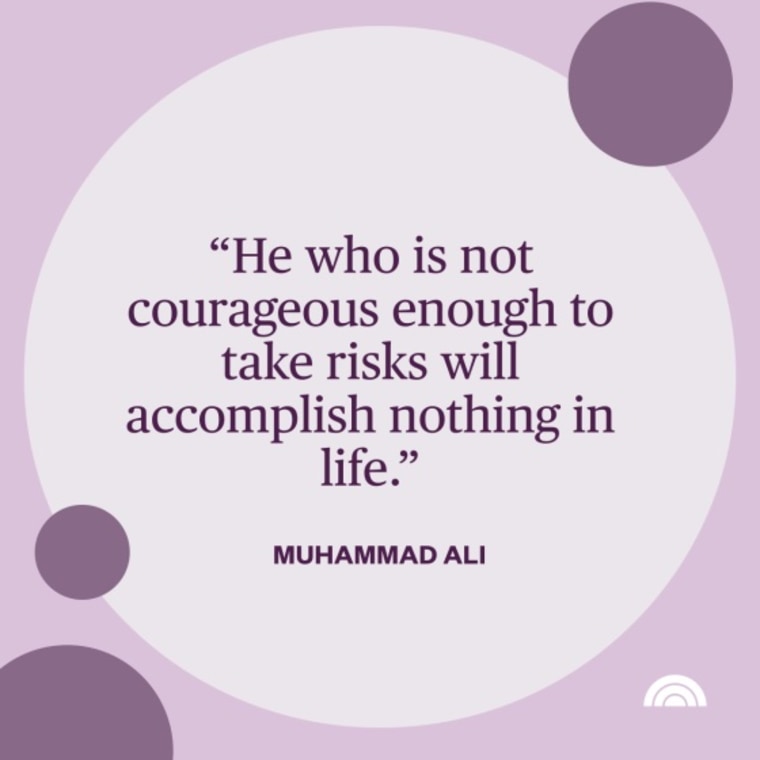 "Your story is what you have, what you will always have. It is something to own." — Michelle Obama, former first lady of the United States
"What's in front of you is a whole word of experiences beyond your own imagination. Put yourself, and your growth and development, first." — Phylicia Rashad, actress
"Use your skills, your knowledge, your instincts to serve the world — to go change the world in the way that only you can." — Robert F. Smith, investor
"If we want to get to the place where all lives matter, then we have to make sure that Black lives matter, too." — Alicia Garza, civil rights activist and co-founder of the Black Lives Matter movement
"Whatever we believe about ourselves and our ability comes true for us." — Susan L. Taylor, journalist
"My humanity is bound up in yours, for we can only be human together." — Desmond Tutu, cleric and theologian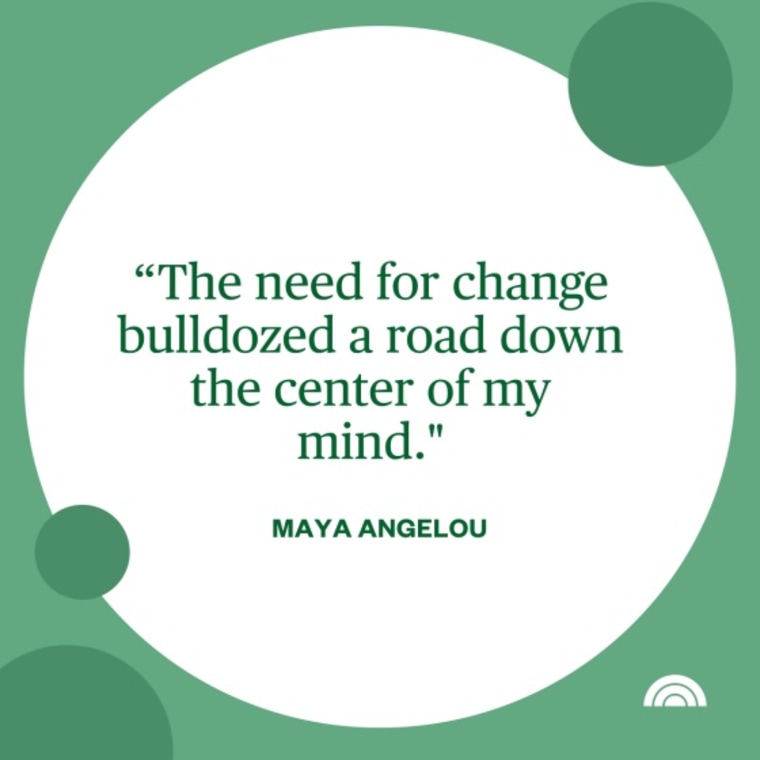 "In order to make dreams come into reality, it takes an awful lot of determination, dedication, self-discipline and effort." — Jesse Owens, track and field athlete
"The need for change bulldozed a road down the center of my mind." — Maya Angelou, writer and activist
"Doing the best at this moment puts you in the best place for the next moment." — Oprah Winfrey, talk show host, actress and producer
"The cost of liberty is less than the price of repression." — W.E.B. DuBois, scholar and civil rights activist
"You can't lead the people if you don't love the people. You can't save the people if you don't serve the people." — Cornel West, philosopher and activist
"The one thing I feel is lacking in Hollywood today is an understanding of the beauty, the power, the sexuality, the uniqueness, the humor of being a regular Black woman." — Viola Davis, actress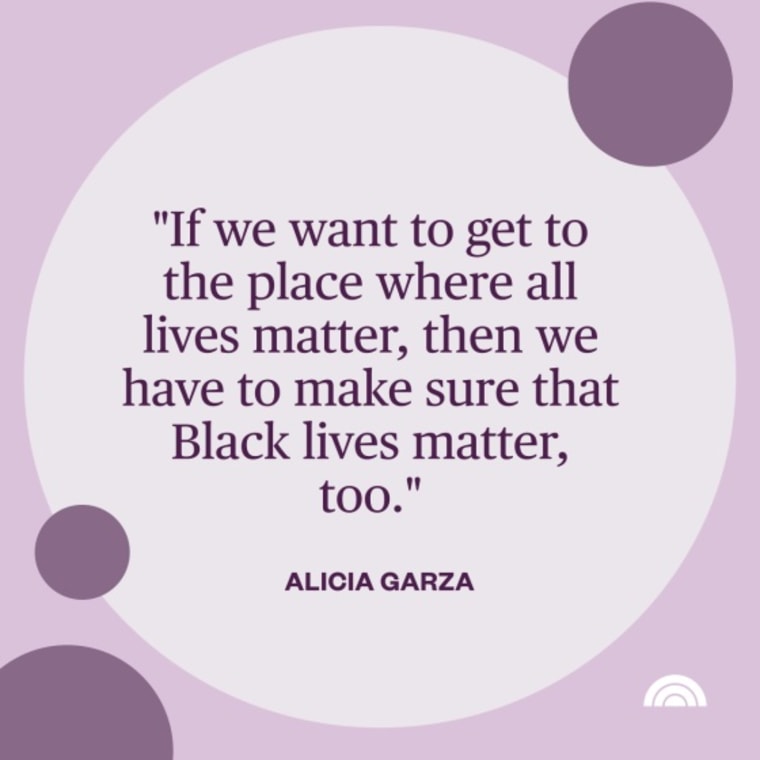 "We will all, at some point, encounter hurdles to gaining access and entry, moving up and conquering self-doubt; but on the other side is the capacity to own opportunity and tell our own story." — Stacey Abrams, Georgia politician and voting rights activist
"Somebody once said we never know what is enough until we know what's more than enough." — Billie Holiday, singer
"The way to right wrongs is to turn the light of truth upon them." — Ida B. Wells, journalist
"I realized that beauty was not a thing that I could acquire or consume, it was something I just had to be." — Lupita Nyong'o, actress
"When we're talking about diversity, it's not a box to check. It is a reality that should be deeply felt and held and valued by all of us." — Ava DuVernay, filmmaker
"I'm very proud to be Black, but Black is not all I am. That's my cultural historical background, my genetic makeup, but it's not all of who I am, nor is it the basis from which I answer every question." — Denzel Washington, actor