When I was in my early 20s, the people around me started to get engaged. First it was my cousin, then friends from childhood and finally a handful of women from my sorority. That's when the question started coming my way: "Will you be my bridesmaid?"
It felt like every happy hour get-together, trip to my building's package room or impromptu FaceTime call turned into a bridesmaid proposal. In one year, I was asked to be a bridesmaid four times.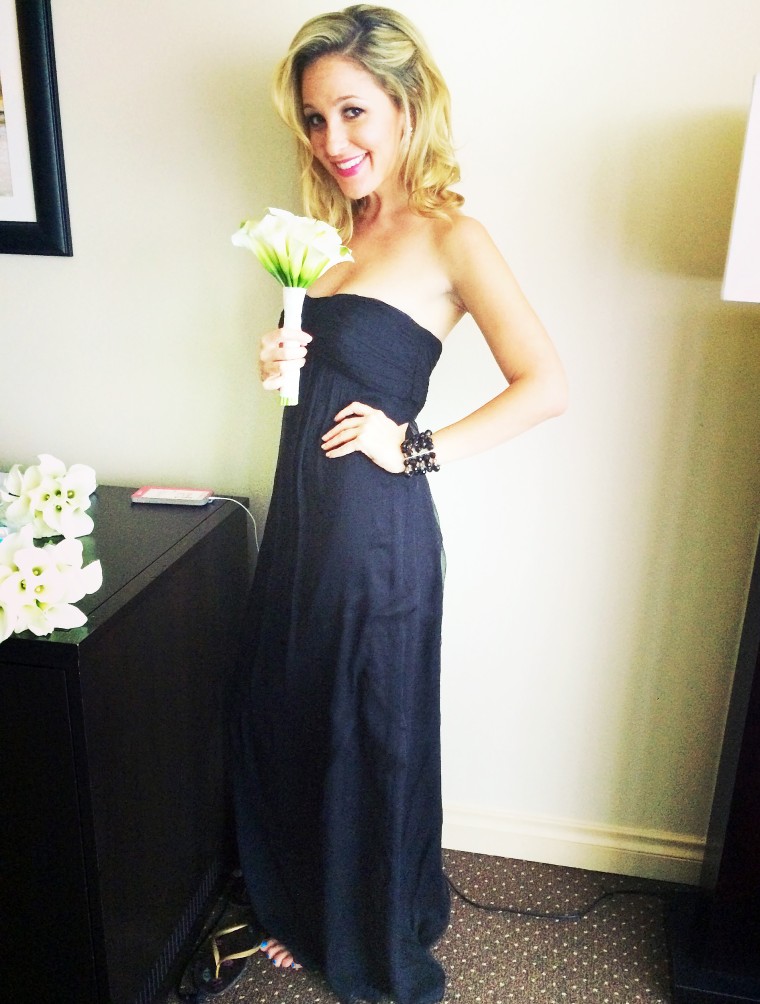 I quickly mastered the role. I ordered my bridesmaid dress months in advance, organized bachelorette party plans in color-coded spreadsheets, and then, at the festivities, stuck with a one-drink maximum so I could always be sober enough to take care of the people around me.
And here's the thing: I was happy to do it! I enjoyed everything about being a bridesmaid except for how much it cost. After paying for the dress, travel, gifts and day-of glam, I was often draining a thousand dollars, or more, for each wedding.
In June of 2014, two distant friends asked me to be their bridesmaid on the very same night. I vented to my roommate that I just didn't want to be everyone's go-to bridesmaid anymore. She nicknamed me a professional bridesmaid and teased that it should be my full-time job.
I took the joke seriously. I posted an ad on Craigslist offering my services as a hired bridesmaid for strangers. I mentioned that I could take on the dirty work that a bridal party often gets saddled with, from helping the bride pee in her wedding dress to keeping the dance floor occupied if the crowd is shy. The ad went viral and I received hundreds of emails from people interested in hiring me.
I used the momentum from the ad to launch Bridesmaid for Hire in July of 2014. Since then, I've worked weddings for strangers as a hired bridesmaid all over the world. Here's how I turned my obsession with being a bridesmaid into a job. 
What does a hired bridesmaid do?
People often assume my role as someone's hired bridesmaid is the same thing as a wedding planner. It's not at all. I do everything that a real bridesmaid would do. I help plan the bachelorette party, I chat with the bride for hours on the phone to sort out family drama, I pick out the bridesmaid dresses for the bridal party and so much more. On the wedding day, I often wear a bridesmaid dress, walk down the aisle in front of the bride, give a speech and sit at the head table with the rest of the bridal party.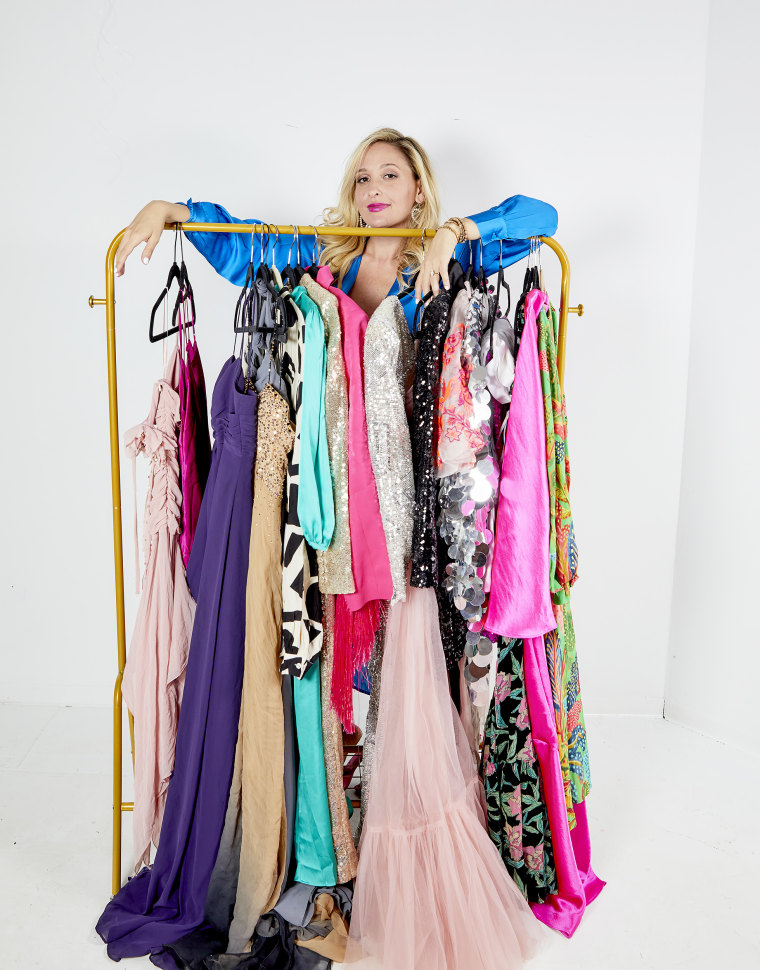 Sometimes my clients keep it a complete secret and don't tell anyone, not even the person they are marrying, that I'm a hired bridesmaid. I take on a fake name and backstory to seamlessly blend into the person's life. I've been a friend from yoga class, a friend from grad school, an old high school classmate. 
While some weddings are simple, others keep me on my toes. I once worked at a wedding where, five minutes before the ceremony was supposed to start, the bride confessed to me that she didn't like the groom and wanted to call it off. 
I worked another wedding where the bride went missing and I found her passed out and drunk in the bridal suite. I've had to break up fights, kick guests out and deal with pop-up problems, like red wine spilling on the wedding dress during cocktail hour. 
Why do people hire me?
People hire me as their bridesmaid for many different reasons. Most often, it's because they either don't have other close friends to show up and support them, or they have a bridal party that's leaking with drama and they need a professional to step in and sort it all out.
I've been hired to help brides end their engagements or to step in as the sole bridesmaid for couples eloping without anyone else in their life knowing about it. 
If people reach out to me asking for a bridesmaid to help them even out their bridal party or to hire a bridesmaid who looks a certain way (ex: 5'7 with blonde hair), I say no. I don't run a modeling agency — that's not what I'm trying to do. I really believe I'm offering friendship and support leading up to and on one of the most important days in people's lives. 
I've become more recognizable over the years 
As my business has grown, I've become more recognizable. I have a presence on social media, often do TV interviews, and I wrote a memoir about my life. While I've never been caught as a hired bridesmaid at a wedding, some clients are weary about hiring me these days.
That's why I've started to slowly expand my business and hire other people to work weddings for clients as professional bridesmaids. 
If people still want to hire me but don't want to risk it being obvious, I'll offer to alter my appearance in any way that makes them feel more comfortable (hair, makeup, accessories, etc.). 
I've also expanded my offerings
The pandemic marked a major shift in the business. A lot of weddings we were hired to work were postponed, or people decided to elope instead. That's when I began offering different services and products, including maid of honor speechwriting, a card game for newlyweds, and a training course that helps other people start wedding businesses. 
I always knew I wanted to be an entrepreneur, but I didn't know what type of business to start. Sometimes the best ideas come to us when we evaluate how we're spending our free time or what people in our lives are constantly asking us for help with. Back then, being a bridesmaid felt like a hobby. Now it's become my actual job — and it's truly a dream come true.