First there was "The Sound of Music Live!" Then there was "Peter Pan Live!" But what could be NBC's greatest musical effort ever aired Monday morning.
Behold the magic of "TODAY! The Musical," a fun and goofy tribute to all of the madness and mayhem that goes on behind the scenes of the show.

If you haven't had a chance to watch it yet, you can check out the full video. But if you just want a shorthand rundown of the 14-minute extravaganza (and the pre-show making-of) — here's a handful of highlights:
Talk about local talent!
Where did we find people talented enough to make musical dreams a reality? Those who can sing, dance and act? From the ranks of our very own TODAY family, of course. Members of the crew and staff auditioned for parts by singing "Cabaret," which uncovered a hidden gem: stagehand and aspiring actor/singer Sal Cacciato (who was ably assisted by Regis Philbin in the final production).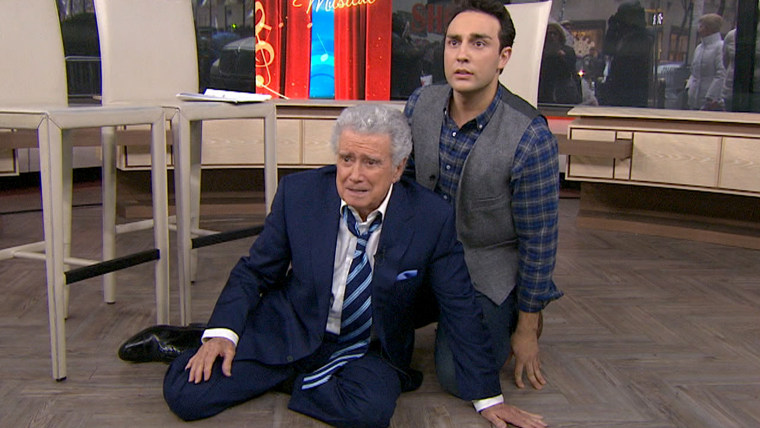 Race to the finish
As Kathie Lee Gifford (who wrote the musical with orchestrations by David Wilde) revealed during her making-of segment, there were only three days allotted to learn, rehearse and film the musical. Take that, Broadway!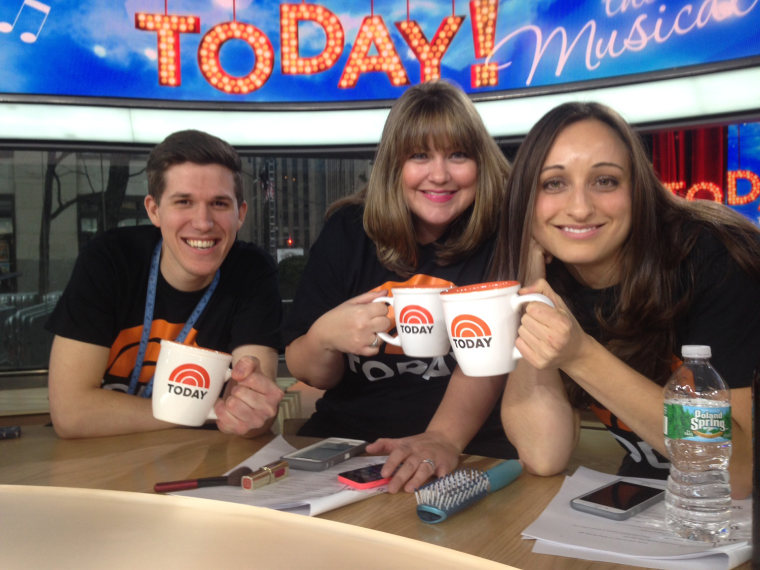 Secrets revealed!
The TODAY crew wore matching black and orange logo-covered T-shirts backstage as they sang ... and sneezed on the food props. 
There's more bleeping than you might expect
In the first song alone, no fewer than two words were bleeped out (but thanks to our rhymin' minds, we think we know exactly what they sang).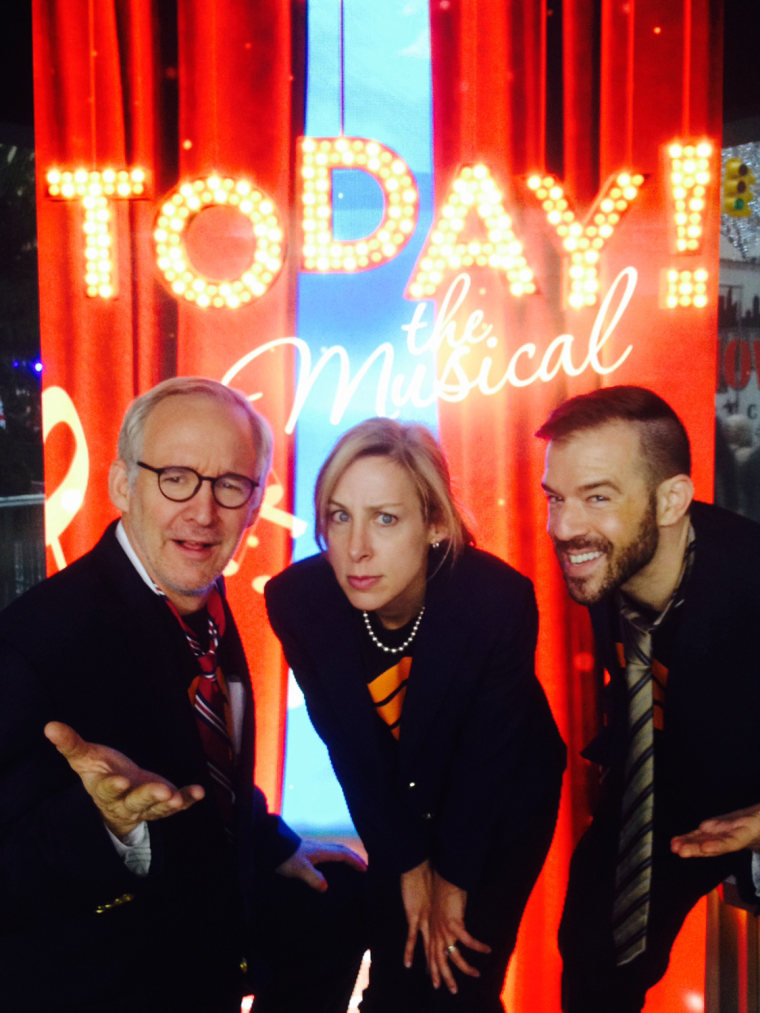 Everyone's a really, really good sport
Caught with his pants down (and being ironed), anchor Matt Lauer submitted to the jeers of his co-workers, who thought his cookies-and-milk boxers were hilarious. And Philbin had a ball referring to himself in the third person while Willie Geist and Carson Daly dreamed of the day they'd run the whole show themselves.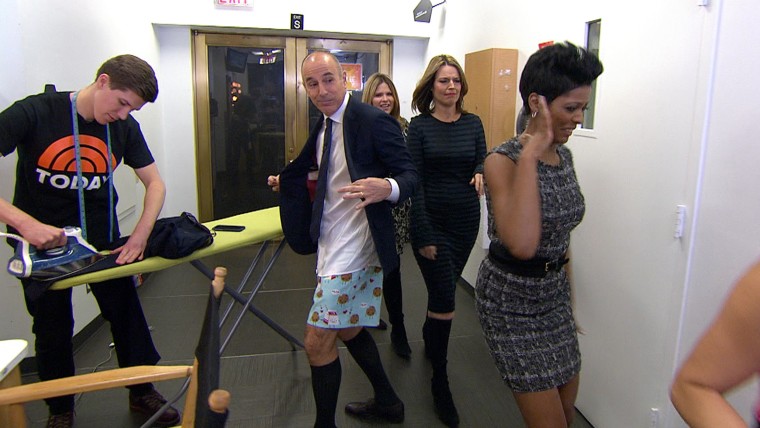 In the end, it was a fun, tongue-in-cheek experience for all involved. Could it turn out to be Cacciato's big break? Stay tuned!