Morning, noon and midnight, parents of teenagers want to know where their kids are and what they're doing.
Parents give their children phones to facilitate keeping in touch, but teens are less likely to answer a voice call than a text. According to a Nielsen report, teens find texting both faster and easier than voice calls, which may explain why the average American teen sends or receives more than 3,300 texts a month.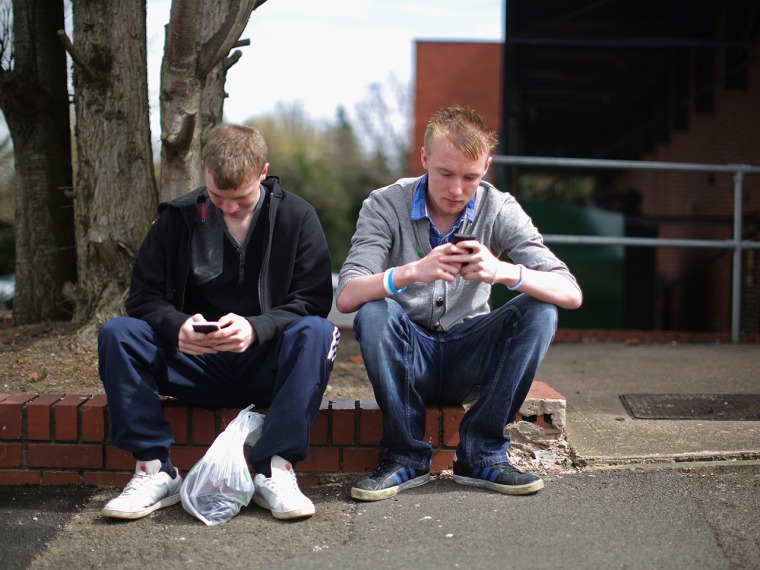 When Houston accountant Diana Calhoun calls her 15-year-old daughter the old fashioned way, she doesn't expect an immediate answer.
"I leave voicemail and she will listen to those," says Calhoun. But texting is more likely to elicit a response from this teen, who says text is better because then she can respond only "if it's urgent or if it's good."

Calhoun suspects one reason her daughter prefers a text to a call from mom is social. "She can respond to a text without anyone knowing she's talking to a parent," she says, adding that her daughter never leaves her ringer on.
Paula Kiger, a working mom in Florida, can relate. Her 13-year-old son told her he only takes calls from cool people. "If it was a text I would I would probably respond," he said. "If it was a call I'd probably ignore it."
But parents are not calling to chat, especially during the summer when teenagers are often managing their own daily schedules. Parents want a quick update to make sure kids are safe and keeping their commitments. A 2012 survey conducted by location sharing app Life360 found that parents call and/or text their kids six to eight times a day to ask, "Where are you?"
This rings true for Kiger. "It really boils down to logistics and nagging," she says. "For my son, with him quickly reverting into summer nocturnal mode, it's often 'Are you up?'"
While many parents use threats of suspending phone service or other privileges if teens don't respond, others are turning to apps like Life360 to keep virtual tabs on teen whereabouts. "Both parents and teens are more open to sharing their whereabouts with each other," says Amanda Zweerink, the company's VP of marketing.
Technology can provide both teens and parents more of what they want.
"We hear from teens that when they agree to check in, Mom agrees to stay off their back," she says.
For parents, having a policy around check-ins provides greater peace of mind. "In some cases, it makes them willing to give their children more freedom, such as later curfews," says Zweerink. Win-win.
Some communication can even be automated. Life360's new "geo-fencing" feature allows parents to designate an area on the map, such as school, home, or soccer practice, and get an automatic alert when a family member comes or goes from that place.
Calhoun, who does not use location-sharing apps, is happy with texts. She gets a timely response and something more valuable. At a time when mother-daughter relationships are often strained, exchanging texts is, for the most part, pleasant. "I kind of like it better because I get to make up the tone of voice," she says. "My daughter always sounds very sweet in a text."
What is your best bet for getting teens to respond, text or voice? Let us know on the TODAY Moms Facebook page.
Lela Davidson is the author of "Blacklisted from the PTA," and "Who Peed on My Yoga Mat?" Her thoughts on marriage, motherhood, and lifeafter40 have appeared in hundreds of magazines, websites, and anthologies.