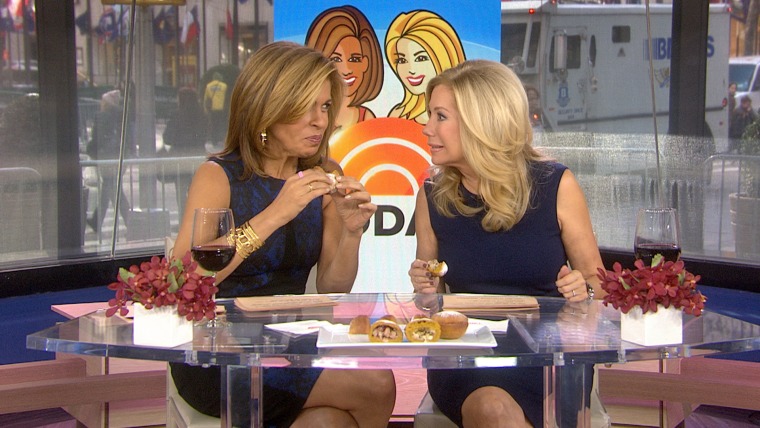 This year, thanks to the magic of the calendar, Hanukkah begins the day before Thanksgiving.
That means, there is now such a thing as the Thanksgivukkah doughnut.
In honor of the convergence of the two holidays, Zucker bakery in New York has introduced a turkey-stuffed pastry, which appeared in front of Kathie Lee and Hoda on Friday.
"I don't like the concept," said KLG immediately, making a face.
"They're moist," Hoda observed.
"They're kind of moist but they're not hot," said KLG. "I like my turkey and stuffing hot. I really like my gravy hot."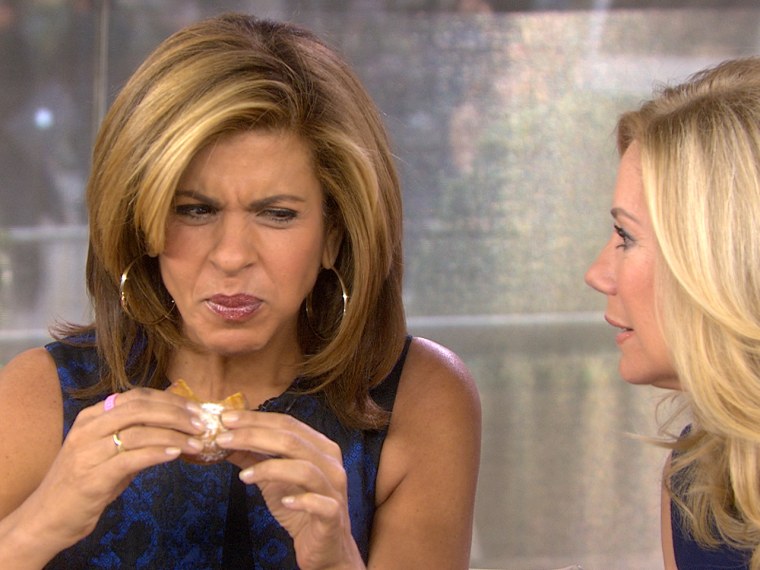 Hoda went for it, taking a bite, while Kathie Lee remained skeptical. 
"Get in there," encouraged Hoda. "Get involved."
She chewed and chewed, and gave KLG a meaningful look. "You try it!" she exclaimed.
"I can't, I really can't," KLG insisted. "Can we heat it up and I'll try it?"
Sure enough, the donuts were given a zap and returned piping hot. KLG took a bite, but it still didn't do it for her.
"I'm very sorry," she said, as she tucked the remainder into a napkin. "I'm sure they're lovely people that make it."
"Wash it down," advised Hoda, taking a big sip of wine.
"Yeah, that's what I'm going to do," KLG agreed.