Thirteen-year-old Michael Stolzenberg has devoted himself to helping Boston Marathon bombing victims, and the teenager brings a personal connection to the project.
The quadruple amputee lost his hands and feet from a bacterial infection he suffered when he was 8. Now an active teenager who runs using prosthetic legs, Stolzenberg is hoping to raise $1 million for the bombing victims through a charity he and his brother created, Mikey's Run.
"If you try your hardest, you can do it. It only takes one person to make a huge difference," he said Wednesday during a TODAY segment on inspirational youth. "Just find the right people to help you and you can make a bigger impact than you ever expected.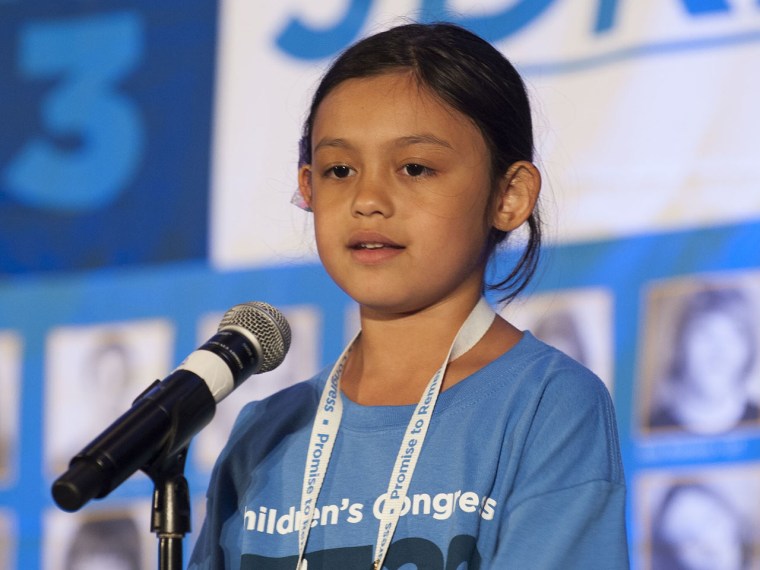 Kathie Lee and Hoda also spoke with several other inspiring kids who have given back to their communities, including Hana Chung, an 8-year-old with diabetes helping to raise awareness for the disease, and Jordan Somer, founder of the "Miss Amazing" pageant for young women with disabilities.
Somer, 19, created the pageant when she was 13 to help boost the confidence of its participants and was surprised by the impact it has had. 
"What keeps me going, what keeps me inspired, the girls who just completely transform, or have that nice moment to realize their abilities instead of their disabilities," she said.