Hoda and Kathie Lee helped introduce a Canadian culinary sensation to American audiences on Monday.
"We have some breaking news," Hoda announced before introducing the "crookie": part croissant, part Oreo creation, all flaky pastry goodness.
Since they're not available in the U.S., TODAY producer Amanda Avery smuggled a plate of them across the border from a Toronto bakery, Clafouti Patisserie, so the treats could make their American television debut.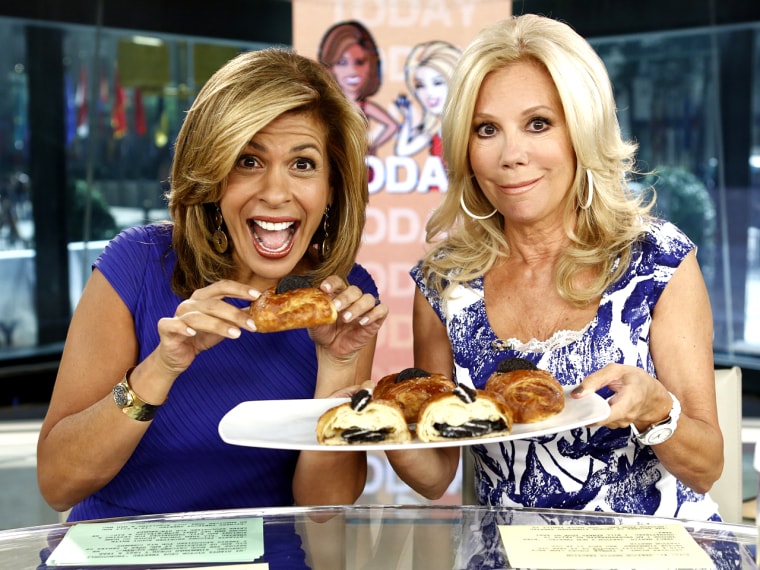 At three Candian dollars a piece, individual crookies go for far less than the $100 some places have been charging for the hybrid croissant-doughnut Cronut.
"The Cronut is so passé," KLG declared, before digging into a crookie. Unfortunately, she only got the croissant part of the pastry.
Hoda found the crookie "good," but thought it "could use a few more Oreos in there, jammed in."
KLG suggested that people make their own croissant creation.
"Why don't you take your own daggone Oreo and stuff it in there?"