Kathie Lee and Hoda pulled Savannah Guthrie over to the Fourth Hour from the early hours of TODAY on Monday morning to congratulate her on her big news: she got engaged over the weekend.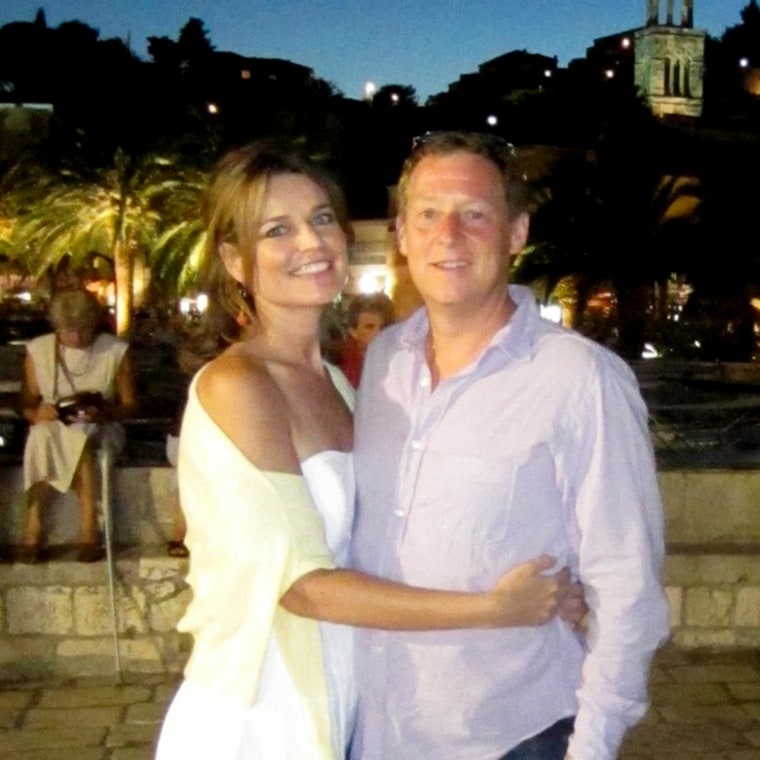 Savannah waited to see if anybody noticed her enormous rock before admitting that she got betrothed to her boyfriend, Mike, in the Turks and Caicos islands. Savannah said she had no idea that he was going to propose, even after he was already down on one knee.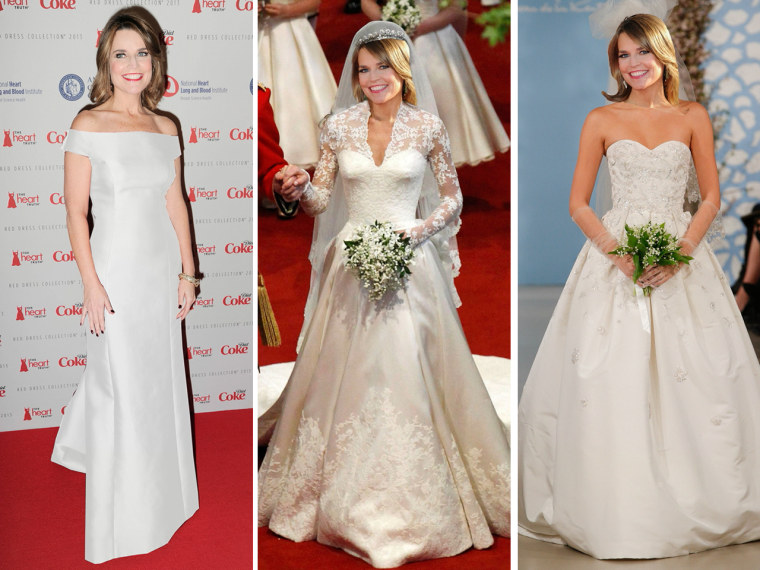 They haven't set a date yet, but that didn't stop KLG and Hoda from starting to pick out dresses for her. The ladies photoshopped Savannah's head onto various bridal gowns -- including Kate Middleton's.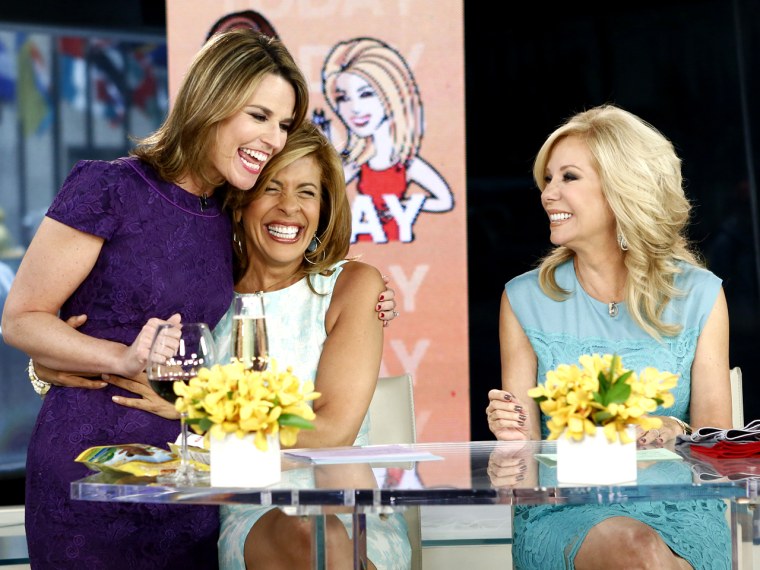 "Mike, do you know when you guys are getting married?" Hoda asked him over the phone.
"As soon as possible," he said.
Aw. Congrats, SG!

Julieanne Smolinski is a TODAY contributor who is sell partially blind from looking at Savannah's ring.