You already plan to ring in the new year with a glass of booze. Doesn't it make sense that Kathie Lee and Hoda should join you?
TODAY's fun-loving anchors will help celebrate the start of 2014 with a star-studded, year-end NBC prime-time special, "A Toast to 2013!" The special will air at 8 p.m. on Dec. 31. Even better, it's two hours long. (That means double the vino.)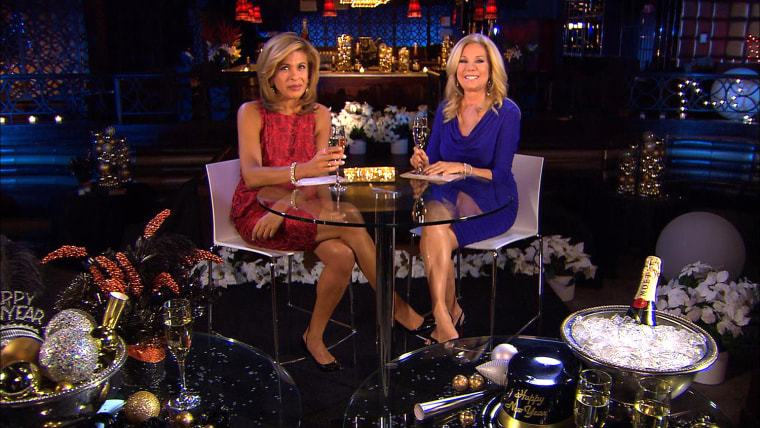 They'll be discussing all the biggest stories of the year — everything from inspiring figures (the Pope!) to scandals (Anthony Weiner, Paula Deen) to confusing fads (yep, twerking). 
There to help will be Jane Lynch, Michael Buble, Sheryl Sandberg, Questlove and more. Interviews will include Brian Williams, Matt Lauer, Jillian Michaels, Andy Cohen and a whole roster more.
We'll toast to that.