The floodgates opened on our girl Hoda this morning when she got doused with a bucket of ice water after accepting a dare from Kathie Lee Gifford's son Cody. 
WATCH: Hoda get doused for 'ice bucket challenge'
It was the latest example of the "ice bucket challenge" to help raise money for ALS, sometimes known as Lou Gehrig's disease. The challenge, which has been taken up by Matt Lauer, Natalie Morales, Martha Stewart, Boston mayor Marty Walsh and many others, is to get a bucket of freezing water dumped on your head or donate $100 to ALS research. Then the tradition is to pass the challenge along to three others.

WATCH: Natalie takes the 'ice bucket challenge'
Hoda was up for the challenge!
"I am prepared," she said, wearing a shower cap to protect her lovely locks. "I am ready to go!"
But TODAY senior producer Joanne LaMarca wasn't having it.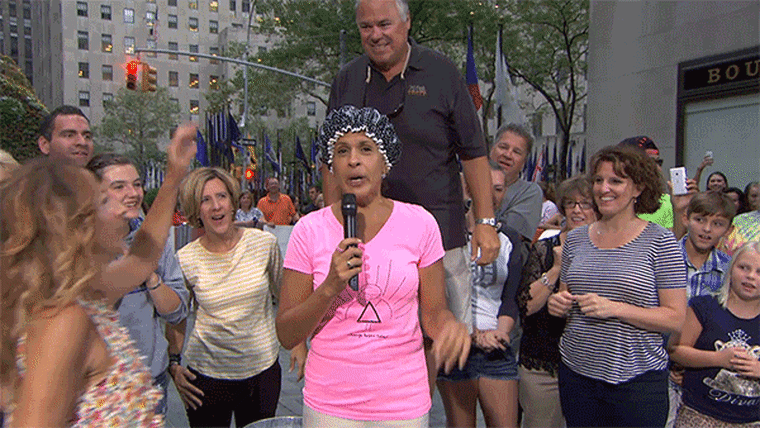 "You know I hate to get my hair wet," Hoda admitted with a crowd of TODAY fans counting her down.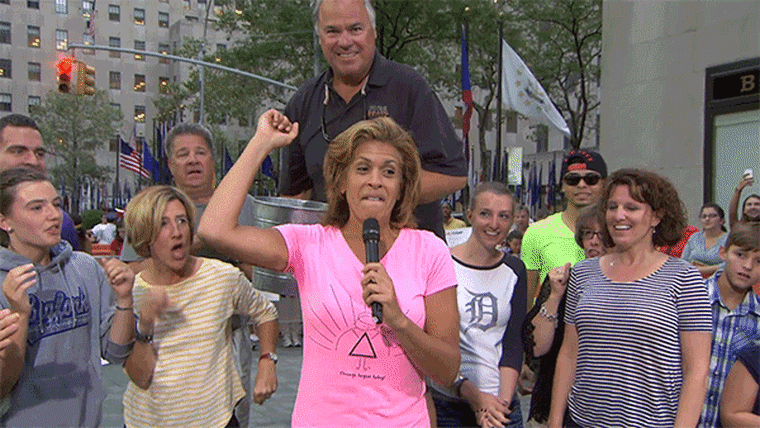 She braced for the Niagara-Falls style morning shower.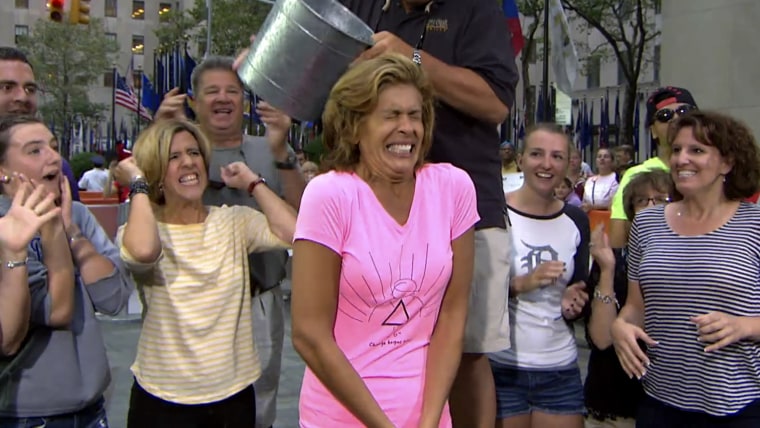 Here it comes!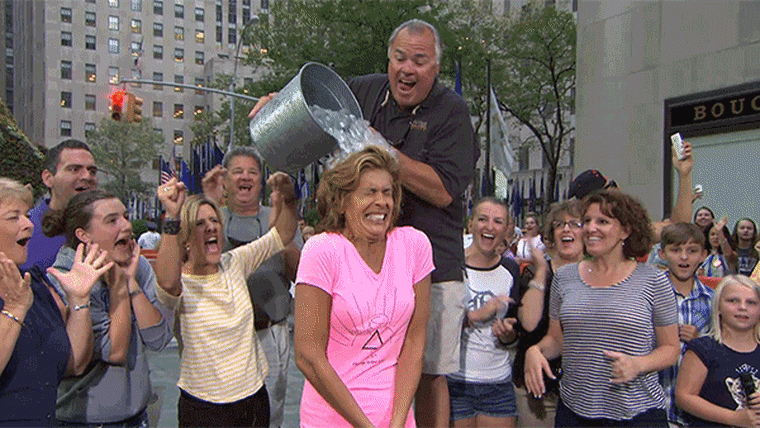 "Oh my!" Hoda cried as she swept her soaked hair back.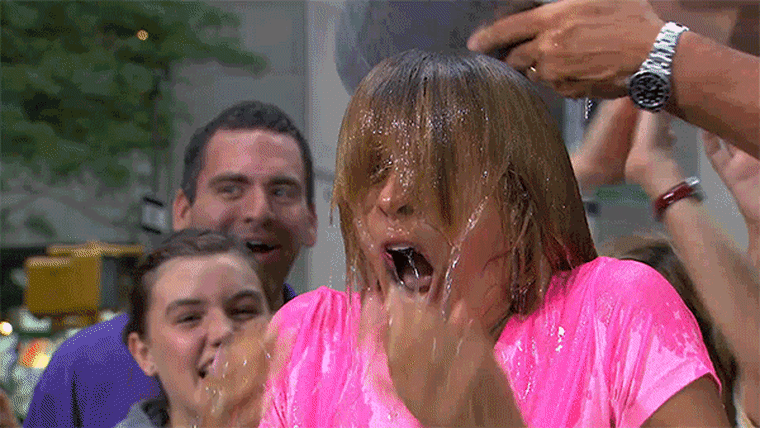 Hoda passed the challenge on to three of her pals: Her co-anchor Kathie Lee Gifford, New Orleans Saints quarterback Drew Brees, and country superstar Blake Shelton. But she's going to donate the $100 too!

6 creative ways to do the "ice bucket challenge" yourself
Follow TODAY digital dude Kyle Michael Miller on Twitter.